Complete Guide to the Cobb County Inmate Search
Performing an online Cobb County inmate search is not difficult. Here, we'll review the basics of the search as well as other useful details about the jail.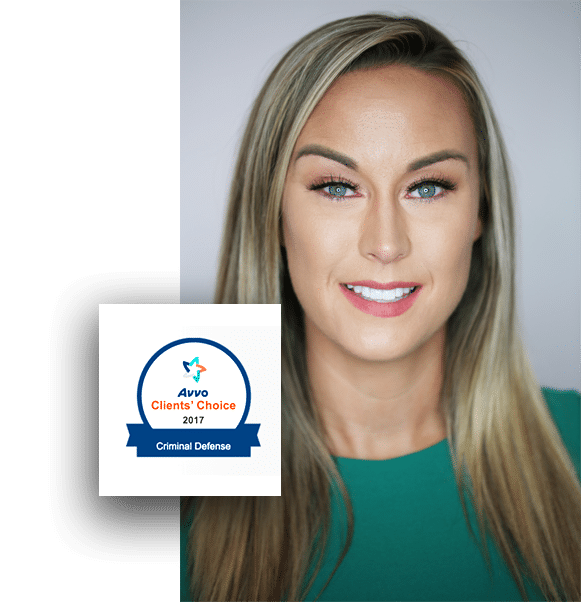 What Is an Inmate Search?
If you suspect a loved one has been arrested in Cobb County, Georgia, you may want to perform an inmate search. This type of search can be conducted online and may provide you with useful information about what happened to your friend or family member.
As a government agency, the Cobb County Sheriff's Department is required to provide basic information about individuals who are detained. This information may include when they were arrested and where they are being held. In some cases, more information is available.
In order to get any information, however, you will typically have to provide some simple details like the person's full name and potentially their birthdate or an ID number. Even if you have all of the detained person's info, you may not be able to get all the facts you'd like. Many agencies will not reveal things like why someone was arrested or what their current bond status is except to an attorney.
If a loved one has been arrested in Marietta, Georgia or the surrounding area, contacting an experienced criminal defense attorney like Holly Waltman is a great first step to take. The Waltman Firm will be able to find out more about your loved one's status and help you take the proper steps, up to and including fighting for them in court, if necessary.
Cobb County Jail Details and Contact Information
The Cobb County Jail, officially known as the Cobb County Adult Detention Center, is located at 1825 County Services Parkway, Marietta, GA 30008. The Cobb County Sheriff's Office is an addition to their main facility at 185 Roswell Street NE, Marietta, GA 30060.
The Adult Detention Center is part of the jail complex, which also includes the Work Deployment Center, where non-violent offenders on work-release or who participate in supervised county work crews are housed. There is also a Records & Identification Unit at this location, the Crime Scene Technical Services Unit which serves all of Cobb County law enforcement, and a Transport Section which handles secure inmate transportation.
To contact the Cobb County Georgia detention facilities, you can call (770) 499-4200, 24 hours a day. However, this phone number does not allow you to reach and speak with inmates; it is simply an administrative phone number for the center.
How to Conduct a Jail Inmate Search
To conduct a jail inmate search, navigate to this page on the Cobb County Sheriff's Office website. At a minimum, you need the inmate's first name and last name to conduct a search. The site states that results will be more accurate if you also include the inmate's S.O.I.D. number, or Cobb County Sheriff's Office Identification number. Oftentimes, especially if you are not sure if your loved one is incarcerated, you may not have the S.O.I.D. In this case, search with name only. You may want to try common misspellings of their name as well, just in case.
There are two types of searches, "In Custody" searches and "Inquiry" searches. The first is used if you are certain your loved one was arrested and is in custody at the Cobb County Adult Detention Center in Marietta, Georgia. An "Inquiry" search is best used if you do not know for sure that your loved one is in detention.
Cobb County GA Inmate Search
The online Cobb County GA inmate search tool will provide basic information if your loved one has been arrested and detained there in the last 30 days. Here is a list of what details the site is able to share:
Name
DOB
Race
Sex
Location
SOID
Days in Custody
Last Known Booking
Previous Bookings
If your loved one was not detained in Marietta, the site will not have information. In this case, it is a good idea to check arrest records at another facility, such as a nearby police department, and potentially contact an attorney for help locating your friend or family member. On this resources page, you will find jail search links for other metro-Atlanta counties.
About Cobb County Jail Inmates
Inmates at the Cobb County detention facilities are adult offenders who have been arrested but have not yet had their trials. They may have been arrested for any criminal offense in the county, from a first DUI to a serious felony like rape or murder.
The facility consists of three towers that can house up to 3,077 inmates at a time. After trial, these inmates will be released or transported to other detention facilities (such as the state prison or federal prison), depending on the outcome at court.
Contacting or Visiting an Inmate
Visitation is a chief concern of many who have an incarcerated loved one. Your visit must be scheduled in advance via the GTL Visit Me system or over the phone at 770-852-37998 or 770-852-3799. Public visits can also be scheduled in person at the Detention Center's self-service kiosk.
Government-issued I.D.s are required for each person visiting an inmate, and anyone 17 or younger must be accompanied by an adult. Visits last 30 minutes. During the COVID-19 pandemic, unfortunately, many facilities are restricting visitation, so it is best to call the Center in advance and find out what their current protocol is.
Although inmates cannot receive incoming phone calls, they can receive mail. The address for correspondence is:
Cobb County Adult Detention Center
Inmate Full Name and ID Number
P.O. Box 100110
Marietta, GA 30061
Cobb County Jail Mugshots Search
In accordance with  O.C.G.A. 35-1-19, the Cobb County Sheriff's Office no longer posts booking photographs (commonly known as mugshots) to their website. There are some exceptions to this, however, such as in the case of sex offenders. In this situation, it can be considered a matter of public safety to show their photos. More information and a registry of sex offenders in the State of Georgia can be found here.
Cobb County Inmate Lookup
If you have questions about the Cobb County inmate lookup process, have a loved one in jail or prison, or are facing a criminal case in court, hiring a knowledgeable defense attorney is one of the best moves you can make. At The Waltman Firm, we work hard to serve our clients in the Marietta, Georgia area no matter how serious the charges they are facing. Contact us today to schedule a consultation.