Cobb County Probation: Everything You Need to Know
In Cobb County, probation is an option for resolution in some criminal cases, or it may be required after release from jail. Violating probation has severe consequences, including increased prison time. 
If you have received probation in Cobb County, it's crucial to know your conditions of probation or requirements to avoid committing any violations. As a passionate legal advocate, The Waltman Firm is dedicated to being your resource for information, guidance, and clarity to help you navigate your probation in Cobb County.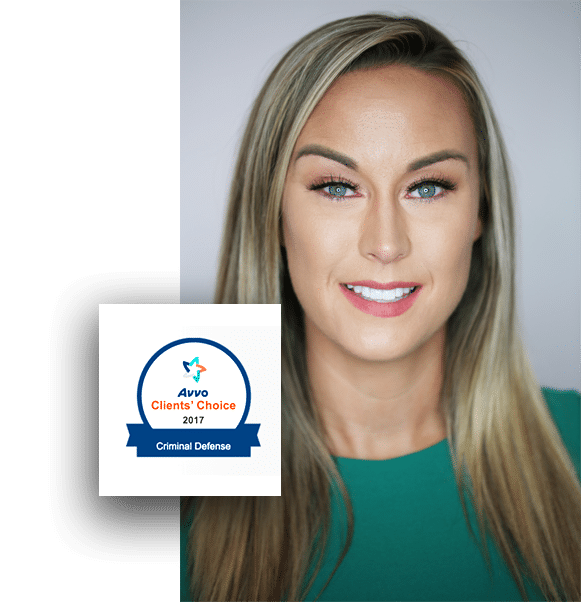 What Is Probation?
Probation is ultimately the suspension of a jail sentence when someone has violated a law. If the court believes that the alleged offender violated the law but does not present an imminent threat to the community, a judge may give the alleged offender probation instead of a jail sentence. Probation is not a "get out of jail free card," however.
If you receive probation in Cobb County, you will be required to live up to a certain set of rules that are set forth by the judge in your case. There are standard conditions for probation that govern the behavior of offenders in all probation cases and special conditions which are rules that are specifically applied to different types of cases. For instance, if a DUI offender receives probation, he or she may be ordered to attend a DUI class. That is an example of a special condition. Ultimately, probation ensures that an offender is punished for his or her crime while still allowing them to continue on with some sense of normalcy in their life without serving a jail sentence.
Understanding Probation in Cobb County
Probation allows you to serve a sentence under the supervision of a probation officer instead of serving time in prison. There are two types of probation sentences: the first allows you to serve your sentence without stepping foot in jail. The second type of probation is a "split sentence," which divides your sentence by serving jail time followed by a period of probation.
Conditions of Probation
In Cobb County, you must meet certain conditions or requirements as defined by a judge. There are typically two sets of conditions ordered by the court – General Conditions and Special Conditions. A judge may sentence both with requirements you must meet as part of your probation.
All probationers usually get probation officers assigned to their case. Probation officers oversee the case, supervise probationers and determine if the probationers fail to meet any of the required conditions, which can result in the revocation of their probated sentence.
What are the General Conditions of Probation?
Probation conditions vary greatly by county and jurisdiction; however, typical conditions in Cobb County include:
Avoid violating the laws of any governmental unit.
Avoid abuse of illicit substances including alcohol intoxication and dangerous drug abuse.
Report to your probation officer as directed by your sentence.
Faithfully maintain suitable employment.
Maintain your current address within the jurisdiction of the Court.
Avoid traveling out of state without prior permission from your supervisor.
Support your legal dependents to the best of your ability.
What are Special Conditions of Probation?
Your sentence may include a second set of requirements called Special Conditions of Probation. Like General Conditions, Special Conditions vary depending on jurisdiction and the circumstances of your particular case.
Typical examples include:
Participate in a defensive driving course.
Attend a DUI class.
Submit to regular drug testing and follow any directed treatment.
Submit to an evaluation for deviant behavior including anger and violence, sexual deviancy, or other special needs counseling and follow any treatment as directed.
Pay fines as directed by the court, which may include restitution fees and monthly probation supervision fees.
Avoid contact with certain individuals or prohibited places as directed.
Undergo a set number of community service hours.
An experienced attorney can negotiate the conditions of your sentence. At The Waltman Firm, we fight to win because we know a fair and just resolution is worth it for you, your family, and your future.
Where Is the Probation Office in Cobb County Located?
Once you receive probation in Cobb County, you must report in-person to the appropriate office according to your sentence.
Sentence Enforcement Unit Intake Office
For misdemeanor cases sentenced in the Cobb County State Court, you must report to the Sentence Enforcement Unit Intake Office.
The Sentence Enforcement Unit Intake Office is located on the second floor of the Cobb County State Court Building at 12 East Park Square, Marietta, Georgia.
The office is open Monday through Friday from 8:30 a.m. to 4:30 p.m.
Marietta Municipal Court Probation
For probation sentences of local ordinance violations, probationers must report to the Marietta Municipal Court Probation at 240 Lemon Street, Marietta, GA.
The office hours of the Probation Department are Monday through Friday from 8 a.m. to 5 p.m.
Probation Records and Early Discharge in Cobb County
Defendants may reduce their probation period if they meet certain requirements, including maintaining a clean record. This could lead to qualifying for an early discharge after three years, or two years in some cases – regardless of the original probation term. 
The requirements for early discharge include:
Meeting all conditions of probation.
Completing restitution.
No "split sentence".
No prior felony convictions.
A conviction for an OCGA 42-8-21 offense.
Need to keep track of your probation? The Cobb County Clerk of Superior Court offers an online database of probation records to help you track down your public information. In many cases, defendants may have an arrest warrant due to a probation violation and may want to clear their records to avoid ending up in jail. 
Penalties for a Probation Violation in Cobb County
If you violate any terms of probation, your probation officer will forward the matter to the district attorney and schedule your case for a probation revocation hearing. The judge that sentenced the probation will review your case. If you're determined to be in violation of probation (VOP), the judge will issue a warrant for your arrest.
Working with an experienced criminal attorney can help you quickly resolve your case. At The Waltman Firm, we'll work tirelessly to keep you from serving jail time.
What Is the Probation Report Number in Cobb County?
Do you have questions about your probation? Contact the Cobb County State Court at (770) 427-2952.
You can also contact your probation officer for detailed information regarding your conditions of probation, reporting procedures, and early discharge requirements for your specific case. However, they cannot offer legal advice, so be sure to contact an attorney if you need assistance.
How to Have Probation Terminated in Cobb County
If you meet certain criteria, you can have your attorney file a motion that terminates your probation based on your good behavior. In the same way that someone who is incarcerated can become eligible for early release based on good behavior, an individual who has met the terms of his or her probation is eligible for probation termination if they have lived up to the conditions of their probation as set forth by the court.
Before the court even considers your motion for probation termination, it is vital that you have met any conditions associated with your original sentence. For instance, if your original probation came with a fine or a certain number of hours of court-ordered community service, the court will not even consider terminating your probation until you have met those conditions. If the original charges against you involved drug or alcohol abuse, the court may have ordered that you complete some sort of drug or alcohol abuse class as a part of your probation. You will have to provide proof that you completed this course before you can apply for probation termination.
Secondly, your probation is contingent on your record remaining clean during the time you're on probation. Not only can breaking any law while you're on probation result in a probation violation that revokes your probation it also disqualifies you from being able to apply for early termination of probation in Cobb County. It is vital that you maintain a clean record for the duration of your probation term.
There are time limits that have to be met when filing for termination of your probation in Cobb County. In most cases, probation lasts between 12 and 36 months, but there are some cases where it may last longer than three years. According to current Georgia laws, if you have received probation for a period lasting longer than three years, the Department of Community Supervision will submit an application for early termination within 60 days of the three-year mark. However, that law does not dictate how long your lawyer has to wait to file for a termination of your probation.
Generally speaking, the court will not hear a motion for probation termination if the applicant has been on probation for less than one year. For offenders who are only serving a one-year probation term, that obviously means that it will be hard for them to get it terminated early. However, for offenders who are dealing with probation that lasts for 13 months or longer, there is hope. If you have met the terms and conditions of your probation with no further offenses, you can have a criminal defense attorney file a motion to terminate your probation early.
Working with an attorney who is familiar with the probation process in Cobb County is important. Some judges are less likely to grant early probation termination than others. Having an attorney on your side who is familiar with the inner workings of the process can ensure that your motion for probation termination is upheld.
Cobb County Probation Payments
Most probationers are required to pay criminal fines, monthly supervision fees, and court costs as part of their sentence. Other regular costs include things like DUI school, counseling and treatments, and drug tests. These costs can quickly add up, and failure to make payments can result in a violation of probation. 
To avoid a probation violation, probationers must send restitution payments and associated fees to the Cobb County State Court Clerk. Acceptable payments include money orders and cashier's checks or online through the Georgia Probation Management website. Contact your probation officer to find out the exact amounts you owe.
Work with an Experienced Lawyer in Cobb County
The Waltman Firm aggressively fights for our clients. From the start of your case to the end, we are devoted to your success. We know how to navigate the system and get results. Contact us today to schedule a free consultation to see how The Waltman Firm can help you come out on top.