Domestic Violence Defense Lawyer in Marietta GA
As a trusted domestic violence attorney in Marietta, GA, Holly Waltman of The Waltman Firm offers strong, compassionate legal guidance to both victims of domestic abuse and individuals facing charges.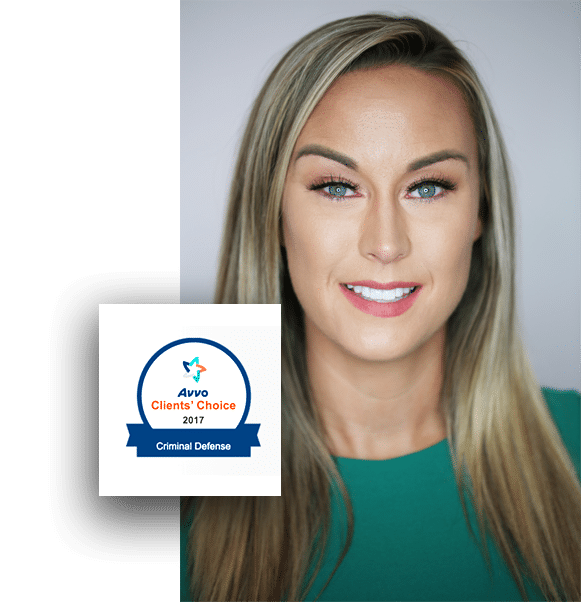 Domestic Violence Defense Attorney in Marietta GA
Under Georgia domestic violence laws (O.C.G.A. 19-13-1), the occurrence of one or more abusive acts against your spouse, children, romantic partner, another family member, or other persons living in the same household can be considered family or domestic violence. The law considers that in these cases, one individual gains control and power over the other party by using emotional, sexual, or physical force.
Domestic violence charges are treated extremely seriously in the State of Georgia. If you are accused of domestic violence, remember that you will face civil sanctions before you are officially charged or found guilty.
You will most likely have to leave your home and follow the requirements of a potential restraining order for days before you even see the judge and tell your side of the story. That is why having a compassionate criminal attorney in Marietta GA, by your side might be essential.
Although you may be more concerned about the state of your relationship with the accuser, taking action to defend yourself and your rights should be your priority at the time. A skilled domestic violence lawyer can help you with that.
Potential Penalties in Georgia Domestic Violence Cases
How Long Do You Go to Jail for Domestic Violence? In general, it depends on several factors, such as how the offense is handled and whether it is your first time being accused of this type of offense.
Crimes involving domestic abuse are punished more harshly than acts committed by people who are strangers or have no personal or domestic relationship. For example, a simple assault that would typically be treated as a misdemeanor can be treated as an aggravated misdemeanor if it happened between individuals with a domestic relationship.
If convicted, the first domestic violence charge can result in a $1,000 fine and up to 12 months of jail time. Fines can go up to $5,000 if domestic abuse is treated as a high and aggravated misdemeanor.
But, domestic violence laws are harsh – a subsequent conviction of family violence would be treated as a felony punishable with up to five years in prison.
Understanding Family Violence Protective Orders
Domestic violence cases usually begin when an individual believes they are in danger and needs short-term safety from an abusive situation. They usually file for a family violence protective order. If the judge approves the order, the person filing for it will get immediate protection from the alleged abuser.
However, this order can be issued ex parte or without hearing the other party, but only what the alleged victim has to say.
Individuals arrested for domestic violence will possibly have to spend 24 hours in jail. The Sheriff's department can then serve the alleged abuser with an ex-parte restraining order and notify them about the court date for the hearing.
The full court hearing will typically be held within 30 days, and that can be the first time you will get to tell the judge what happened. The judge can either dismiss the petition because of insufficient evidence or grant a Temporary Protective Order (TPO).
What Do Temporary Protective Orders Entail?
A Family Violence Protection Order can:
Mandate the victim is left alone
Make the accused individual find alternate housing for the victim and children
Help grant possession of the house to the victim
Award temporary custody of a child or children to the victim
Assist the victim by retrieving property from the house if the abuser resides there
Lead to the alleged abuser's arrest if the order is violated
Order the accused person to attend counseling sessions
Moreover, once a judge grants a protective order, an individual accused of domestic violence can't carry a firearm. More frightening, however, is that once restraining orders are in place, any allegation of prohibited contact can result in serious repercussions, including spending up to a year in prison and paying a fine. If a protective order violation contains another violation, an individual could be charged with that offense in addition to the violation.
How Can a Domestic Violence Attorney Help?
The first step in preventing a shattering conviction is making sure that the complete picture of what occurred is provided to the court. It is beneficial to let the facts and evidence speak for themselves and let a criminal defense lawyer use them to advocate for your rights, freedom, and future on your behalf.
If you are facing Cobb County domestic violence charges, contact our domestic violence law firm. Depending on the circumstances of the crime, a family violence charge can result in a misdemeanor or a felony charge, so retaining a Marietta, GA criminal defense attorney can be a wise move.
Having years of practice in criminal defense and civil law under her belt, she has what it takes to offer professional legal advice and advocacy.
When to Hire a Domestic Violence Defense Attorney
If you have been arrested for assault or battery, you'll need help from a Cobb County domestic violence defense lawyer, no matter if you are guilty or not. Once the charges are filed, they can not be dropped, and it becomes the state's case. Even if the victim of violence chooses not to file charges, the state can still charge you.
These are the reasons why falsely accused individuals are left in difficult situations and can potentially end up in jail. However, a criminal defense lawyer may be able to get the charges dropped.
The first step in preventing a devastating conviction is ensuring that the complete picture of what occurred is offered to the court. If you are facing domestic violence charges, Cobb County criminal defense lawyers can use the facts and evidence, which speak for themselves, on your behalf to protect your rights, freedom, and future.
Seek a Strong Defense From Qualified Domestic Violence Lawyers Atlanta GA
The stakes are much greater when common charges such as battery or simple assault are labeled as family violence under the Georgia Family Violence Act. In addition, under this act, family violence can also include criminal damage to property, stalking, criminal trespass, or unlawful restraint against partners, past partners, and family members. The way the law applies is different in every case, and your unique circumstances call for a unique defense strategy.
Domestic violence cases can involve many aspects of family law and criminal law, so it's essential you have a qualified attorney by your side who can provide high-quality and effective legal representation.
In addition, in Georgia, domestic violence victims may have the right to file a personal injury lawsuit against the offender. In other words, victims of sexual abuse, battery, and maybe even emotional abuse may be able to pursue the offender in civil court.
When people are injured by others, they typically are permitted to seek damages for medical bills, physical and emotional pain and suffering, lost wages, and other expenses they may have faced. So not only will the offender face criminal penalties, but domestic violence conviction may also result in civil penalties.
If you are facing domestic violence charges, know that the consequences of the potential conviction can affect your life long after the penalties are completed. A conviction can damage your reputation, and finding a job with a misdemeanor or felony conviction can be difficult. An experienced domestic violence attorney may be able to help you navigate these charges.
FAQ
How Long Does Domestic Violence Stay on Your Record in Georgia?
In the State of Georgia, getting a record restriction or expungement may not be possible if you have been convicted of a crime involving family or domestic violence.
According to Georgia law (O.C.G.A. 35-3-37), offenses such as family violence, battery, domestic assault, stalking, and even violating a protective order are considered ineligible for a record restriction. Although exceptions exist, ineligible offenses will most likely stay on the offender's criminal record forever.
If a conviction is a felony, an individual would need to apply for a pardon in Georgia. The Georgia Board of Pardons and Paroles handles that legal process exclusively. However, violent felonies are not eligible. Additionally, obtaining a pardon is never a guarantee.
What Is the Statute of Limitations on Domestic Violence Charges in Georgia?
That depends since different crimes can be considered domestic violence. Victims of domestic violence and prosecution have between two and four years to file charges. If the victim is a minor, the time limit for filing charges is seven years.
Can a Domestic Violence Conviction Result in a Loss of Parental Rights?
Domestic violence-related offense convictions may play a role in child custody determinations. Once a Family Violence Report is completed, the alleged victim can get a restraining order. Any violation of that order can result in fines and jail time.
Even if the protective order is not extended past an emergency period, it can be difficult for a person accused of domestic violence to convince a court to allow them joint physical or legal custody.
How Much Does a Domestic Violence Attorney Cost?
Domestic violence encompasses many negative behaviors and forms of abuse. It is a destructive crime that can have life-altering consequences for everyone involved. If you have questions regarding this crime, please speak to a skilled attorney near you.
Generally, hiring an attorney for these types of cases will cost anywhere from $150 to $450 per hour, but the exact cost of your case will vary depending on the unique facts of your situation. In all circumstances, it is important to choose your attorney wisely. At The Waltman Firm, we will give you a better idea of how much it will cost for us to represent you and inform you of your options. Contact us today to get started.