Domestic Violence Georgia: Know Your Rights and Options
Domestic violence in Georgia is a serious issue. Learn everything you need to know about the law here.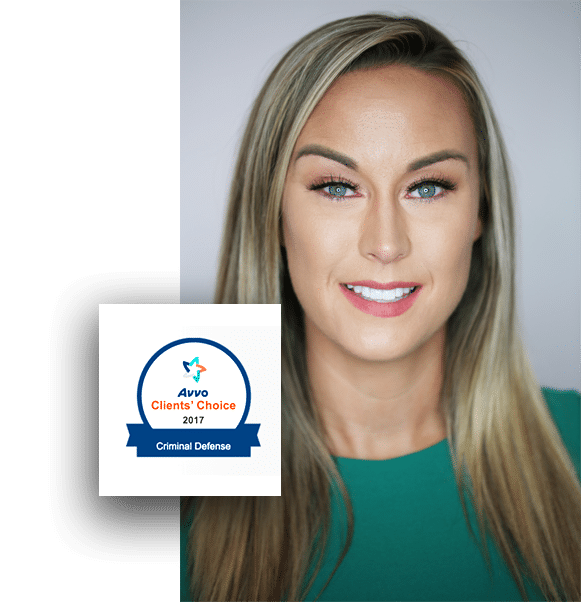 Overview of Georgia's Domestic Violence Laws
According to statistics from the Georgia Commission on Family Violence, in the Fiscal Year 2019, there were 66,151 crisis calls to certified domestic violence agencies in Georgia.
Unfortunately, family violence is a prevalent problem in Georgia and other areas nationwide. Domestic violence is often committed against a family or household member and takes various forms, including physical abuse, sexual assault, emotional abuse, intimidation, stalking, and unlawful imprisonment.
Domestic violence allegations are serious and can cause devastating, long-lasting consequences to the accused's reputation, quality of life, liberty, and personal and professional opportunities.
A defendant convicted of domestic assault could face possible jail time, huge fines, a restraining order, loss of parenting privileges, and other life-changing ramifications. On the other hand, being subjected to domestic violence can have devastating consequences on one's mental, physical, and financial well-being.
At The Waltman Firm, we are dedicated to offering experienced legal guidance and comprehensive representation in family violence cases. Attorney Holly Waltman of The Waltman Firm has devoted her career to providing reliable and compassionate legal counsel and advocacy to victims of family violence and clients facing domestic violence charges.
Whether you are experiencing family violence or have been wrongly accused of domestic violence, an experienced domestic violence attorney will fight vigorously to protect your rights and offer you the comprehensive legal representation you need.
Definition of Domestic Violence in Georgia
Under Georgia domestic violence laws, family violence can be described as abuse between family members, household members, or unmarried partners. It involves committing any of the following offenses against an intimate partner or family member:
Battery
Simple battery
Assault
Simple assault
Stalking
Criminal damage to personal property
Unlawful restraint
Criminal trespass, or
Any felony offense
In this situation, the intimate partner or family member may be any of the following persons or relationships:
Former or current spouses
Parents and children
Stepparents and stepchildren
People who are parents of the same child
Foster parents and foster children
People who are living or once lived in the same household
When law enforcement officers are notified of a possible family violence situation, they may arrest the individual(s) they believe to have been the primary abuser. From there, the local court will decide whether any protective orders are necessary for the victim's safety. Usually, this will be an emergency protective order until further legal action is taken.
Under Georgia divorce laws, family violence can be an important factor in child custody cases. Georgia judges consider the best interests of the minor children. They will give greater weight to evidence that the children witnessed or were otherwise exposed to acts of domestic violence.
If you are involved in child custody litigation, you must speak to a Georgia family law attorney immediately after an arrest. Evidence of domestic violence can affect custody cases in Georgia courts, so it is critical not to wait until after the legal process has concluded.
Georgia Domestic Violence Laws
Under Code section 19-13-1, also known as the Georgia Family Violence Act, "Family violence" involves the occurrence of one or more of the following acts between past or present spouses, persons who are parents of the same child, parents, and children, stepparents, and stepchildren, foster parents and foster children, or other persons living or formerly living in the same household:
Any felony; or
Commission of offenses of battery, simple battery, simple assault, assault, stalking, criminal damage to property, unlawful restraint, or criminal trespass.
However, the term "family violence" shall not be deemed to include reasonable discipline administered by a parent to a child in the form of corporal punishment, restraint, or detention.
Depending on the circumstances of your case, additional Georgia laws may apply. Contact an Atlanta domestic violence lawyer for more information.
Domestic Violence Statistics Georgia
Here are some statistics about family violence in the state of Georgia:
About 35.1% of Georgia women and 39.9% of Georgia men experience intimate partner physical violence, sexual violence, and/or stalking during their lifetime.
In 2018, law enforcement agencies reported responding to 44,900 family violence incidents in Georgia.
In 2018, approximately 26,672 stalking and protective orders were issued by Georgia courts.
In Fiscal Year 2019, there were 66,151 crisis calls to certified domestic violence agencies in Georgia.
In 2019, Georgia ranked 10th in the United States for men killing women.
In 2019, there were about 166 family violence-related deaths in Georgia.
In 2019, about 73% of deaths involving family violence involved firearms.
In Fiscal Year 2019, GA domestic violence shelters provided refuge to over 5,024 victims of family violence.
Family violence is a complex area of Georgia law. Many victims never seek help for fear of their safety, while other family violence situations involve false accusations on both sides, and the legal definition of family violence has many grey areas.
No matter your situation, retaining an attorney with the skills, resources, and experience to navigate these legal issues is essential.
What to Do If You Experience Family Violence Georgia
If you or someone you know is experiencing family violence, there are several steps you can take to ensure safety and get the help you need:
1. Ensure Your Immediate Safety
If you're in immediate danger, call 911. The police can help protect you and your children, if any, from further harm. They can also help you get to a safe place, like a domestic violence shelter.
2. Reach Out to Domestic Violence Hotlines
Several national and local hotlines can offer immediate support, resources, and advice, such as:
National Domestic Violence Hotline: 1−800−799−7233 or TTY 1−800−787−3224

Georgia Domestic Violence Hotline: 1-800-33-HAVEN (1-800-334-2836)
3. Seek Legal Protection
In Georgia, you can apply for a Family Violence Protective Order, also known as a restraining order, against the abusive person. This court order can help protect you from further abuse by legally restricting the abuser's actions. The order can include provisions that prohibit the abuser from contacting you, mandate them to leave your shared home, grant you temporary custody of children, and more.
4. Document Incidents of Abuse
Keeping a record of abusive incidents, including dates, times, locations, and any injuries or damage, can help if you need to involve the police or the courts. Photographs, text messages, emails, and other types of evidence can be helpful.
5. Seek Legal Advice
If you have questions about your rights and options, consult a legal advocate or lawyer specializing in domestic violence cases. They can help you navigate the legal system and advocate for your interests.
6. Find a Local Domestic Violence Agency
Many communities have local agencies that help victims of domestic violence. These agencies can provide various services, including emergency shelter, counseling, legal advocacy, and support groups. In Georgia, one such organization is the Georgia Coalition Against Domestic Violence.
7. Develop a Safety Plan
A safety plan can help you protect yourself and your children. This might include strategies for leaving home safely, secret signals to alert neighbors to call the police, places to go in an emergency, and important documents and items to have ready.
8. Reach Out to Trusted Individuals
Sharing your situation with trusted friends, family, or colleagues can provide emotional support and practical help. They may be able to provide temporary housing or accompany you to legal or other appointments.
Domestic Violence Help in Georgia
If your partner abuses you, getting help immediately is essential. You can call the National Domestic Abuse Hotline at 1-800-799-7233 or Georgia's 24-Hour Statewide Domestic Violence Hotline at 1-800-334-2836.
Once you are in a safe location, you may want to pursue a family violence protective order against the aggressor. Before doing so, however, it's a good idea to reach out to an attorney to understand your legal options better.
The Waltman Firm is proud to serve individuals who need a knowledgeable domestic violence attorney in Marietta, GA, or North Atlanta. Attorney Holly Waltman will review and investigate every detail of your case and strategize an effective strategy for your situation. We will fight diligently to protect your rights, help you acquire a protective order, and/or represent you in any applicable legal proceedings.
What to Do If You're Facing Domestic Violence Charges in Georgia
In Georgia, acts involving family violence and intimate partner violence are punished severely compared to similar actions against others. For instance, a person who commits domestic violence battery for the first time may be facing misdemeanor charges. Any subsequent conviction will be charged as a felony, punishable by up to 5 years in prison.
For those reasons, you must consult a reputable criminal defense attorney if you have been accused of committing family violence in Georgia. When you reach out to The Waltman Firm, we will work tirelessly to dispute the allegations against you with overwhelming evidence so you can begin moving forward.
Domestic Violence Georgia Punishment
The possible penalties and consequences of a family violence conviction in Georgia include:
Jail Time
Up to 12 months in jail (misdemeanor) or up to five (5) years in prison (felony).
Fines
Maximum fines of $1,000 (misdemeanor) or $5,000 (felony) and payment of restitution to the victim.
Participation in a "Diversion Program"
This is available for defendants accused of misdemeanor family violence crimes. It requires the defendant to complete a drug and alcohol program, domestic violence treatment programs, and community service.
Mandatory Participation in Anger Management Classes
The Georgia courts require an accused person to enroll in and complete anger management classes as a condition of probation. Failure to do so can result in the probationary license being revoked.
Loss of Firearms or Concealed Carry Rights
Georgia law prohibits a person convicted of family violence from buying or having a gun. Georgia requires those accused of committing domestic violence to surrender their firearms.
Loss of Parental Rights
If you are currently the primary custodial parent of your children, you may be required to pay child support to the other parent if you are convicted. This means you will also lose child support payments from the other parent.
A Domestic Violence Restraining or Protective Order
The Georgia courts may require the accused person to complete a pre-trial diversion program or counseling as part of any protective order that is issued.
Possible Immigration Consequences
If you are not a citizen of the United States, Georgia law provides for deportation if you have been convicted of any misdemeanor crime involving violence against another person.
A Permanent Criminal Record
You will have a permanent criminal record if you are convicted of a Georgia domestic violence crime. This can impact your ability to find employment and may also have other consequences.
How Can a Domestic Violence Attorney Help?
An experienced domestic violence attorney can help you navigate the complexities of Georgia's family violence laws. They will review your case and determine a strategy best fits your situation. They can also ensure you understand your actions' potential consequences and help you avoid any unnecessary penalties or fines. A domestic violence attorney can also advocate for your rights throughout the legal process.
If you are facing family violence charges in Georgia or have been the victim of domestic violence, contact an experienced domestic violence attorney today.
Contact a Skilled Domestic Violence Attorney in Marietta, Georgia
If you are experiencing family violence or facing family violence charges, don't face it alone. Contact The Waltman Firm today to schedule a free, one-on-one case evaluation.
Attorney Holly Waltman can provide you with the comprehensive legal counsel, vigorous advocacy, and compassionate representation you need. Our firm proudly serves clients throughout Marietta, Georgia, and North Atlanta.
Call today to consult with a knowledgeable Georgia criminal defense attorney and receive detailed guidance and reliable representation.