Domestic Violence Lawyer in Marietta GA
As a trusted domestic violence attorney in Marietta, GA, Holly Waltman of The Waltman Firm offers strong, compassionate legal guidance to both victims of domestic abuse and individuals facing charges.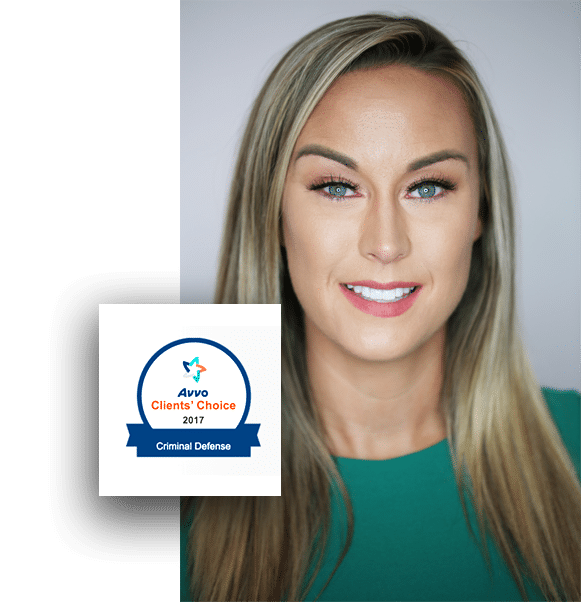 Looking for a Marietta Domestic Violence Attorney?
The definition of domestic violence, according to the U.S. Department of Justice Office on Violence Against Women, is a pattern of abuse in an intimate relationship where one person attempts to control another.
Common types of abuse include:
Physical Abuse – Any type of violent behavior toward your partner like punching, biting, or burning. It is also physical abuse to deny medical treatment or force them to use drugs or alcohol.
Sexual Abuse – This occurs when the victim is coerced into any sexual behavior without their explicit consent. This can be marital rape, sexually demeaning the victim, or forced sex.
Emotional Abuse – This is when the abuser invalidates the victim's self-worth or self-esteem by name-calling, constant negative criticism, or interfering with the victim's abilities.
Economic Abuse – This happens when the victim is made to be financially reliant on the abuser because they are not allowed to work or have access to monetary resources.
Psychological Abuse – This involves the abuser using fear to intimidate the victim. Making threats, stalking, and cyberstalking all fall under psychological abuse.
No matter which type of abuse is involved, family violence is always a sensitive topic. Whether you've been facing domestic violence charges or you've been the target of it by being accused of domestic abuse or falsely accused, having compassionate lawyers by your side is essential. When you consult The Waltman Firm about your Marietta, Georgia, domestic violence case, you can rest assured that you'll receive the personalized and trustworthy legal services you deserve.
How a Family Violence Lawyer Can Help
If you are experiencing family violence, you have options like getting a Temporary Protective Order or a Family Law Protective Order, which prohibits contact with the victim. Standing among the top Cobb County domestic violence attorneys, The Waltman Firm can help.
Many people believe that you can only get a protective order if your spouse is abusing you. However, the law now recognizes that everyone – male or female – can become victims, not just married women.
The State of Georgia allows victims of abusive relatives or non-cohabiting partners, such as wives or girlfriends, husbands or boyfriends, partners of any sort (sexual or not), family members (whether or not they reside with you), children, or roommates, to get a protective order.
Domestic violence cases usually begin when an individual believes she or he is in danger and needs short-term safety from an abusive situation. Those who are experiencing abuse of any kind or family violence can file for a Temporary Protective Order. If the judge approves the Temporary Protective Order, the person filing for it will get immediate protection from their abuser.
Pursue a Protective Order With Our Domestic Violence Law Firm
Georgia treats this crime seriously. If the abuser violates a protective order, he or she will go to jail and be charged with aggravated stalking.
A Family Violence Protection Order can:
Mandate the victim is left alone.
Grant possession of the house to the victim.
Assist the victim with retrieving property from the house if the abuser resides there.
Make the abuser find alternate housing for the victim and children
Award temporary child custody to the victim.
Lead to abuser's arrest if the order is violated.
Order the abuser to attend counseling sessions.
A family violence charge can result in a misdemeanor, or even a felony charge, depending on the circumstances of the crime. Retaining a skillful Marietta GA criminal defense attorney is crucial.
If you or a loved one has been the victim of family violence in Marietta, GA, please reach out to our domestic violence law firm. As your attorney, Holly Waltman will listen to your story and guide you through your options with tact, diligence, and above all, confidentiality. Holding years of experience in criminal defense and civil law practice areas, she has what it takes to offer the skilled legal advice and advocacy your family needs to recover from this destructive situation.
When to Hire a Domestic Violence Defense Attorney
On the other side of the coin are those who are unfairly accused of family violence. While this is a serious issue plaguing families throughout the nation, domestic violence cases frequently stem from emotional family situations, and they are often more complex than first meets the eye.
If you have been arrested for assault or battery, you'll need help from a criminal defense lawyer, no matter if you are guilty or not. Once the charges are filed, they can not be dropped, and it becomes the state's case. Even if the victim of violence chooses not to file charges, the state can still charge you.
Victims are often scared of their abusers, who can convince them to risk their safety and drop valid charges. That is the reason why the State of Georgia doesn't need the consent of the alleged violence victim. Besides, the prosecution can even use restraining orders to prevent the assailant from contacting the victim.
These are the reasons why falsely accused individuals are left in difficult situations and can potentially end up in jail. However, an experienced criminal defense lawyer may be able to get the charges dropped.
The first step in preventing a devastating conviction is ensuring that the full picture of what occurred is offered to the court. If you're dealing with Marietta GA domestic violence charges, it is important to let the facts and evidence speak for themselves and to let an experienced Cobb County criminal defense lawyer use them to advocate on your behalf for your rights, freedom, and future.
Seek a Strong Defense From Experienced Domestic Violence Lawyers Atlanta GA
The stakes are much greater when common charges such as a battery or simple assault are labeled as family violence under the Georgia Family Violence Act. In addition, under this act, family violence can also include criminal damage to property, stalking, criminal trespass, or unlawful restraint against partners, past partners, and family members. The way the law applies is different in every case, and your unique circumstances call for a unique defense strategy.
At The Waltman Firm, we take an innovative approach to family violence defense, customizing our legal strategy to fulfill your needs and goals. Serving clients from Atlanta to Alpharetta, GA, and beyond, Georgia attorney Holly Waltman will stand by your side each step of the way, working tirelessly to help you achieve favorable results.
How Much Does a Domestic Violence Attorney Cost?
Domestic violence encompasses many negative behaviors and forms of abuse. It is a destructive crime that can have life-altering consequences for everyone involved. If you have questions regarding this crime, please speak to a skilled attorney near you.
Hiring an attorney for these types of cases will cost anywhere from $150 to $450 per hour, but the exact cost of your case will vary depending on the unique facts of your situation. In all circumstances, it is important to choose your attorney wisely and take advantage of a free consultation. When you schedule a free case consultation with The Waltman Firm, we will give you a better idea of how much it will cost for us to represent you and inform you of your options. Contact us today to get started.