What Is Record Restriction or Expungement in Georgia?
Also known as record restriction, expungement in Georgia is a legal process that limits who can view a person's criminal record. Learn more.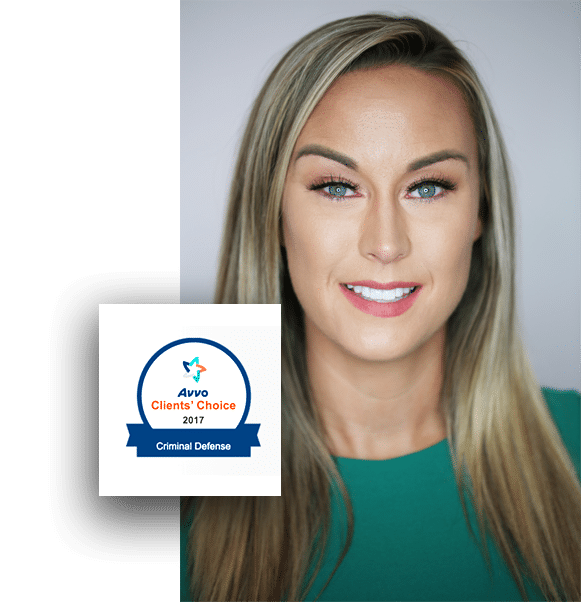 What Is Expungement in the State of Georgia?
Expungement is an old term, but it is still used to refer to the process of making someone's criminal history records hidden from the public view. The term used today in court records is 'record restriction.'
Record restriction means that eligible records, such as a certain conviction or an arrest, are restricted from people outside the government, criminal justice agencies, or the judicial branch. A local law enforcement agency and other law enforcement officials can still access someone's official criminal history report for criminal justice purposes.
You can't delete the entire criminal history records; you can only apply for record restriction for each eligible arrest or a criminal offense.
GA Expungement for Juvenile Crimes
If you obtained a misdemeanor conviction as a youthful offender, there is a way to have your criminal records restricted. Specific requirements have to be fulfilled before you are eligible to apply for juvenile record restriction, such as:
You were under the age of 21 when convicted.

The sentence has been completed successfully.

You haven't been charged with a crime in the last five years.
However, not all juvenile crimes can be expunged. For example, some crimes, including serious traffic offenses, child molestation, sexual battery, sex crimes, and theft, are not eligible for record restrictions.
When it comes to eligible offenses, the court will often schedule a hearing where, ultimately, the judge has to be convinced that the individual has been rehabilitated. That is where an experienced juvenile defense attorney can be of great assistance.
Understanding New Expungement Law in Georgia
Prior to modern legislation, being convicted of a crime in Georgia was almost like a life sentence because it was almost impossible to restrict your criminal record. It caused problems for many people looking for employment, professional licensing, and housing.
The First Offender Act (O.C.G.A. 42-8-60) and Conditional Discharge Law (O.C.G.A. 16-13-2), although operating differently, had the same result, and that was no felony convictions on your record. However, these laws could only be used once and dealt only with felony convictions.
Another law allowed those with a felony conviction on their criminal history who didn't know they were entitled to first offender treatment to petition the court retroactively and get first offender status.
These laws offered the only opportunities for getting your criminal records expunged. But, the Georgia Justice Project advocated for more changes in this area of the law. Governor Brian Kemp signed a "second chance" bill (SB 288) into law in 2020. The new law came into effect on January 1, 2021.
Georgia Expungement Laws: Which Felony and Misdemeanor Convictions Can Be Expunged?
Although the new record restriction law doesn't cover all convictions, it allows individuals to get a record restriction for up to two misdemeanor convictions. That can occur four years after their sentence is complete.
Individuals can petition the court to have their criminal record restricted. However, the law doesn't apply to some misdemeanor offenses, including family violence, sexual battery, child molestation, or traffic offenses.
Some felony convictions are also eligible records for expungement under the new law. That means this information is removed from private background checks. But, for felony offenses, the individual first needs to get a pardon and then file a petition for record restriction.
Also, bear in mind that law enforcement can still see criminal history for criminal justice purposes.
Statutory Requirements for Expungement in Georgia
Generally, Georgia law allows record restrictions for cases that are closed without conviction, dismissed, or placed on the dead docket for a certain period of time. Reversed convictions and cases where an individual was found not guilty are also eligible for restriction. In addition, a certain juvenile misdemeanor conviction may be eligible for restriction.
However, even if there was no conviction, there are scenarios in which certain criminal history records can't be restricted. For example, if a charge was dismissed because the accused plead guilty to another charge or was involved in similar criminal activities in another jurisdiction, the record restriction would not be available.
Also, if the evidence was suppressed and the prosecuting attorney couldn't use them against the accused or he or she had some type of immunity, records won't be restricted. The same will occur if the prosecution convinces the judge not to allow getting someone's record restricted. Even if someone was acquitted but within 10 days judicial misconduct or jury tampering is discovered, getting record restricted would be practically impossible.
What Are the Statutory Requirements to Expunge a Criminal Conviction in Georgia?
Some felony criminal charges may also be eligible for restriction if an individual wasn't convicted for the felony but an unrelated misdemeanor criminal offense. The court may want to consider whether the harm the criminal record is causing you outweighs the public interest when the criminal record is publicly available.
You can't have your criminal history restricted if you have been convicted of a felony. However, you may be eligible for a pardon from the State Board of Pardons and Paroles.
How Long Do You Have to Wait Before the Georgia Expungement Process?
After misdemeanor convictions and completion of their sentence, individuals have to wait for four years before they can apply for expungement.
Also, if an arrest was not referred for further prosecution by the arresting agency or the offense was closed, it will be automatically restricted from your criminal record after a certain period.
If the criminal offense in question was a misdemeanor and two years have passed from the date of the arrest, the criminal activity will be restricted. For most felonies, the time period is four years, while for violent felonies or those which involve a victim younger than 16, seven years have to pass.
Under the new Georgia record restriction law, these automatic record restrictions apply to the arrest that occurred before as well as after July 1, 2013. But, if automatic record restrictions occurred, and later a disposition is entered that doesn't qualify for record restriction, the record will be made publicly available again.
Expungement Process in Georgia: Challenging Your Criminal Record
Individuals who believe their criminal history report contains mistakes can petition to have them corrected.
However, bear in mind that the Georgia Crime Information Center (GCIC), an agency that provides official criminal history information, can't correct criminal records information without the necessary documentation.
In addition to general information such as full name and date of birth, these requests have to contain specific information such as Offender Tracking Number for the date of the arrest and State Identification Number.
If you don't remember what occurred in your case, you can check your GCIC criminal history records or get a copy from the clerk's office of the court where the case was handled. The outcome of the case is referred to as final disposition. By reviewing the court file, it can be determined whether getting the record restricted is possible.
How Do You File an Expungement Appeal in Georgia?
The process of getting your criminal record restricted depends on how the case was resolved as well as when you were arrested.
If the arrest occurred after July 1, 2013, there is no application process. Applicants have to petition the court and the prosecutor to have their criminal record restricted, or the prosecuting attorney may approve the record restriction at the time of sentencing.
According to Georgia law, a similar process is also applied if the individual was charged for an offense, but the case has remained on the dead docket for more than a year.
But, if the arrest occurred before July 1, 2013, applicants have to apply for record restriction at the arresting law enforcement agency and pay the appropriate filing fee.
How to Request an Expungement in the State of Georgia
The applicants who are requesting record restriction can download necessary forms from the Georgia Bureau of Investigation website.
Section one of the Request to Restrict Arrest Record is completed by the applicant, while the arresting law enforcement agency completes section two. Then, the form is forwarded to the prosecuting attorney's office, which can approve or deny the request. Don't forget to provide evidence in support of the petition that will establish your record's harm made to you outweighs the public's interest in having access to your court records. If approved, the prosecution may enter the appropriate code and notify the applicant that the restriction is complete.
How Much Does It Cost?
The arresting agency may also advise applicants to forward the approved application to the Georgia Crime Information Center Record Restrictions (P.O. Box 370808 Decatur, Georgia 30037-0808) along with the processing fee of $25.00.
After the process is finished, the GCIC will send a letter to applicants when the restriction has been applied to their criminal history.
If the record restriction process was successfully completed, jail records and criminal records kept by detention centers could also be restricted.
What Charges Can Be Expunged?
In some cases, eligible criminal charges will be restricted automatically from your criminal record. However, you may have to petition the court to get your criminal record restricted in certain circumstances.
Misdemeanor charges that are not eligible for record restrictions include crimes against minors, family violence battery, certain sex crimes, and theft cases.
Some felony charges can't be restricted, even under the new law (SB 288). Some of these charges are murder, kidnapping, armed robbery, and sex-related felonies such as sexual exploitation of children, aggravated sexual battery, and rape.
What Felonies Can Be Expunged in Georgia?
In some cases, felony charges can be restricted. For example, if a felony charge was dismissed, charges were dropped by the arresting agency, Nolle prosequi (not prosecuted), or an individual was found not guilty of a felony charge but was convicted of a misdemeanor unrelated to the case.
Eligible applicants can petition the Superior Court, and the petition will also be served to the arresting agency and the prosecuting attorney's office. If necessary, the court will schedule a hearing.