Forsyth County Criminal Defense Lawyer
Defense lawyers protect your interests. If you need a Forsyth County criminal defense Lawyer, call The Waltman Firm. We are ready to help you with your legal needs.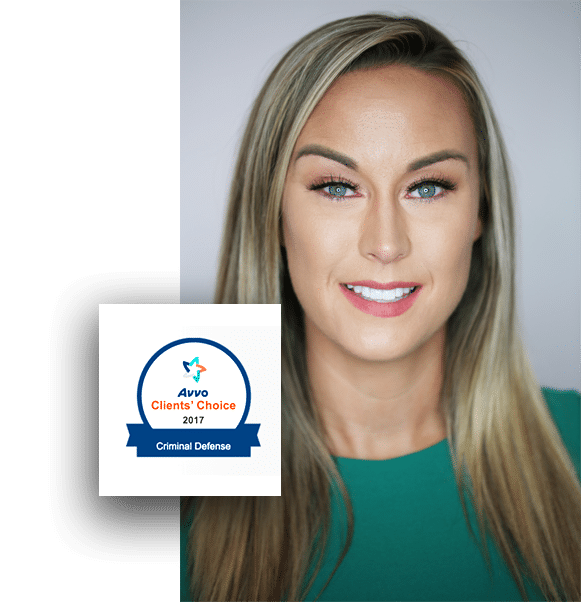 Criminal Defense Attorneys in Forsyth County
Having a brush with the law can be stressful – especially if you know that you are innocent. In most criminal cases, the odds are stacked against you. You are outgunned and standing in isolation against the might of the state and all of the resources it has to leverage against you.
Consider reaching out to The Waltman Firm for a case evaluation by a skilled criminal defense attorney. In addition to having many years of criminal law experience, our founder, Holly Waltman, has also worked as a state prosecutor. As a result, we know how prosecutors build a case, so we can anticipate what they're going to do next. We know their strengths and weaknesses and use this knowledge for your benefit.
What Is a Criminal Defense Attorney?
As counselors and advocates for their clients, defense lawyers are obligated to serve them with courage and devotion as a source of information, to administer justice, and to serve as officers of the court. They must also ensure that their clients' constitutional and other legal rights are protected, and they must provide effective, high-quality legal representation.
A criminal charge can result in a criminal conviction if you do not receive passionate representation. Contact The Waltman Firm for help if you have been charged with a crime and are seeking an attorney who will protect your rights and help you avoid a conviction.
Which Criminal Law Areas Do We Cover?
We understand that good people can sometimes find themselves in difficult situations. We have amassed years of experience fighting for our clients in the following areas of criminal law:
Felonies
In Forsyth, Georgia, a crime is classified as a felony when it is punishable by a sentence of one year or more. In some cases, the death penalty may be applied to more serious felonies. Murder is one of these cases.
Other felonies like armed robbery, kidnapping, and sex offenses may attract sentences of 10 to 25 years in prison.
Lesser felonies include:
Aggravated assault
Conspiracy
Theft offenses
Fraud
Drug offenses
The type of criminal defense attorney you will need will depend on the charges you are facing. A highly skilled murder defense attorney with a proven track record of success is crucial if you have been charged with murder. Likewise, if you are facing a child molestation charge, a molestation defense attorney would be appropriate.
Misdemeanors
Misdemeanors fall between felonies and infractions. They are punished less harshly than felonies but more harshly than infractions. However, they are still serious offenses and should be staunchly defended.
Misdemeanors can result in harsh penalties and even jail time. Penalties for some misdemeanors can sometimes include community service.
The following crimes are examples of misdemeanors:
DUI offenses (These can result in a suspension of your driver's license)
Reckless driving
Assault
Shoplifting
Possession of less than one ounce of marijuana
Infractions
The term "infraction" refers to legal violations of a petty nature and are usually only punishable by fines. Traffic violations fall into this category.
These offenses are not life-changing, but it is often worth defending these.
Whether you have been charged with a misdemeanor or felony offense, hiring a criminal defense lawyer who can ensure your future by keeping your criminal record clean is crucial.
Call The Waltman Firm in Forsyth, GA. We Can Help!
Getting convicted of a criminal offense can have devastating consequences. But, with a concerted, early, and skilled legal strategy, you can establish a solid foundation for an effective defense. The right to a strong defense is important to us. So we are aggressive in defending all of our clients.
Our team of criminal defense lawyers based in Forsyth is well-placed to represent you in your criminal matter. We have an established network and working relationship with the prosecuting authorities and have developed an environment of mutual respect.
Because we deal with criminal matters on a daily basis, we are not intimidated by the state or its resources. We make use of our resources to make sure your rights are not violated.
As a result, The Waltman Firm has successfully represented many clients accused of criminal acts. Our team can also assist you with your personal injury cases, and you can rest assured that we will handle the matter with the utmost care.
If you have been arrested or are under investigation for a crime, we can help. Contact us today to schedule a consultation about your legal issues.
Frequently Asked Questions
How Much Does a Criminal Defense Lawyer Cost in Georgia?
There is no one-size-fits-all answer to this question. Every case has its own unique facts. While some crimes are simple misdemeanors, others are complex felonies that require more time and resources to prosecute.
Depending on the complexity of the case, criminal trials can last anywhere from a few days to several weeks. Legal costs are influenced by several factors, including:
The experience of the lawyer you hired.

The severity of the charge.

The public profile of the case.
Make sure you discuss your case's costs with your attorney upfront. If they are not transparent about their fees, avoid them and look for a firm that is open, simple, and reasonable.
We can provide you with an estimate of how much our legal services will cost you for your case when you schedule a consultation with our experienced criminal defense attorneys.
What Happens if You Are a First-Time Criminal Offender?
If you are a first-time offender in Forsyth, you may be able to avoid a criminal record. You could enter a plea under the First Offender Act or the Georgia Conditional Discharge Statute. 
As a first offender, you can plead guilty to your criminal charges. However, your record will be deleted upon successfully completing the terms and conditions of your plea deal.
Forsyth County criminal lawyers can help you understand your options and chart a course of action.