The Waltman Firm: Your Forsyth County DUI Lawyer
Are you facing DUI charges in Forsyth? Hire a Forsyth County DUI lawyer from The Waltman Firm in Forsyth. We have the skills to help in your case. Call us now!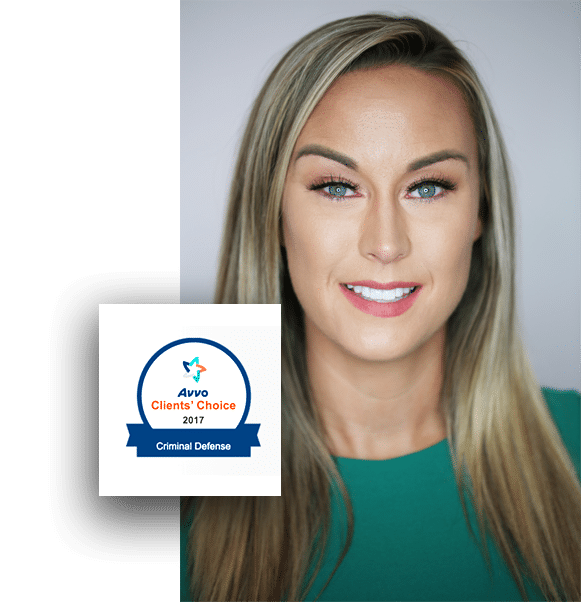 Forsyth County DUI Attorney
People may not realize how much alcohol is in their system when they decide to jump behind the wheel. Your blood alcohol concentration (BAC) may be above the legal limit of .08%, and you'd feel sober enough to drive. However, if a traffic officer stops you, you could be arrested for DUI.
Driving under the influence of alcohol or drugs is one of the leading causes of fatal traffic accidents in Georgia, and that's why it is prosecuted harshly. If you are found guilty of DUI, you may face jail time and fines in addition to license suspension.
It's important not to downplay the severity of your DUI charge and seek an experienced attorney immediately. Forsyth County DUI lawyers are well-versed in Georgia law and have experience pleading before the local courts. They will represent you throughout the process and make sure your rights aren't violated.
Holly Waltman from The Waltman Firm is named by The National Trial Lawyers Association as one of Georgia's top 40 attorneys under 40 and is also a Georgia Rising Star. If you find yourself subject to a DUI arrest in Forsyth County, you want to be represented by an experienced, bold, and passionate attorney like Holly.
Our Experience with DUI Cases
Our experience with DUI cases helps us find inconsistencies and weaknesses in the prosecution's case. It's not uncommon that the police or the prosecution violate your due process and other constitutional rights. Here are two cases we handled where the judge granted dismissal based on constitutional violations:
1. BAC above legal limit dismissed
Our client took a state-administered blood test which yielded a BAC greater than .08%. Upon further investigation, we uncovered substantial constitutional violations. The arresting officer had no probable cause to arrest our client, so we filed a motion requesting the dismissal of her case on this basis. The judge granted our motion, and the case was dismissed.
2. Multiple traffic violations + DUI dismissed
Our client was charged with DUI less safe and DUI per se, reckless driving, blocking an intersection, failure to maintain lane, and improper lane change. Among other constitutional violations, the prosecution failed to provide our client with a speedy trial, and the case remained pending for two years. On this basis, we filed a motion citing constitutional violations. The judge granted our motion, and the case was dismissed.
Our criminal defense attorneys have extensive knowledge of DUI law and police tactics. We can make a difference in your case. Even if there are no violations, we can negotiate for lesser charges or alternatives to conviction. 
Pleading guilty or accepting a guilty plea deal by the prosecution may not be in your best interest. Let our experienced DUI attorney help you.
What to Expect After a DUI Arrest 
You never know when you might be subject to a DUI arrest following a traffic stop, so it's
Traffic Stop
A police officer may pull you over for a traffic violation or for suspicion that you are driving under the influence, such as instances of reckless driving.
They may request you take a breathalyzer to measure how much alcohol is on your breath. They may also ask you to conduct a field sobriety test. Refusing to take any DUI test requested by the arresting officer will result in the immediate suspension of your driver's license because Georgia is an implied consent state.
It's important to collaborate with the officers, but you are not obliged to answer any of their questions. In fact, it's always best to exercise your right to remain silent and request a DUI defense attorney.
Here are other tests that could be requested other than breathalyzers:
Urine test
Blood tests
Chemical test
Arrest
The officer may arrest you if they have probable cause to believe you were driving under the influence. Probable cause can be established by the presence of alcohol bottles in the car, alcohol breath, signs of intoxication, and your field test performance. Do not resist the arrest, as it will only land you into more trouble. Remain calm and follow the instructions you are given.
Your DUI attorney will examine the circumstances of your Forsyth County DUI arrest to determine whether it is lawful. If the officer arrested you without probable cause, all evidence obtained from the arrest could be dismissed.
Booking 
After arrest, you may be taken to the Forsyth County sheriff's office, where your arrest will be recorded. They may take photographs and collect your fingerprints. However, you do not have to answer any questions regarding your DUI arrest.
Preliminary Hearings
At the arraignment hearing, you will appear before a judge and enter a plea of guilty or not guilty. This hearing is important because it is your attorney's chance to file motions to obtain all information and evidence relevant to your DUI case. A DUI Lawyer also uses this hearing to challenge the admissibility of evidence.
Preliminary hearings will also involve plea negotiation with the DUI prosecutor. Your attorney will negotiate with the prosecution for a favorable outcome, such as the dismissal or reduction of your charges. However, plea bargains for DUI may not be in your best interest if they include pleading guilty.
Experienced Forsyth County DUI attorneys will be able to advise you on how best to proceed.
Trial 
Your DUI attorney and prosecutor may work out a plea deal before the trial. However, if negotiations fail, your case will go to trial. DUI cases can be tried in a bench or jury trial in a Forsyth County state court.
Penalties of DUI
Most DUI cases are misdemeanors. Therefore, you may get one year of prison time if you are convicted. You may get harsher penalties for subsequent arrests. Here are the penalties for DUI convictions.
For a first DUI, you may get:
One year of jail or probation
40 hours of community service
A substance abuse evaluation
A fine of $300-$1,000 and surcharges to the state
License suspension for one year
A second DUI charge could lead to license suspension for three years. A third DUI conviction leads to a five-year license suspension. Repeat offenders may be ordered to install ignition interlock devices.
Contact The Waltman Firm for Your DUI Charges
You may feel hopeless about fighting your Forsyth County DUI charges, but with the right defense counsel, you may be able to walk free. Experienced Forsyth DUI attorneys at The Waltman Firm are happy to help.
Contact us today to schedule a consultation. We are available around the clock for you.
FAQs
Can You Expunge or Restrict a DUI Conviction in Georgia?
Because DUI is a serious traffic offense, DUI convictions are not eligible for record expungement in Georgia.
What Is the Second Chance Act in Georgia?
The Second Chance Act allows you to restrict and seal criminal records for some felonies and misdemeanors after a conviction-free period after serving your sentence. Note, however, that DUI convictions are not eligible for record restriction under this act.