Guide to Georgia's New Expungement and Record Restriction Law
If you have a criminal record, Georgia's new expungement and record restriction law might expand your post-conviction relief options. Learn more here.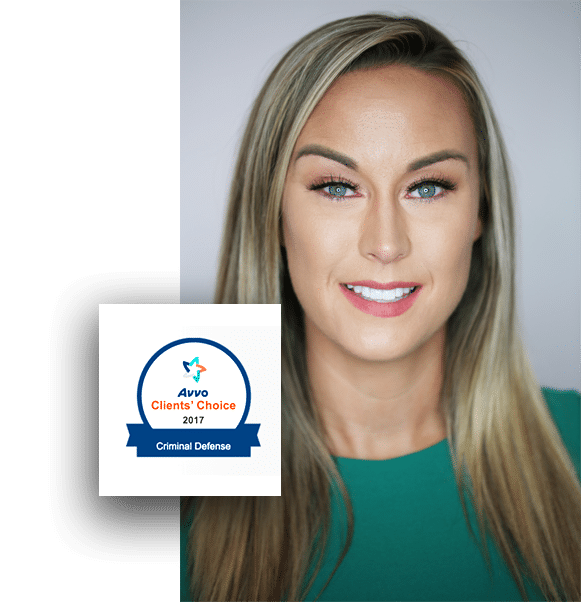 Georgia's New Expungement and Record Restriction Law
If someone was convicted of a crime and obtained a criminal record, that could heavily impact their education, employment possibilities, and even housing. However, there is a legal process that can keep someone's criminal history hidden from the public view. The process is called record restriction in Georgia, although it is also known as expungement.  
The previous law was strict, so Georgians could hardly expunge any criminal conviction of a misdemeanor or a felony, no matter how much a person has changed or the time has passed. 
However, Governor Brian Kemp signed Georgia's new expungement law SB 288, which went into effect in January 2021. Now, Georgia law allows individuals convicted of certain crimes to remove their convictions after a period of conviction-free years. 
Despite the new changes, getting a criminal record expunged in Georgia is not something you should be doing alone. Although you are not obligated to hire an attorney, having a skilled misdemeanor lawyer can speed up the process and improve the chance of a favorable outcome. 
Holly Waltman, the founding attorney of The Waltman Firm, is well-versed in all aspects of restricted record laws. Her experience in criminal defense cases can be of great assistance for those who want to restrict records of their criminal convictions so they can get a fresh start. 
Georgia Recording Consent Laws
Georgia law O.C.G.A. § 35-3-34 states that private individuals and businesses may obtain a criminal history record of another individual if they provide a signed consent of that person. In addition, public access to felony conviction records is also provided and can be obtained without the consent of the person who is being checked. 
Information regarding someone's felony charge and conviction can also be obtained from law enforcement agencies and by using the Georgia Felon Search website, which provides conviction records of in-state felonies.
What Charges Cannot Be Expunged in Georgia?
Even under the new law, some misdemeanor and felony convictions can't be expunged. Misdemeanors including sex crimes against children, sexual battery, certain convictions for theft crimes, child molestation, public indecency, or family violence battery convictions can't be expunged.
In addition, serious traffic offenses, such as aggressive driving or reckless driving, are not eligible for record restriction even under SB 288. But, some other traffic offenses are. If you are a first-time DUI offender, reach out to a knowledgeable Marietta DUI lawyer who can represent your case in court and help you expunge your DUI charges.
When it comes to felonies, certain crimes such as aggravated child molestation, murder, rape, aggravated sexual battery, incest, kidnapping, and armed robbery do not qualify for record restriction.
Understanding Georgia's New Expungement Law
On the other hand, a vast number of misdemeanor charges, including shoplifting, possession charges, and simple assault and batteries that are not labeled as domestic violence, qualify for record restriction.
Individuals who have been convicted of some of these crimes will have a chance to get them off their record after living a crime-free life for four years and not having any pending charges. The records will be hidden from background checks but still visible to law enforcement agencies for criminal justice purposes.
An individual who seeks to restrict certain criminal history records can petition the court to seal up to two misdemeanor convictions. Restriction of certain felonies is also allowed if they have been pardoned by the State Board of Pardons and Paroles.
Those who were convicted of a misdemeanor as a minor or youthful offender may also have the chance to get their criminal history restricted. However, some requirements have to be met, such as being younger than 21 when convicted, not being charged with a crime for a certain time, and successfully completing the sentence. But, as with older offenders, convictions for crimes that are not eligible for record restriction can't be restricted.
Many Georgia parents don't take juvenile charges seriously until it's too late. If your child has been charged or convicted of a crime while being a juvenile, make sure to retain a skilled juvenile defense attorney like Holly Waltman. She can help your delinquent juvenile to understand the consequences of criminal behavior and fight to restrict and seal eligible convictions that can jeopardize their future.
Facts About Georgia's New Expungement Law
According to the Georgia Justice Project (GJP), which started the Second Chance for Georgia Campaign, over 4 million people have criminal records, or around 40% of adults in Georgia. The goal of their campaign was to give these Georgians a clean slate and unlock opportunities to build a better life.
Under the "old" law, if a Georgia resident is convicted of a certain crime, it would stay on their criminal record forever. So GJP advocated for an update on Georgia law that would allow record restrictions of a certain misdemeanor or a felony conviction.
When governor Kemp signed the new bill in 2020, it gave thousands of Georgia residents a second chance. SB 288 is a significant step forward for the State of Georgia and their criminal justice reform, which expands expungement relief for many Georgians with criminal histories. 
Before this law, using First Offender Status was one of the only opportunities to remove a conviction from a Georgia criminal record. That was not an efficient method because it could be used only once. Many have been saving this option for later in life in case they face more severe charges.  
On the other hand, even being convicted of misdemeanors could cause significant problems when finding proper employment and housing in Georgia. The new law seems to provide the solution. 
How to Expunge a Criminal Record in Georgia
SB 288, the new GA record restriction law, will allow more people to restrict and seal records of certain convictions from their criminal history. Although they will be hidden from the public and private background checks, these criminal records will be visible to prosecutors, police officers, or the criminal justice system.
Individuals who want their records expunged can petition the court as long as they haven't been convicted of a new offense within four years after they have completed their sentence. A sentence is considered complete when probation has been terminated and jail time served. 
When deciding whether to grant the petition or not, the court has to weigh the public interest in knowing about the criminal conviction versus the harm that conviction can do to the convicted individual. The nature of the crime, proven rehabilitation, as well as loss of employment opportunities will also be considered. 
Bear in mind that for individuals who were arrested after July 1, 2013, and were fully acquitted at trial, or the case against them was dismissed, the charge will be automatically restricted when the clerk enters this information into the GCIC system. Arrests prior to that date that resulted in dismissal may also be eligible but require a separate record restriction process.
Facing criminal charges can be a terrifying experience. If you've made a mistake and want to get your criminal record restricted, make sure you hire an experienced law firm like The Waltman Firm and an attorney who knows what has to be done in order to obtain a clear criminal history.
If you believe you are eligible to get your criminal record restricted, reach out to us today and schedule a free consultation so we can discuss your case.