Learn How To File a Restraining Order in 5 Essential Steps
Understanding how to file a restraining order is an essential step to protect you and your loved ones from violence or harassment. Here's what you need to know.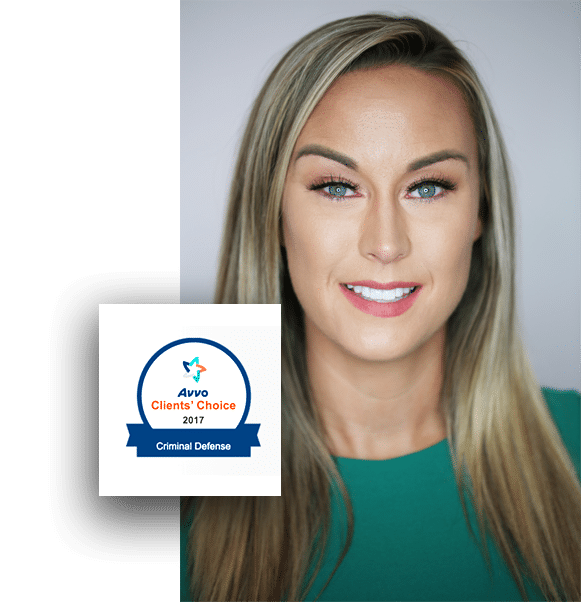 How To File a Restraining Order
A restraining order is the first step in protecting you and your family from domestic violence, stalking, or other threats. When in danger, don't hesitate to contact a domestic violence lawyer.
Filing a domestic violence restraining order will first require some evidence. The more proof you have against the defendant, the better your chances of obtaining a restraining order.
Once you file the civil harassment restraining orders, the law enforcement officer will take charge of it to help you out in the difficult situation you have encountered.
Below you will find all the necessary steps for obtaining an order of protection.
#1. File a Petition to the Court
If your abuse was reported to the police, you might want to bring evidence to court. Depending on where you live, there are some vital elements for you to consider. In family court, you can file your petition regardless if you or the defendant live in the same county. You would need to submit court forms to proceed. Nonetheless, if you stay in a domestic violence shelter or any other confidential location, you will be advised not to complete your file in the county where you live. It could be easier for the abuser to access your new location.
#2. Fill Out the Forms
You will want to pay full attention when filling out your restraining order forms. In this case, you will be the petitioner, and the defendant will be the respondent. A judge may decide if an immediate temporary order of protection should be issued or summon the defendant to present in court. If you are in real danger, speak up for yourself and ask for an immediate temporary order of protection.
Include details about your injuries, the date of the incident, or the pain you have suffered, and explain with descriptive words (hitting, threatening, strangling, etc.) what happened. Sign the forms only after a clerk or a judge has seen them.
#3. Your Petition Will Be Reviewed by a Judge
Once you've completed filling out the forms, make sure to bring them to the court clerk. In these circumstances, either a warrant of arrest will be issued, or the defendant will be asked to appear in court.
The judge will decide if a temporary child protection support or an order of protection for a relative or a parent should be added. There are two possibilities for a final order of protection: either go to a trial or reach a mutual agreement. During a court hearing, you and the defendant will both have the chance of being heard. After the hearing, the judge will make a decision. For a five-year order of protection, the judge might need evidence of aggravating incidents that only law enforcement can ask for.
#4. Service of Process
The court will next guide you on how the petitions or the summons can be applied to the abuser. You will be given a set of instructions, and you will have the right to have the Police Department serve the summons and the restraining orders.
The respondent will be provided with a copy of your application for a protective order. This will be notified with proof of service. This must be filed with the court before your hearing date to get a protective order if the respondent doesn't show up.
#5. Get Ready and Go to the Court Hearing
It's important that you do not miss a court date. If you cannot attend whatsoever, immediately contact the court clerk. You may obtain a continuance for another court date.
If you reach a hearing trial, you will be allowed to testify about your request for a restraining order. You may want to share all the harassment details and present all the evidence you have to support your case. The defendant can do the same.
In case you already have a temporary order of protection, be sure to check the expiration date until the following hearing. Ask the judge if a new order of protection will be issued on your behalf. The judge signs the restraining order that can last up to 3 years. Police officers and FBI agents have the most updated and accurate information about these orders. The restrained person won't be able to get a gun or firearm and come close to you.
How To File a Temporary Restraining Order
If you have been the victim of harassment, physical abuse, or any form of threat, ask for legal help. The process for filing a temporary Cobb County restraining order generally includes these steps:
Document your abuse;
Gather legal evidence;
Request police reports;
Get the name of the witnesses;
Find a local court;
Ask for forms;
Complete the forms;
Sign the petitions;
File the petitions;
Schedule a hearing;
Serve notice on the abuser;
File your service of process;
Distribute copies of the restraining order;
Use the restraining order.
If the abuser has violated the restraining order, contact a police officer. Violating a restraining order is often charged as a felony in Georgia, and a conviction can result in up to 10 years in prison and a fine of up to $10,000.
Steps To File a Restraining Order Online
Complete the restraining order forms online, print them, and take them to a local police department.
Get Help From the National Domestic Violence Hotline: 1-800-799-7233
If you are in immediate danger, following the above steps isn't always safe or easy. The National Domestic Violence Hotline links you to the following resources in your community:
Domestic violence shelters;
Emergency shelters;
Legal help;
Social service programs.
How Old Do You Have To Be To File a Restraining Order?
If the victims are under 18 years of age and want to file a restraining order, a copy of the restraining order must be sent to at least one parent. Children who are 12 years old can file such a restraining order without the presence of a parent.
How Much Does It Cost To File a Restraining Order?
It is essential to know that restraining orders are not free, and their cost might differ from state to state. You may expect to spend anywhere between $100 to $400.
How Long Does It Take To File a Restraining Order?
Depending on how you file a restraining order, it usually takes up to three weeks if you go to a court hearing. On the other hand, an emergency protective court order can last seven calendar days.
How To File Emergency Restraining Order
An emergency restraining order is issued to protect a person from an ongoing form of abuse or harassment. You can get an EPO by contacting the police or asking a judge to issue such a restraining order.
Some counties allow the judges or the magistrates to grant and issue emergency restraining orders outside business hours.
Where To File Restraining Order
You can file your application by visiting the clerk of a court's office or an attorney. Generally, the victim files a restraining order in the county where one lives or where the abuse took place.
Process of Filing a Restraining Order Against Someone In Another State
When you and the defendant live in different states, the judge might not have the power to give restraining orders. However, there are some ways you could file a restraining order against someone in another state:
If the abuser regularly travels and visits your state;
If the abuse happened in your state;
If you fill out the petitions while the abuser is in your state.
How To Dismiss a Restraining Order If You Were The One To File
If you want to dismiss a restraining order, you have to go back to the court that initially issued your order and fills out a request to drop off your order.
How To File a Restraining Order For Harassment
A civil harassment restraining order is a court order that helps a person in cases such as stalking, harassment, domestic violence, or other threats of violence. You have to file a court form and tell the judge what you want and why.
For more legal advice on how to get a restraining order, call us at 770.293.8502 or email us at [email protected]. You can also browse our website for more information or to learn how to file a restraining order and explore our services.