Juvenile Defense Attorney in Marietta, GA
In Georgia, if your minor child has been arrested, they could face dire consequences if convicted. Reach out to a trusted juvenile defense attorney in Marietta GA for the legal advice and advocacy your family needs during this challenging time.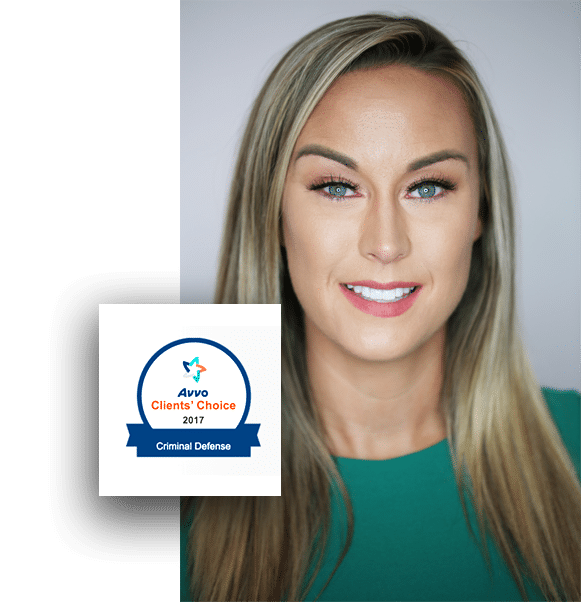 Why You Need the Top Juvenile Defense Attorney In Marietta, GA
Reformation, rehabilitation, and the future well-being of underaged citizens are the entire essence of juvenile Georgia law. Georgia law provides for the priority of applying the most lenient remedies and alternative measures in juvenile proceedings. In other words, this area of the law in Georgia is generally designed with the best interests of minors in mind. It urges courts to be 'lenient' towards accused children who are under the legal age.
Despite this, facing criminal charges in Marietta, GA, juvenile courts can be traumatic for under-aged children, and serious consequences can still arise from a juvenile criminal record.
Unfortunately, many parents in Georgia do not realize the seriousness of juvenile charges until it's too late. To protect their child's future, guardians should know that a conviction can result in negative lifelong consequences for their children.
Parents and guardians should take advantage of the leniency of the GA juvenile justice system by working with a legal professional who can advocate for the law to be fully and fairly applied in their child's case. If your child has been accused of a crime, contact an experienced juvenile defense attorney in Georgia as soon as possible.
The Waltman Firm: The Juvenile Defense Lawyer GA Families Trust
For the purpose of juvenile court jurisdiction, Georgia law defines a "child" as an individual who is under the age of 17. Remember, in Marietta, GA. Crimes are considered serious irrespective of the age of the accused person. The authorities can charge delinquent juveniles with misdemeanors and felonies depending on the severity of the crimes under investigation.
In theory, the purpose of the juvenile justice system is to rehabilitate juveniles who have made a mistake and committed juvenile crimes. Despite that, the system can be similar to the adult criminal justice system because juvenile courts' judges may increase punishment for teenagers charged with violating GA law.
Rather than speculate about the seriousness of the crime, speak with a Marietta juvenile lawyer immediately if your juvenile has been charged or arrested. Skilled GA juvenile law lawyers will help you understand every single detail of the case to help you build enough knowledge to get you started with your case. At The Waltman Firm, experienced criminal defense attorneys offer aggressive representation to juveniles and their families. No matter the situation, our experienced attorneys will fight to defend and protect your child's rights.
Should You Defend Yourself In A Juvenile Court in GA?
Under Georgia law, persons charged with criminal offenses can defend themselves. However, it is wiser and safer to have an experienced attorney working on your child's case. The quality of the representation can influence the outcome of the case as well as your child's future.
You particularly need the expertise of a lawyer if you or your child is facing the following serious charges:
Sex crimes.
Assault crimes.
Traffic violations.
Unlawful possession of firearms.
Theft.
Driving under the influence.
A good lawyer knows the law and understands how to use it to her advantage. he will guide you through every detail you need to know about your case, our case's related laws, and other important information to help you make better decisions. Working with an experienced criminal defense attorney will help you understand all you need to know about juvenile crime.
Your Right to a Juvenile Lawyer
The Supreme Court has upheld the right of every minor charged with a criminal offense not only to be notified of the charges against them but also the right to have access to an attorney. The right to a juvenile lawyer is a matter of justice and fundamental to the process of fair hearing in any juvenile proceedings.
In Georgia law, the court recognizes the critical role defense lawyers play in determining the outcome of juvenile proceedings. If the family cannot afford a private lawyer, the courts appoint attorneys to defend minors facing criminal charges. However, this should be a last resort, as public defenders often lack the experience, time, and resources to adequately defend accused minors.
Convicted minors can lose their freedoms and liberties. Therefore, minors deserve to have access to a criminal defense attorney to fight for them throughout the entire process. When you turn to The Waltman Firm, you will find exactly that.
The Role of Juvenile Defense Attorneys
Juvenile defense lawyers play very critical roles in delinquency proceedings. Some of these roles are obvious, but others are more subtle.
Listed below are the roles good juvenile defense attorneys can play in your case:
Defending the rights of juveniles.
Ensuring that child protective agencies follow due process.
Offering legal advice to the juvenile and their parents.
Ensuring that juveniles and their families are treated respectfully by the court.
Working to ensure that the juvenile system works accurately.
Preventing cases from going to trial when an out-of-court negotiation is accessible.
Securing the release of a juvenile from pre-adjudication detention.
Preventing juveniles from being tried as adults even when the delinquent minor has been accused of a serious crime.
Applying for a review of the child's case.
Characteristics of a Good Defense Lawyer For Juvenile Offenders
The field of juvenile law is one of the most specialized practice areas of criminal law. It requires an in-depth knowledge of the delinquency statutes.
Possession of general knowledge of criminal defense law is not enough to make one a suitable juvenile attorney. There are significant differences between the juvenile criminal law system and the adult criminal system.
Juvenile jurisprudence is a constantly evolving area of law. Legal professionals in this area work hard to stay informed of the latest developments.
Parents and guardians should choose to work with good defense lawyers who are:
Familiar with proceedings in a juvenile court.
Can explain difficult legal principles to their clients.
Knowledgeable in juvenile statutory and case laws.
Familiar with rehabilitative programs and services.
Gifted with the ability to provide legal services after disposition.
Cases Handled By A Defense Attorney In Juvenile Court
Defense attorneys handle different criminal cases that involve minors and juvenile law. Some of these cases include:
Abuse cases.

Traffic offenses.

Custody cases.

Child support cases.

Personal injury cases.

Drug abuse cases.

Dependency cases.
If you want more information on Marietta, GA, juvenile law, and crimes or about your pending juvenile criminal case in Marietta, GA, call our office lines or contact us today to schedule a consultation. Serious consequences can arise from juvenile crimes that end up in juvenile courts. For example, a child can obtain a criminal record, which can affect the child's future, their education opportunities, and even lead to jail time.
Don't allow a criminal trial or record in Marietta to ruin your child's future. Let us fight for your child's right to justice.
Juvenile Dependency And Criminal Defense Lawyer In Cobb County
Not all Marietta GA juvenile cases result from the child breaking the law. The juvenile court may also get involved if the parent is accused of harming their child.
Having a child taken away by the court is every parent's nightmare. No responsible parent will want to lose custody of a child because of an infraction.
Dependency proceedings can arise when reports of abuse of a minor are made to the police or child protective agencies.
During dependency proceedings, the juvenile court or judge will review and determine whether the prosecution proved the charges of abuse and neglect of a child. If the charges are proven, the juvenile court can order the removal of the victim from the abusive environment.
The following factors can constitute abusive behavior from an adult to a minor child:
Failure to provide necessities.
Sexual abuse.
Abandonment.
Physical abuse.
Emotional abuse.
Preventing children from going to school.
Exposing children to drugs and other harmful substances.
If you are going through dependency proceedings in Marietta or other cities in Cobb County, seek the expertise of Georgia juvenile attorneys for good representation. Be sure to choose lawyers who are well-versed in the practice of family law.
Don't hire a lawyer who doesn't understand juvenile law and its loopholes. Experienced juvenile lawyers know, for example, that parents and guardians have a constitutional right to homeschool and moderately discipline their children and how these rights apply.
If you want more information on dependency proceedings and your rights in raising your children, get in touch with an experienced juvenile lawyer today.
Choosing the Right Juvenile Criminal Defense Lawyer
How can you find the right juvenile lawyers or law firms to retain for your underage child who is facing criminal charges? And how do you avoid choosing the wrong attorney?
The following are some tips to look out for when choosing your juvenile defense lawyers:
Experience—The first thing to look out for is someone who has experience in handling juvenile cases. An attorney or law firm that has handled related cases in the past will have the necessary skills, resources, and experience to come up with an effective strategy.

High success rate—While experience is good, an attorney or law firm with a high success rate in juvenile cases is even better, and the two tend to go hand-in-hand.

Local knowledge—Lawyers with knowledge of the local juvenile court system will be excellent partners throughout the entire proceedings. If you're in Marietta, Georgia, you should hire a lawyer whose law firm is located in Marietta, GA, so you can easily access your lawyer whenever necessary.

Honesty—You need an attorney who will give you an honest assessment of your case, so you know what to expect from the onset.
The right attorney will, above all, help your delinquent juvenile to understand the consequences of criminal behavior and avoid repeating the offense in the future.
Juvenile Criminal Defense Lawyer Marietta GA
If you are looking for an experienced juvenile defense lawyer in Marietta, GA, then consult the Waltman law firm today. Our law firm takes an aggressive and proactive approach to protect our clients' rights.
The Waltman Firm, with its office at 55 Atlanta Street, Marietta, GA 30060, USA, has an excellent track record in juvenile law practice, especially with those charged with criminal offenses. We believe children under the legal age of majority deserve to get a fighting chance at reforming their lives. At every stage of the proceeding, we present the best advocacy that is in the best interest of our clients. You can email, call, or text us during normal business hours, and we'll immediately get back to you.