Kennesaw Municipal Court: What to Know Before You Go
The Kennesaw Municipal Court hears a variety of misdemeanor and traffic cases. Here's what to know before you go.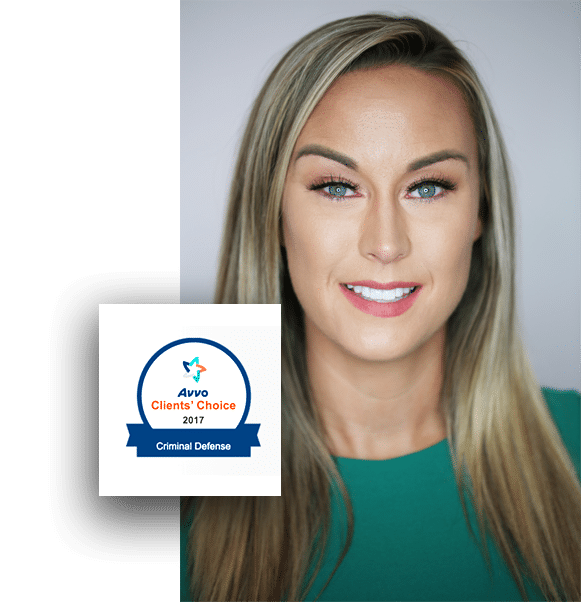 What to Expect at the Kennesaw Municipal Court
The Kennesaw Municipal Court is located in Cobb County, Georgia at 2529 J.O. Stephenson Avenue Kennesaw, GA 30144. The court staff asks that you use the door facing Watts Drive and only park in public lots or parking spaces as using business spaces will result in your vehicle being towed.
Kennesaw Municipal Court hears cases for some misdemeanors, traffic violations, shoplifting charges, marijuana possession charges, and charges for driving under the influence of drugs and/or alcohol (DUI). If you are facing charges for any of these crimes at the City of Kennesaw Municipal Court, having a skilled criminal defense attorney on your side is essential. As Cobb County's top-rated criminal defense team, The Waltman Firm is prepared to evaluate your case and guide you through each step of your proceedings. Contact us today to schedule a consultation or read on to learn more.
Kennesaw Municipal Court Services
The Kennesaw, GA Municipal Court is located in City Hall. The court not only hears the above-mentioned misdemeanor cases but also offers a range of services to the community. Most notably, if you or someone you know has been charged with a first-time misdemeanor offense like underage drinking, shoplifting, or marijuana possession, you may qualify to participate in the Kennesaw Municipal Diversion Program.
Benefits of the City of Kennesaw Municipal Court Diversion Program
If you are successful at completing the Diversion Program, your charges will be dismissed and your criminal record will be restricted. Your attorney will help you figure out if you are eligible and assist you when applying to the program.
Those charged with first-time offenses who are eligible and accepted into the program can begin working the program at any time, not just following the court date. Acting proactively can increase program success and help clean up your record.
While it depends on your diversion charge, you will typically need to complete twenty-four hours of community service and pay a fee for the program. If your eligible offense is drug or alcohol-related you will have to go to a drug and alcohol evaluation with a licensed, court-approved counselor. You will also be subject to random drug screens. If all criteria are met by your court date, you can pay on that day and only take one screen instead of participating over several months, which will save time and money.
Kennesaw Municipal Court Judge
The judges you may appear in front of are Hon. Joan Vaughn Bloom, Hon. Joel H. Siegel, or Hon. Philip P. Taylor, the Chief Judge. The role of the judge is to conduct the court proceedings according to the law. In most circumstances, this is the person who will be making a final decision on your case, so knowing what to expect when you appear before them and having a comprehensive plan in place to defend yourself against your charges is key when it comes to protecting your rights, freedom, and future.
If you have questions about your impending case, the City Solicitor will be available to answer any questions you may have before you appear before one of the three judges. However, it's important to note that the court cannot provide legal advice, so consulting an attorney when you have questions is always a good idea. At The Waltman Firm, we have extensive experience navigating the Kennesaw, GA Municipal Court, and we have what it takes to represent you. 
Kennesaw Municipal Court Hours
The Kennesaw Municipal Court hours are Monday-Friday from 7 a.m. through 5 p.m. You may call the office at 770-429-4531 to find out how much your bond is for your violation. Those with citations should allow four days from the time they receive it to process for any changes to the payment posting on the website. 
Court is held every Tuesday, beginning at 2:00 p.m. Spots in the courtroom fill up fast, though, and Judge Taylor will begin as early as 1:00 p.m. if the defendant is present and ready to appear. The public may begin coming in at 12:30 p.m. Each person is heard in order of arrival, so it pays to be prompt. This will also help ensure that you have a parking space that is available to the public.
Please note that no one will be available to answer the phone or in the office on Tuesdays, as court will be in session. You may choose to email the court with any questions at [email protected]. Leave a message and your call will be returned on Wednesday. Alternatively, if you have an urgent legal question, you can call The Waltman Firm at (770) 285-7422 at any time to book a consultation. Since we are open 24/7, we may be better able to assist you.
Preparing for Your Case at the Kennesaw Municipal Court GA
If you are wondering how to best prepare for your case and your hearing in front of the judge, our attorneys have put together the following tips:
At best, be as early as possible. At worst, be on time. Do not be late.
Follow all protocols. This means giving the court appropriate notice when filing paperwork. Follow the rules about mailing documents or handing them to the judge during your court appearance.
Be organized and prepare a notebook or file folder of copies of your documents. Make sure things stay organized. You will also want to make sure you take good, legible notes.
Bring three copies of every document – one for you, one for the judge, and one for the prosecutor. Your attorney will generally handle this task for you.
Confirm your witnesses will show up. Give them the address, directions, and tell them what door to go into. Also, make sure you are clear on what time they should arrive. Like many of the tips above, this can be taken care of by your attorney.
If your license is suspended, make sure someone else can transport you. Decide well in advance who will drive you and do not drive yourself.
If your contact information changes at all, promptly let the court know.
Keep the Clerk of Court's office updated on any pertinent information. When you call, you will need your name, case number, and the name of the opposite party. Never directly contact a judge.
How to Ensure a Successful Case at the Kennesaw Court
Above all else, the difference between winning and losing your case at the Kennesaw, GA Municipal Court could be in hiring a skilled, qualified criminal defense attorney. Some people may not take misdemeanor charges seriously, but they are a serious matter. Even a misdemeanor case can lead to jail time, expensive fines, and will remain on your previously clean record, and it deserves the strongest defense available to you.
An experienced criminal defense attorney who has worked on many cases will have the necessary knowledge surrounding the laws in the state of Georgia and can help you achieve the best possible outcome. They can be very helpful in and out of the courtroom because they can come up with a great defense strategy that could mean staying out of jail and protecting your reputation. 
As previously mentioned, your record may become tainted following a conviction. This may make it harder to get a job, a loan or housing as a misdemeanor will show up on a background check. An internet search will show any time you were arrested and reveal details of your court hearing. This is why it is so important to have the assistance of a criminal defense attorney so that a misdemeanor conviction does not damage your permanent record and your future. If you're ready to learn more about your rights and options, please contact The Waltman Firm today to get started.