Waltman Firm: Marietta Child Abuse Neglect Defense Lawyer
Need a Marietta child abuse neglect defense lawyer? Our experienced attorneys are here to protect your rights and defend your case. Contact us today.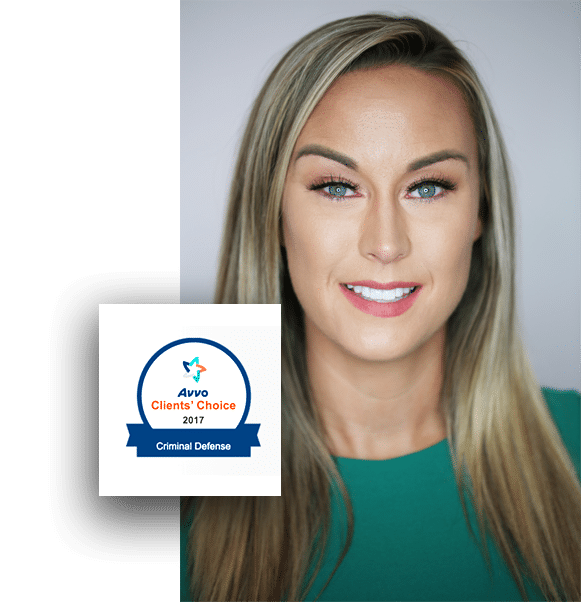 Marietta Child Abuse & Neglect Defense Attorney
Child abuse and neglect are behaviors that directly or indirectly interfere with a child's ability to learn, develop and blossom in a surrounding environment. An individual responsible for watching over the safety and well-being of a child is vulnerable to allegations of child abuse or neglect.
Child abuse and neglect charges are some of the most challenging cases. Thus, you'll require hiring compassionate, intelligent, strategic, skilled, and ethical child abuse lawyers to help you handle the legal lawsuit.
The Waltman Firm's child neglect attorneys offer nonjudgmental and compassionate representation and work tirelessly to achieve favorable outcomes. The law firm is renowned for handling complex child abuse cases. Let's learn how these experienced attorneys can help defend child abuse claims.
Georgia Law on Child Abuse and Neglect
Over the years, the federal government has passed strict child abuse laws. Georgia federal law classifies child abuse or neglect as physical abuse, sexual abuse, emotional abuse, or negligence.
Georgia law recognizes a child as someone below 17 years of age. Child abuse laws constitute severe consequences for charges. The law defines child abuse as:
Any physical harm or death a parent inflicts on a child using methods other than accidentally
A parent's mistreatment or exploitation of a child
Child sexual assault or exploitation
Forms of Child Abuse and Neglect Under Georgia Law
Several forms of child abuse and neglect include physical, emotional, and verbal abuse. Here are some common forms of child abuse and neglect:
Sexual Abuse
Sexual abuse refers to any means of exploiting a child for sexual gratification.
Sexual abuse offenses require experienced attorneys well-coupled to handle sexual assault & rape charges defense. Sexual abuse isn't limited to inappropriate sexual contact but can also entail the following:
Nude flagellation and indecent exposure
Sexual victimization
Child molestation
Distributing and creating child pornography
Forcing an underage to witness sexual activity
Misconduct like flashing individual genitals at a child
Sexual stimulation on children
Physical Injury and Contusions
Children benefit from maximum legal protection under the statute of limitations. Physical injuries are the most occurring forms of child abuse. All injuries inflicted on children are charged as felonies.
Serious injuries can lead to significant consequences. Intentional and non-accidental physical injuries are easy to prove in court; for instance, red marks from offensive touch are visible proof. Georgia's child abuse laws only apply if the child sustains serious injuries such as:
Scarring
Burns
Blemishes
Fractures
Endangerment and Neglect
Neglect and endangerment entail economic factors which make the cases entirely subjective. Child endangerment and neglect usually integrate reckless activities, which can lead to immediate harm.
Lack of adequate food, shelter, and clothing constitutes the highest percentage of mistreatment against children. Parental intent is an important consideration when dealing with such claims. Only some parents can afford three healthy meals daily; proving malicious intent can be challenging.
Medical neglect arises when caregivers fail to provide proper healthcare to a child who needs it. Children can suffer from severe illness or physical harm due to medical negligence.
Defendants who are accused of committing domestic violence crimes may feel helpless. Defense attorneys at The Waltman Firm law offices can help resolve child abuse and neglect cases following various strategies.
Lack of evidence is one of the most effective and common defenses against child abuse charges. Occasionally, false accusations are made, while others may result from accidents.
False allegations can harm innocent people, so the victim needs to provide credible evidence beyond any reasonable doubt. If there is insufficient credible evidence to support a lawsuit, a defendant may be morally guilty but not legally guilty.
A  juvenile defense attorney can raise defenses like reasonable discipline. It can be justified if the discipline is reasonable and does not harm the child.
Consent can be used as a defense though applicable in limited circumstances, such as if the victim and the perpetrator were underage siblings.
Reasons for Hiring a Child Abuse Neglect Defense Lawyer
Child abuse and neglect lawsuits are severe and complex; therefore, they can be challenging to handle alone. Attorneys at The Waltman Firm provide legal counsel on every aspect of child neglect allegations.
Marietta, GA, child abuse lawyers understand the seriousness of child abuse accusations and are committed to helping clients obtain prime justice outcomes on legal charges. Child abuse and neglect convictions can carry serious penalties, so working with a skilled defense lawyer is the best way to mitigate those penalties.
Having the right child abuse lawyer on your side can drastically improve the chances of obtaining an acquittal, getting charges dropped, or mitigating any adverse effects of child abuse charges.
You can better understand family law and prevailing charges by working closely with reputable child molestation defense attorneys. Defendants can be able to make better decisions regarding the proceedings.
Why Choose Child Abuse Attorneys at Waltman Firm?
As a child abuse or neglect defendant, you must contact a defense attorney immediately. The Waltman Firm offers legal services to clients around Georgia. You can trust us to provide legal representation in child abuse cases. Our lawyers have the skills and experience to assist you with a variety of child abuse defense strategies, such as:
Evaluating evidence and witness testimonies.

Cross-examining witnesses.

Drafting legal motions.

Negotiating plea bargains, if necessary.

Representing clients in court hearings.
We provide an initial free case evaluation and confidential legal advice on child abuse allegations. Our lawyers possess modern tools and extensive knowledge to help you fight the worst crimes accused against you. Contact us today and receive professional legal counsel from our skilled attorneys practicing law in Marietta, GA.
The Waltman law firm has experienced litigators who can assist clients facing domestic violence charges or felony cases such as child abuse or neglect. We are dedicated to protecting your rights and advocating for your best interests. Contact us today for a free case evaluation.
Frequently Asked Question
Is Child Abuse a Felony or a Misdemeanor?
In Georgia, child abuse and neglect are felony offenses punishable by up to 5 years in prison.
What Is Considered Child Neglect in Georgia?
Georgia law classifies neglect as the failure of a caregiver to deliver adequate supervision, clothing, housing, and feeding.
How Can I Find the Right Attorney in Georgia?
Choosing an attorney who fits your needs is crucial. Determine the area of law that relates to your case and schedule a consultation to gauge how comfortable you are with the attorney. Experienced attorneys can assist in defending and seeking civil damages in child abuse and neglect cases.