DUI or DWI are serious offenses, but a DUI defense lawyer can defend you and help to remedy the situation, no matter what the circumstances of your charges are.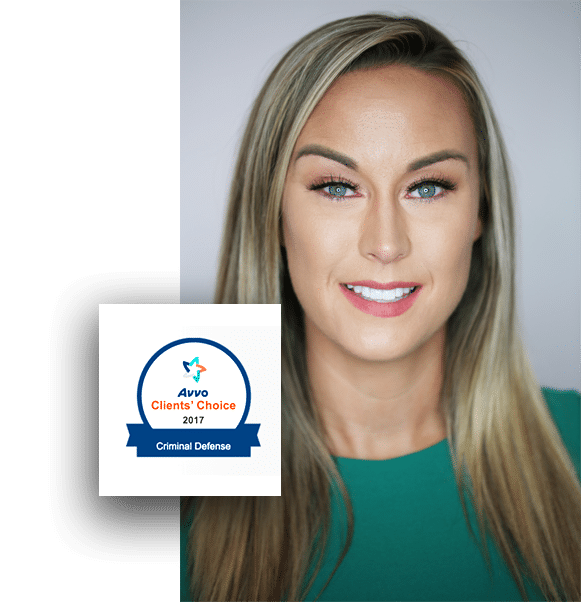 Working with Marietta DUI Lawyers
If you have been arrested for driving while under the influence in Georgia, you absolutely need a Marietta DUI lawyer. Although it may seem like a simple case, a DUI is an extremely technical criminal offense with severe consequences. It is not something to ignore or take lightly, and it requires an attorney with specific knowledge and experience to combat DUI charges effectively.
A knowledgeable and skilled Marietta DUI Lawyer will be up-to-date on the most recent modifications to drug and alcohol laws and the consequences of each. Since the charges for any criminal conviction depend upon various aspects, such as previous convictions or arrests, you should retain counsel from a DUI defense lawyer as soon as you are arrested.
Attorney Holly Waltman of The Waltman Firm offers skilled and knowledgeable counsel to help you assess your options. We have experienced Marietta DUI attorneys with remarkable experience in DUI arrest cases. Our experienced lawyers will help you with the DUI investigation and prepare a defense strategy to expunge your charges.
Feel free to give us a call on our official number or visit our law office for a free consultation. We will do a free case evaluation to let you assess your options.
Why You Should Hire Marietta DUI Lawyer
Even if you are a first-time offender, If you have committed a DUI offense, you may face severe penalties. This is why you need an experienced Marietta DUI Attorney who can represent your case in Marietta Municipal Court and help you expunge your DUI charges.
A DUI offense is not only about speeding or reckless driving; there are many other DUI cases that can lead you to penalties, such as 40 hours of community service, fines, drug counseling, and even TEN days in jail.
According to DUI Law, the severity of penalties can increase further in the second and third times. So, after DUI arrests, you won't be able to deal with everything all alone. A minor mistake in a DUI Trial can spoil your future as well. In this situation, an experienced DUI attorney will help you with a strong DUI defense strategy to defend your case in court.
The Waltman Firm has the best attorneys experienced in Georgia DUI Cases to help you assess your options. Give us a call to book a free consultation with our Marietta DUI attorneys.
When to Hire a DUI Lawyer in Marietta GA
A DUI charge does not only refer to driving after consuming alcohol. You may also require a DUI Defense Lawyer Marietta GA if you have been stopped while driving under the influence of any substance, including illegal drugs and non-prescription medications. We often are asked the question, "Can I be charged with DUI if I was taking my prescription as directed by my doctor?" and the answer is yes, if your driving is affected, you can be charged with DUI. What's even worse is, if you decline to take a chemical test, your driver's license will automatically be suspended for up to 12 months.
Marietta Municipal Court handles traffic offenses that occur within the city limits, including DUI. However, Marietta Municipal Court doesn't conduct jury trials. In some cases, a jury trial is a good option to avoid a DUI conviction. If you are willing to pursue that option, your case will be sent to Cobb County State Court. A DUI in Marietta can be considered as one of the most serious prosecuted cases. If you think you don't need Marietta DUI lawyers, know that an experienced DUI defense attorney can help you, even if you don't contest your case.
DUI attorneys usually start building their case by getting all the facts regarding a DUI arrest. That includes field sobriety test experts, the report of a police officer who conducted the test, 911 calls, surveillance videos, and other information they may consider relevant to build a strong defense for your DUI case.
How an Experienced Marietta DUI Lawyer Can Help You
 The right Marietta DUI attorney understands that laws are complex and ever-changing and that each case has its own nuances. But, there are commonalities in the process of handling a DUI charge.
If you have been arrested for DUI or driving while impaired, you must request a hearing with the Department of Driver Services (DDS) within ten business days to avoid having your driver's license automatically suspended if you have refused the state breath, blood, or bodily fluid test. The fee for reserving the hearing is $150. The penalty for failing to pay the DDS- Administrative License Hearing or ALS fee will result in the suspension of your driving privileges for up to 12 months.
DUI defense lawyers rarely recommend doing nothing regarding their driver's license suspension action. There is another possibility: you can waive your right to an administrative hearing in your Marietta DUI case and agree to have an ignition interlock device installed in your vehicle.
Holly Waltman of The Waltman Firm has represented people through DDS- ALS hearings and DUI cases countless times. Learn more about the right Marietta DUI Lawyer here, and don't hesitate to get representation in your case.
What Is a Cobb County DUI?
A DUI in this county occurs when your blood alcohol level is 0.08% or greater, just like a DUI in the rest of the state of Georgia. Depending on a roadside test or the detaining officer's observations, you may be deemed a "Less Safe" driver. A DUI occurs when your blood alcohol level is 0.04% or greater. For a first offense, you may receive any of, or a combination of, the following penalties.
Community service of no less than 40 hours
Completing a risk reduction driving course (at your own expense)
Pay for and attend an alcohol and drug evaluation
Attend a MADD course
Fine amounts of $300-$1000 plus local court costs
Jail time up to 12 months
Probation for up to 12 months per charge
A Suspension of your driving privileges for up to 12 months ( for DUI)
Since any time you receive a conviction for driving while intoxicated in GA, it affects your driving record. You should retain the services of a Marietta, Georgia, Criminal Defense Lawyer. A skilled counselor from a reputable law firm can advise you and help reduce the charges.
Hiring Cobb County DUI Lawyers for Multiple Offenses
Although hiring a DUI Defense Lawyer in Cobb County is always a wise choice, if you have already been convicted of one or more previous DUIs, it is imperative. With each DUI offense within a 10-year period, the charges and penalties increase.
A fourth arrest is charged as a felony with the following penalties:
Fine amounts of up to $5000
Jail time of up to five years
A suspension of your driving privileges
Felony status- revoking your right to vote, carry a firearm, etc.
For a comprehensive defense against these serious DUI charges, consult a Marietta Georgia Criminal Defense Lawyer. The Waltman Firm will defend you and get the reduction, dismissal, or outcome you deserve.
Cobb County State Court FAQS
The Cobb County DUI Court is a voluntary, treatment-based program for those who have been found guilty multiple times for driving under the influence of drugs or alcohol. The Drug Treatment Court program uses counseling, treatment, and advanced supervision to help people work through the issues that contributed to their repeated offenses and become more stable members of their communities. This Court program generally lasts between 12 and 24 months. And while this option often seems better than jail time, it is a very serious and tough course, and you should consult with an experienced attorney before making a decision to enroll in this DUI Court program.
To plan an effective defense strategy, you should retain a Marietta Georgia DUI Attorney with experience in multiple practice areas, including vehicular homicide, misdemeanors, and felonies, drug charges, as well as DUI in Georgia. This ensures that whatever your case may include, you will receive expert advocacy and representation.
How Long Does a DUI Stay on Your Record in Georgia?
If you have been convicted of drunk driving, you may wonder, "How long does a DUI stay on your record in Georgia?" Since a conviction of driving while impaired remains on your record for life, it is wise to retain legal counsel for even a first offense. It is noteworthy that a DUI charge in Marietta, Georgia is NOT eligible for the First Offenders Act or a nolo plea.
If you have received a prior drunk driving conviction within the past ten years, it is even more important to hire a Marietta, Georgia, Criminal Defense Lawyer if you are arrested for another offense. Your criminal history will be used to determine whether the DUI is a misdemeanor or a felony.
Is It Worth Getting A Lawyer For A DUI?
A DUI conviction isn't something that can be neglected. It is a serious crime with severe punishments that can greatly influence your whole life. If you have committed a DUI crime, it is best to consult with Marietta DUI lawyers to assess your options. An experienced attorney will not only help you get free from your charges but also help you expunge your criminal records for a worry-free future.
Do DUI Lawyers Take Payments?
Yes, DUI lawyers take payment for their work. Although, the price couldn't be firm for every client because the consequences and facts of cases vary. The Waltman Law Firm offers a free consultation and free case evaluation to all of its clients. So, if you are facing a Marietta DUI arrest, feel free to give us a call. Once we proceed, we will quote our price. We offer reasonable payment plans to all our clients and accept all major credit cards.
How Can DUI Lawyers Help You With Plea Deals?
If you can do anything to improve your case, the state is willing to reduce your sentence. It's common for plea deals during the first conviction, so your lawyer could suggest that you made a small mistake and that you don't have a second mistake when. In general, plea deals involve an indictment and consequences. In some circumstances, this may require a fine or community service. An experienced DUI attorney will meet with the prosecution to determine the best outcome. If you don't get a plea agreement from a DUI lawyer, he'll have to go to trial.
Can I Handle The License Suspension Hearing Myself In My Marietta DUI Case?
A DUI citation in Georgia is a very complicated question that even many law-non-lawyers do not understand. We strongly encourage you to contact a DUI defense attorney. Remember the suspension hearing will take place within 30 days of the arrest and must go through the Georgia Department of Driver Services. The facts about your case and previous criminal history make driving more complex for a driver to discuss here.
Hiring a Cobb County DUI Lawyer
There is a key reason why it is more important to retain the services of DUI lawyers in Georgia than it might be in other states. Most states will assign points to the license of a person found driving while intoxicated or under the influence. In Georgia, unless you request a hearing with the DDS within ten days, they will suspend your license instead if you have refused the state-administered test.
Although this rule is meant to protect pedestrians and other drivers, it does make life more challenging for those who are facing a DUI or DWI in GA.
An arrest for drunk driving is a significant offense that can have serious effects on your life. But don't worry– an experienced Marietta GA DUI defense attorney like Holly Waltman can begin mounting your defense today. Contact us to schedule a consultation.
Contact Our Skilled Marietta DUI Lawyer
If you have been charged for a Marietta DUI arrest and are looking for legal advice to assess your options, consult with our experienced DUI prosecutor, who is ready to help you out. Our DUI defense attorneys will assess your case, provide the best legal advice, and help you get free from the charges. To proceed with your case, call us or visit our law office to book a free consultation.