Understanding the Marietta Municipal Court System
The Marietta Municipal Court at 240 Lemon Street Marietta, GA 30060 is where local traffic violations, some misdemeanors, and other legal issues are handled.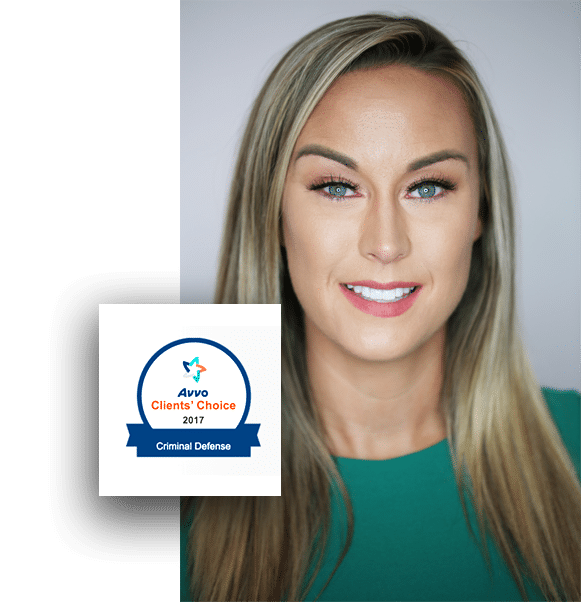 The Marietta Municipal Court System
People generally commit infractions close to home, and the main purpose of the Marietta Municipal Court is to efficiently manage issues that happen within city limits. The court is primarily limited in its jurisdiction to traffic offenses and misdemeanor offenses, as well as keeping records of those cases that have occurred within the Marietta city limits. 
These cases are overseen by judges, rather than juries, according to city policy, various state laws, and other court standards. The court often adjudicates infractions like parking tickets or minor criminal activities such as vandalism. Civil charges enforced by the local court – such as those for school bus stop arm and photo-enforced traffic signal infractions – are also handled here.
If you are facing your first court appearance, be prepared in advance. You do not want to find out the hard way that it is helpful to have representation in court. Even minor crimes can carry serious consequences, so your best choice is to obtain knowledgeable counsel. Since the potential repercussions may be costly, legal representation for Marietta Municipal Court can be considered a bargain. 
Any court situation is no laughing matter. A Court attorney like Holly Waltman of The Waltman Firm can provide experienced representation.
Dealing with the Marietta Municipal Court GA
The Marietta, Georgia Municipal Court's jurisdiction is restricted to misdemeanor criminal activities of shoplifting of $500 or less, ownership of cannabis (less than 1 oz), and traffic offenses like DUI or other traffic tickets.
The Marietta Municipal Court is under the authority of a full-time Judge, who commands all court decisions, a Court Administrator, full-time Court Clerks, and a Records Clerk.
The responsibilities of the court include the following:
Adjudicate cases 

Collect charges and fines

Conduct alcohol and drug tests and educational programs

Handling home arrest activities and social work

Implement judgments

Monitor parolees and probationers
The physical address of the Marietta Municipal Court is 240 Lemon Street, Marietta, GA 30060. Having a lawyer familiar with the Municipal Courthouse Marietta, GA like Holly Waltman can help you negotiate a situation where you feel you have done nothing wrong or would like to minimize the penalties that you have. Everyone makes mistakes, and everyone deserves a second chance.
A Trial in the Marietta GA Municipal Court
Every accused person in the Marietta GA Court system is permitted to request a trial; nevertheless, there are no jury trials in Municipal Court. All trials are attended to by a judge. Although knowledgeable, the judge can not work as a source of advice for the accused. Only Georgia criminal attorneys can supply defense advice and representation. 
The judge, however, will analyze the evidence to reach a judgment. Usually, the decision is generally pronounced on the day of trial, in some situations the judge may take matters under advisement to make the judgment at a later date. 
Sentences enforced by the court are restricted to fines of as much as $1,000 per offense and 12 months confined. Sentences for numerous offenses might run consecutively or serve probation.
One of the most common recurring offenses is driving while impaired. In many cases, a DUI lawyer can plan a strategy to reduce the charges or negotiate a lighter sentence in your case.
Understanding Marietta Municipal Court Public Access
The Marietta Municipal Court's public access policy is open. This means that the Clerk of the Court is open to the public. Their hours are 8:00 a.m. to 5:00 p.m., Monday through Friday. You may request copies of records or documents or conduct a records search.
To perform a Marietta GA court records search, It is the policy of the Municipal Court to provide info to you, your legal representative, interested people, or the general public.
The State of Georgia generally requires courts to maintain files associated with traffic and regional regulation offenses for six years. It is twenty years for the following:
Record retention begins upon the date of conviction. The Municipal Court files are destroyed after that time. If a criminal record is affecting your ability to get a job or otherwise negatively impacting your life, a criminal defense attorney with specialties in multiple practice areas may be able to get the records expunged for you. This would seal the files from public view and ideally open up more opportunities for you.
Navigating the Municipal Court of Marietta
Depending on the infraction, you may be able to pay your fines without attending the Municipal Court of Marietta GA, but if you choose to fight the charges, you need to appear a minimum of 10 minutes prior to your assigned court time. 
You should also:
Arrange for child care
Dress appropriately
Plan for your transportation ahead of time
Refrain from bringing food or drinks
Every accused person has the right to be represented by a legal representative in the Municipal Court. Although you can try to advocate for yourself, it is not the most effective option. A reputable counselor of a local law firm yields a more favorable outcome.
Retain a Lawyer for Municipal Court Marietta GA
A court-appointed public defender in the Municipal Court of Marietta, GA is not an automatic right, since cases like traffic tickets do not qualify for a public defender. For misdemeanor crimes, it may be an option for you. 
However, your best chance of success is often retaining a tough, creative attorney who has a history of getting the outcomes you are looking for. Set up a free consultation with The Waltman Firm to explore your options.
Getting a Trial in the Marietta GA Municipal Court
If you have been summoned to appear in Marietta Municipal Court, it is often appealing to go to court alone and just take care of business as quickly as possible. However, this can be a crucial error. 
Oftentimes, people do not consider how severe the repercussions of being condemned in a community matter can be. A Marietta Municipal Court offender might have to be remanded into custody, pay considerable fines, or lose their driver's license.
What To Expect When You Go To The Marietta Municipal Court
When you are required to make an appearance at the Marietta Municipal Court, you should expect the following:
Allow at least 4-5 hours for your hearing to take place. There will be many court appearances scheduled for each session. You will be called in the order set by the court.
Do not have a cellphone turned on in the courtroom.
Make sure that you wear appropriate clothing in the Municipal Court. Non-prescription sunglasses are not allowed. Head coverings are only allowed for religious purposes.
When the judge calls you before the Marietta Municipal Court, the charges against you will be read out loud, and you will be asked to enter a plea of guilty, not guilty, or no contest.
 If you would like legal representation for this hearing, which is strongly advised, you will ask the court at this time. When you ask for legal representation your court case will be rescheduled until you have spoken with your attorney.
You will return to the Municipal Court on your new scheduled date with your attorney to defend your case before the court.
For the best possible outcome, schedule an appointment with a Court Cobb County attorney that gets results by calling The Waltman Firm at (770) 235-1015 or scheduling an appointment here.