When Do You Need a Marietta Probation Termination Lawyer?
Probation Termination Lawyers at the Waltman Firm take a proactive and strategic approach to help you overcome violations and get your probation terminated.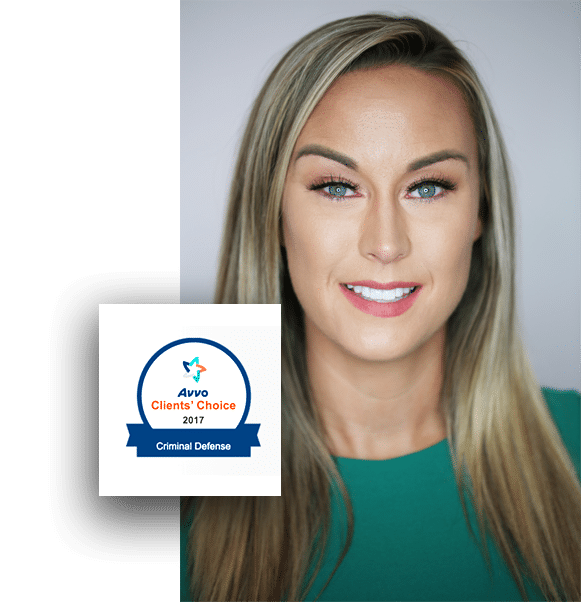 Supervised probation or parole is an alternative to a jail or prison term under the supervision of a parole or probation officer.
It is typically ordered when an individual has been convicted of a crime and sentenced to imprisonment, but the court has determined that the individual poses no threat to society if released.
However, there are conditions you must follow while on probation, or else you could end up serving a prison sentence after violating probation.
What Is Early Probation Termination?
The term "probation termination" is used when a probationer successfully completes the duration of their probation.
Early termination is a recent Georgia law aimed at freeing people with no previous felony convictions from the remainder of their probation sentences because they:
have not committed additional offenses
completed all damage restitution and fee payment
finished any required classes and community service
After successfully fulfilling three years of felony probation, persons are considered at a low-risk level to re-offend and are eligible for automatic early probation termination.
Contact a probation termination lawyer to determine if you are eligible to get probation.
What Are the Common Conditions of Probation?
Parole is restrictive, and as a result, probation violations can occur unintentionally to even the most responsible individuals.
In Marietta, GA, probation conditions are usually established by Georgia law or by the judge who sentenced you. The following are the general conditions:
avoiding injurious and vicious habits such as excessive alcohol or illegal drug use
undergoing random alcohol and drug tests
avoiding persons or places of disreputable or harmful character such as former convicts or other persons on parole
reporting to your probation officer as they instruct
allowing your probation officer into your residence
working at suitable employment if possible
staying within a specified location, such as within state lines
To qualify for early release, you need to ensure that you follow the conditions of the sentencing judge and do not violate probation.
If you are on probation for a felony offense in Marietta, GA, you might require the assistance of an experienced criminal defense attorney for formal legal advice.
What Are the Eligibility Requirements for Early Probation in Georgia?
In Georgia, any form of probation termination requires you to demonstrate responsibility on your part. You must prove that there no longer exists a valid reason for keeping you on parole.
The criteria below must be met for you to be eligible for probation termination:
no new arrests aside from non-serious traffic offenses
no probation revocation in the past 24 months
all restitution must be paid
You can still terminate your probation early even if you still owe fines and fees, but restitution must be paid.
Currently, the only offenses that qualify for early termination are drug charges, arson and property damage, burglary, and forgery.
How Do You Get an Early Probation Termination in Georgia?
If you meet the criteria for early probation termination, here's what to expect:
You must contact your probation officer and request early termination of probation.
The probation officer will request that the sentencing court terminate your probation.
Unless the prosecutor or the judge requests a hearing within 30 days, the court must order the probation to be terminated.
Hearings will be scheduled within 90 days if requested.
The judge will hear from you about why you should no longer be on probation during the hearing.
Suppose the prosecutor or the judge requests a hearing. In that case, it will still be the judge's decision whether to terminate your probation early.
This process is at the sentencing judge's discretion, so there are no guarantees that the request will be granted.
To determine whether to grant or deny a request for early termination, the judge will consider the severity of the criminal offense, the petitioner's criminal history, and any other special conditions or extenuating circumstances such as probation violations.
Probation cases can get complicated, and hiring a criminal defense lawyer could streamline the process.
What Is Your Probation Termination Date?
It depends on the sentence and severity of the crime you were convicted for and your probation length.
For example, the sentence for breaking drug possession laws would be different from a sentence for a violent crime like domestic assault.
If you are unsure about any law amendments since your conviction, consider contacting a criminal defense lawyer in Marietta, GA, for advice.
How Do You Terminate Probation Fast?
A probation sentence can be terminated early if the person has been a model citizen and followed all of the court's conditions. The crimes that you are convicted for dictate the terms of your probation.
For example:
For drunk driving or drug-related conviction, you may be required to complete alcohol treatment or a substance abuse program.
You might need to attend counseling sessions for a domestic violence conviction.
A property damage conviction may require you to participate in community service.
Why Should You Hire a Probation Termination Lawyer in Marietta, GA?
Having a knowledgeable criminal defense attorney representing you is imperative to receiving a favorable outcome in your case.
We have experience handling a variety of felonies and misdemeanors, including drug charges, arson and property damage, burglary, forgery, domestic violence, and juvenile criminal defense.
We serve clients in and around Metro Atlanta, including Cobb County, Bartow County, Cherokee County, Cobb County, Douglas County, Fulton County, and Paulding County.
At the Waltman Firm, we passionately fight for justice for all our clients.
What Is Probation Violation?
Violations of probation are offenses committed when you break the terms and conditions of probation.
A probation violation sentence may result in significant penalties, including:
revocation of probation
heavy fines
extended probation
jail or prison time
The punishment for probation violation usually depends on many factors. Among these are the nature and severity of the violation, whether you have any prior offenses, and whether other circumstances may lessen (or worsen) the severity of the situation.
If, for instance, you fail to meet with your probation officer or fail a drug test, the officer can obtain a warrant for your arrest. A probation court can allow you to remain free or decide that you be imprisoned.
Before probation can be revoked, you will have an opportunity to present your side of the case. A probation violation is not eligible for a jury trial.
You will need an experienced probation termination attorney to assist you in getting the best possible outcome.
Should You Hire a Marietta Probation Termination Attorney?
There are many reasons to hire a Marietta Probation Termination Attorney. Here are some of the most common reasons that people hire a Marietta Probation Termination Attorney:
They have been convicted of a crime and want their probation terminated.
They wish to terminate their probation early because they have completed all the requirements.
They want to file an appeal against their conviction.
They want to ask for a sentence modification.
A criminal defense attorney from a reputable law firm with extensive courtroom experience can help with your criminal case. Contact the Waltman Firm to schedule an initial consultation and discuss your legal issue.