Marietta Sexual Assault & Rape Charges Defense
Georgia has broad and confusing laws related to sex crimes like sexual assault, rape, and different forms of sexual deviancy.
If you're facing criminal charges for sex crimes in Georgia, it's essential to know what to expect and have a strong defense strategy.
The experienced attorneys at The Waltman Firm can help you do just that.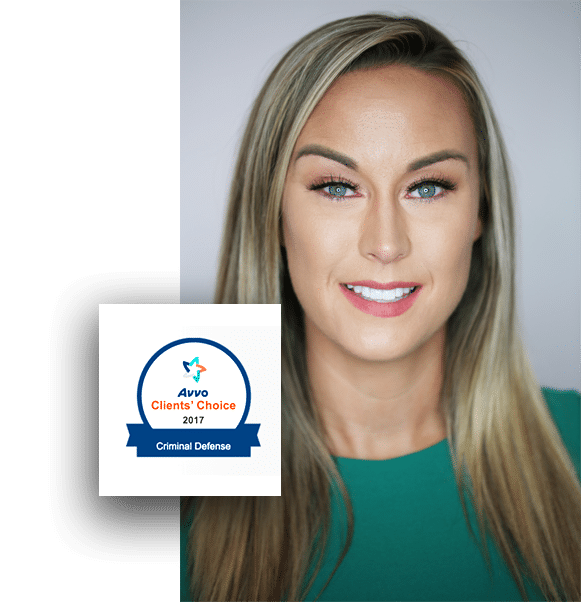 What Are Sexual Assault and Rape?
The state of Georgia has a unique sexual assault law. The law makes it illegal for anyone with supervisory or disciplinary authority over another person to have sexual contact with them—for example, teachers and students or therapists and their patients. Consent of the victim is not a defense in such cases.
Rape occurs when someone has carnal knowledge of or sexual intercourse with a female forcibly and against her will or with a female under the age of ten.
If you've been charged with sex crimes, contact a Marietta criminal defense attorney as soon as possible.
Consequences of Sexual Assault and Rape Charges
In Marietta, GA, a conviction for sexual assault has severe consequences. Depending on the circumstances of the case, a sexual assault conviction can result in a prison term of between 1 to 25 years, steep fines not exceeding $100,000, or both.
The punishments for rape are death, life imprisonment without parole, life imprisonment, or a split sentence of at least 25 years without parole followed by probation.
Both rape and sexual assault convictions carry life-long consequences like sex offender registration.
Finding a Relentless Sex Crimes Defense Attorney in Marrietta, Georgia
To find a lawyer who can help you fight sex crime charges, you need to:
Do Your Research
Many lawyers claim to specialize in criminal defense. Still, it is up to you to do your due diligence and determine which ones know what they're doing. But if you are in Marietta or anywhere else in Cobb County, worry not because you have The Waltman Firm at your disposal.
Find Someone With a Good Reputation
When choosing counsel to defend you for something as serious and sensitive as a sex crime, pick one who has a good reputation both within the legal community and beyond.
Check the Reviews
Lastly, read testimonials from former clients on sites like Yelp! or Avvo (specifically designed for legal professionals).
Why Should I Hire a Marietta Criminal Defense Lawyer for Sex Crime Charges?
If you've been accused of committing a sex crime, you should hire a criminal defense lawyer with experience in this field from The Waltman Firm. We know the laws and the intricacies of defending people accused of sex crimes.
We will keep you updated every step of the way and make sure that you are comfortable with our next move.
Areas of Specialization of the Waltman Law Firm
The Waltman Firm handles many sex crime cases in Marietta, GA. Our practice areas include:
Child molestation
Child sexual abuse
Child pornography
Aggravated sodomy
Internet sex crimes (internet solicitation, sexting)
Prostitution and solicitation of prostitution
Rape and statutory rape
Sexual battery/assault
Sexual exploitation of children
Call 770-919-9525 to set up a consultation.
When Should I Hire a Sexual Assault & Rape Defense Lawyer?
Regardless of your case's circumstances, you must seek legal counsel as soon as possible. Preferably, contact us shortly after you are contacted by law enforcement, arrested, or detained on sex crime charges.
How to Protect Yourself When You Are Arrested for Sex Crimes
While every case is different, defendants in sex crime cases can take steps to improve their chances of achieving a favorable outcome. If you are arrested for a sex crime in Marietta, GA, here's what you need to know:
Do not speak until you have spoken with your lawyer.
Hire an experienced criminal lawyer as soon as possible.
Gather evidence that supports your innocence.
Speak with witnesses who can attest to your innocence.
Present any alibi evidence available.
How Much Does a Sexual Assault & Rape Charge Defense Attorney Cost?
Sexual assault defense attorneys work on an hourly rate, ranging between $250 and $500 per hour. Many attorneys don't charge by the hour because they don't want their clients to worry about the financial aspect of their case.
Instead, they may accept a flat fee or retainer, which means they receive payment upfront and repay their client any remaining funds at the end of the case.
At the same time, they concentrate on providing exceptional legal representation.
The cost of hiring a lawyer depends on the complexity of your case. For instance, if multiple witnesses saw you commit the crime, it will be harder for your lawyer to defend you than if there are no witnesses.
Other factors that affect the cost of hiring a criminal defense lawyer include the following:
Attorney's reputation: Attorneys with more experience typically charge more than newly licensed attorneys. For example, a top-rated, experienced lawyer may charge $1,000 per hour in a major city. In contrast, a newly licensed attorney in the same city may charge only $250 per hour.
Type of case: A criminal defense lawyer who specializes in defending people accused of sexual assault may charge more than one who does not have much experience in this field.
Geographical location: Lawyers in major cities like New York or Los Angeles typically charge more than those in smaller towns.
If you can't afford to hire an attorney, you may qualify for a court-appointed lawyer who will represent you free of charge or at a reduced rate. Contact your local court to see if you are eligible.
Contact The Waltman Firm today to find out how much we will charge to represent you and what your options are.
Conclusion
Sexual assault and rape are serious crimes with severe penalties, so it's essential to choose an attorney who has the experience and knowledge to defend you effectively. By doing your research and checking reviews, you can ensure that you make the best decision for your case.
Contact The Waltman Firm today. Call us on 770-919-9525 or visit our website.