Misdemeanor Lawyer in Marietta GA
If you are facing criminal charges, a reputable misdemeanor lawyer in Marietta, GA can help protect your rights, freedom, and future.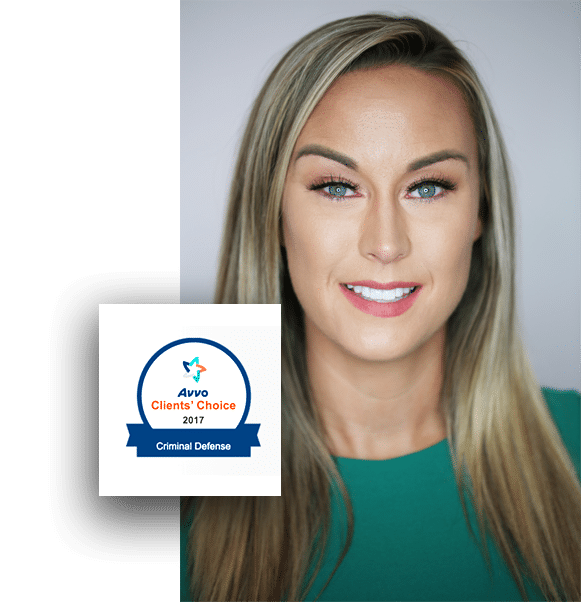 What Is a Misdemeanor Charge?
A misdemeanor charge is one of three classifications of crimes in the state of Georgia. These acts are considered more serious than infractions but are penalized less harshly than felonies. Regardless, misdemeanors must be staunchly defended.
Infractions are petty violations, usually punishable by fines. The most common types of infractions are traffic offenses. Although they will go on an individual's record, infractions will probably not affect their professional or personal life. In some cases, going before the judge to fight infractions can be a good idea.
While infractions are considered minor offenses, misdemeanors are more serious offenses that can result in harsh penalties and even jail time if convicted. In addition, penalties for some misdemeanors can also include community service. Crimes that are considered misdemeanors include, for example, DUI, reckless driving, assault, shoplifting, and possession of less than one ounce of marijuana.
The most severe offenses are felonies, which usually involve serious physical harm or threat to the victim, although these offenses also include fraud schemes and white-collar crimes. As misdemeanors, felony convictions may also result in jail time, from one year to life in prison without parole, depending on the circumstances of the crime.
Even though some misdemeanor charges do not sound so serious as felony charges, some misdemeanors can be elevated to felonies if an individual is a second-time offender. If you are facing misdemeanor charges in Georgia, you need an experienced criminal defense attorney who can defend your rights and provide the best legal representation. The Waltman Firm can offer the legal advice, advocacy, and representation you need.
Types of Misdemeanor Charges
There are two primary types of misdemeanor charges in Georgia: misdemeanors and misdemeanors of a high and aggravated nature. A number of crimes can be charged as misdemeanors, but common charges in Georgia include assault & battery, weapons charges, disorderly conduct, reckless driving, shoplifting, trespassing, DUI, and violating probation.
Federal Misdemeanors
Other misdemeanors may be classified as federal misdemeanors. You may be charged with a federal misdemeanor when you commit either a state misdemeanor on federal property or a general federal offense. No matter what type of misdemeanor charges you're facing, you shouldn't fight them alone. Skilled criminal defense lawyers can explore your options and craft a strategic defense against criminal charges. Our Cobb County criminal law office has what it takes to defend you.
How to Get Out of a Misdemeanor
Despite common belief, a misdemeanor is far from minor — in fact, a conviction could mean the loss of your freedom for up to one year, a fine of up to $1,000, and a permanent criminal record. The only way to get out of a misdemeanor or mitigate the potential impacts of a conviction is to hire a skilled Marietta criminal defense attorney as soon as you learn of your charges.
At The Waltman Firm, we represent clients facing serious misdemeanor and felony charges, including DUIs, sex offenses, drug charges, and vehicular homicide. With additional experience in practice areas such as personal injury, our law firm is committed to fighting for justice and our client's rights.
Marietta criminal defense attorney Holly Waltman possesses several years of experience offering personalized and aggressive legal representation to clients in Cobb County and the greater Atlanta area. She is committed to finding a solution that provides the best possible defense that can help you get your life back on track.
We understand that people can sometimes find themselves in challenging situations. But, no one should fight misdemeanor charges alone. It is essential to consult a criminal defense lawyer in Marietta, Georgia, like Holly Waltman, who will give their best to win your case. Call for a free consultation, and let us help you.
Misdemeanor Lawyer Holly Waltman Can Protect Your Rights
When you hire a misdemeanor attorney Holly Waltman to represent you, she will guide you through each step of your case. Applying her extensive knowledge and experience, she may be able to have your charges dropped, negotiate a favorable plea deal, or represent you in court to protect your rights and freedom. Our aim is to ensure that your charges are dismissed, dropped, or reduced to the fullest possible extent.
Contact a Trusted Marietta Misdemeanor Attorney
With so much at stake, having a strong defense in your favor is essential. With The Waltman Firm on your side, you can rest assured that your future lies in good hands. If you're ready to begin aggressively fighting your misdemeanor charges, please contact us today to schedule a free consultation.