What to Know When Choosing a Parole Lawyer in Georgia
 Contact our firm if you're looking for a lawyer to represent you in your parole proceedings. We have experience with these cases and can help guide you.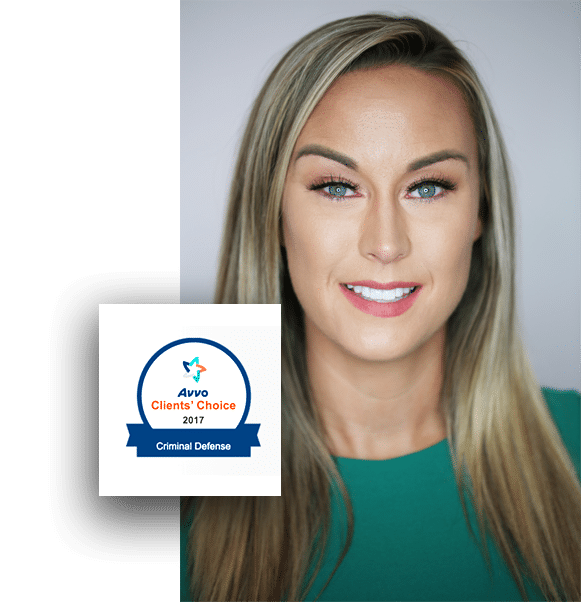 A parole lawyer in Georgia is a legal professional who offers legal services while helping candidates through the review process of parole. Parole lawyers help imprisoned people to be released on parole by representing them before the Board of Pardons and Paroles.
In Georgia, a person convicted of a crime may be eligible for parole at some point during their sentence. During parole, a prison inmate is let out of prison on the condition that they meet specific conditions. If a parolee does not follow the rules, they risk being returned to prison.
A criminal defense attorney from a reputable law firm in Georgia can help people who have been convicted to apply for parole or make sure that the application is successful.
For more information, review this Guide On Cobb County Probation or contact The Waltman Firm for a consultation.
When Do You Need a Georgia Parole Attorney?
Parole and probation lawyers can help you understand the parole process and offer high-quality legal representation. In Georgia, an attorney with practice areas that include dealing with pardons and paroles can be of assistance. They represent clients before the Georgia State Board of Pardons and Paroles when seeking a release from incarceration on probation or parole. Regarding an individual's release from incarceration, the Board has the authority to take the following actions:
In Atlanta, attorneys from a well-established law office can provide advice and advocacy.
The Georgia Board of Pardons and Paroles is the only entity with the authority to grant parole in Georgia. The Board consists of five members, two of whom are appointed by the governor and three appointed by the General Assembly for six-year terms. A majority vote is required for granting or denying any request for release from incarceration.
The Board has exclusive jurisdiction to grant parole to inmates sentenced to life imprisonment without parole. It also has exclusive jurisdiction over inmates serving a sentence for a crime with a maximum sentence of life imprisonment if such a person serves a term for more than one year, but not more than 20 years.
The Board also hears executive clemency requests from people convicted and sentenced under Georgia law. The Board meets monthly and considers requests for release from incarceration submitted 30 days before each meeting date.
Rules of Parole in Georgia
The rules of parole in Georgia are stringent. They are meant to protect the public and ensure that the parolee does not violate any of the terms of their parole agreement.
The rules of parole for people who have been convicted of a felony in Georgia are as follows:
The person must be released from prison on or after July 1, 1995, and have served at least ten years of their sentence.
The person must be over 18, or if under 18, they must have been sentenced for a crime other than murder or rape before turning 18.
The person's conviction cannot be for an offense punishable by death or life without parole.
The person must not have committed any crimes while they were on probation.
A skilled legal representative can represent you as you work through the parole process.
What Parole Conditions Have to Be Met?
If an inmate is granted a release by the Parole Board, they have to abide conditions and terms of probation imposed by the sentencing court. For example, standard conditions include working, agreeing to be tested for drugs, and attending classes or counseling if that is a required condition.
Abiding by Georgia state laws, remaining in Georgia, and paying any court-ordered fees, restitution, and child support are also conditions that apply to parolees. Also, parolees are not allowed to use or possess a firearm or other deadly weapon.
Since an inmate will not have a chance to talk before the Parole Board, it's crucial that their story is told in writing. That is why choosing a criminal defense attorney who has the adequate legal expertise to ensure that occurs is important.
How Often Can You Request Parole in Georgia?
Generally, parole-eligible inmates automatically qualify for parole after serving a third of their prison sentence, regardless of whether they appealed or took any legal action. However, few are released before their eligibility date.
If you were given a life sentence with no possibility of parole, there is no chance for parole. In this sentence, a convicted defendant will remain in prison for life without any possibility of conditional release before completing this prison term.
Additionally, prisoners serving non-life sentences for serious violent felonies such as rape, aggravated child molestation, aggravated sexual battery, armed robbery, or kidnapping are ineligible for parole.
Why a Georgia Parole Lawyer Is Essential
A Georgia parole lawyer is a significant part of the criminal justice system. They ensure that people who have served their sentences are released after completing them and that their sentences are not extended. They also ensure that the person is not imprisoned for any longer than they should be.
The job of a Georgia parole lawyer is to represent and advocate for their client before the Georgia State Board of Pardons and Paroles, which is a group of people who decide whether or not to release prisoners who have served their prison sentence.
How Can a Georgia Parole Lawyer Help?
A Georgia parole lawyer can help with the following:
Reviewing the case and determining whether the individual is eligible for parole or supervised release.
Providing legal representation at a parole hearing, if needed.
Helping with other aspects of the process, such as petitioning for clemency or commutation of sentence.
This Guide to Georgia Drug Trafficking Laws provides additional information.
Georgia Parole Lawyer at Your Service
Whether you are facing criminal charges or have been convicted of a crime, hiring a qualified parole lawyer in Georgia is recommended to protect your rights and future.
A parole lawyer can help you understand how parole works, what type of programs you can participate in for early release and how to make your parole hearing go as smoothly as possible.
Furthermore, a parole attorney can help you understand the sentence you might receive if you plead guilty or are found guilty at trial. Contact us now!