Personal Injury Attorney Marietta GA
As the personal injury attorney Marietta, GA trusts, Holly Waltman of The Waltman Firm can help you obtain the compensation you deserve if you've been injured due to someone else's negligence.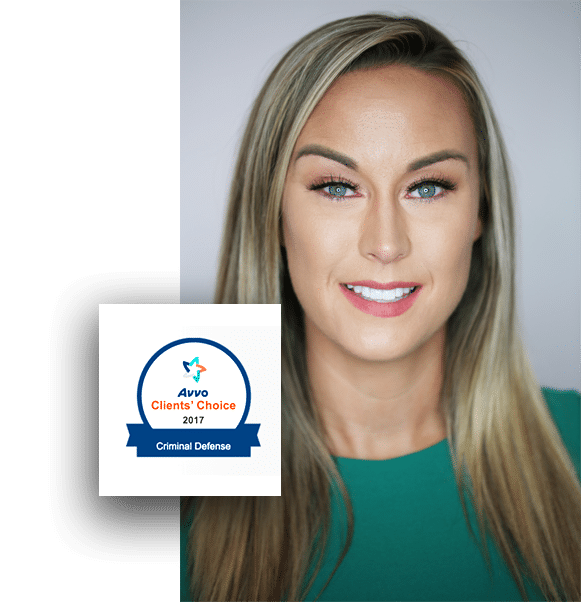 Looking for a Personal Injury Attorney in Marietta Georgia?
Personal injury laws are the collection of laws surrounding the liability of negligent parties following injuries and accidents that cause mental, emotional, or physical harm to a victim.
If you have been harmed by someone else's negligence in a car accident, premises liability case, or other negligent incident and your medical bills and lost wages are accumulating while you are off work, it's in your best interest to hire a skillful attorney in Marietta, Georgia and file a personal injury claim against the responsible party and their insurance company.
At The Waltman Firm, personal injury is one of our core practice areas, and we have what it takes to expertly handle your claim. With the help of our attorneys, you can receive the compensation you deserve and get back to enjoying life.
When to Hire a Marietta Personal Injury Attorney
Before you file a claim, you should know what personal injury is. According to U.S. law, there are three types of harm that can be done: personal, property, and reputational.
Typical personal injury cases begin when individuals suffer harm, whether physical or emotional, and another person or entity is to blame. Sometimes, the harm is caused because the other party was reckless, or they acted maliciously.
Lawsuits over personal injury occur because one of the following three things happen after an accident:
Bodily harm
Emotional distress
Pain and suffering
Before you can pursue legal action against the person responsible for your injury, you will have to seek medical attention. Without documented medical attention, it will be virtually impossible to pursue any sort of legal recourse. Failure to seek medical attention will make your claims seem less serious when presented in court.
Your lawyer will need to review your medical claims and any other reports pertaining to your suit. For instance, if you were in a car accident, your lawyer will need to review the police report to find out how everything was documented and who was at fault. It is crucial that you realize that your attorney is your partner in this suit, and he or she wants to get you every dollar you're entitled to.
No matter what type of injuries you've sustained due to your accident, The Waltman Firm is on your side. As top-rated Cobb County personal injury attorneys serving Marietta, Metro Atlanta, and beyond, we're dedicated to representing clients who've been injured in an accident in Georgia.
A Marietta Personal Injury Lawyer Can Help Maximize Your Compensation
The concept of bodily harm is fairly easy to understand. For example, if you suffered an injury to your shoulder during an auto accident where the driver was acting recklessly, you would expect to be compensated and have your medical bills paid. All of this is so the injured party can go back to living as normally as possible.
Pain and suffering are not as straightforward. A lawyer may encourage an injured client to work with a counselor so they can document that they no longer enjoy the activities they used to and how they feel daily.
It is more difficult to prove emotional distress, whether it was negligent or intentional. The injuries resulting from this can be threats of bodily harm or defamation.
In some states, people who were not directly injured may be able to claim emotional distress or pain and suffering. For example, if a person's spouse sustained serious injuries or passed away due to the accident, the uninjured spouse could be eligible for compensation because they can no longer have a meaningful relationship or the same companionship as a direct result of the accident.
At The Waltman Firm, we have years of experience calculating past, present, and future expenses in personal injury cases, and we'll work diligently to help you obtain the maximum compensation for your losses. Our personal injury law experience also includes wrongful death litigation, and we're prepared to seek favorable results following the tragic death or incapacitation of your loved one.
Establish Liability with the Help of Our Personal Injury Attorneys
Once your attorney has gathered all the pertinent information, he or she will officially file the suit. There are several factors that will dictate when your suit is actually heard in court, ranging from state laws to cases on the court's docket. But the filing of the suit sets the clock in motion on recovering the damages you are owed.
The party being sued is the one who had a duty of care. This duty can be grocery stores ensuring that shoppers do not slip and fall on wet floors or drivers ensuring that they are operating their vehicle safely to prevent car accidents or truck accidents. Another example is doctors who perform their trade while adhering to the Hippocratic Oath or manufacturers who make sure they are selling a safe product.
As your Marietta personal injury lawyers, we'll investigate every detail of your case to establish this duty of care and prove that it was violated by those responsible for your injuries.
Begin Working With a Personal Injury Lawyer Marietta GA Today
There is a misconception that all personal injury claims lead to exhausting court trials or lawsuits, but approximately 95% of all claims are settled out of court.
Once the suit is filed, the legal representation of the other side will contact your attorney to try to work out some sort of negotiation. There will be offers made from each side, and if an adequate settlement is offered, your case may be handled before the court date.
When you consult The Waltman Firm about your Georgia personal injury case, we'll do everything in our power to negotiate a fair settlement outside of court with the responsible party's insurance companies, but we're prepared to go to trial if necessary.
If there is no settlement reached out of court, your case will go to trial. Depending on the circumstances surrounding your personal injury case, the trial can last one day or multiple weeks. Your attorney will present the findings of your case to a judge or jury in a way that shows that you are the victim, and thus are owed monetary compensation.
See Why We're One of the Top Marietta Law Firms
If you believe you may have grounds to file a claim for an injury, an experienced attorney at our law firm wants to hear your story. Remember to keep good records and document each day following the accident so you can build a case and ensure your claim is handled properly.
Using the facts at hand, our personal injury lawyers will establish a strong argument in your favor, standing by your side every step of the way.
Contact us today to schedule a consultation, where our attorneys will inform you of your rights, guide you through your options, and begin taking immediate action against those responsible for your injuries.