How Can a Marietta GA Post-Conviction Attorney Help After a Guilty Verdict?
The Marietta Municipal Court at 240 Lemon Street Marietta, GA 30060 is where local traffic violations, some misdemeanors, and other legal issues are handled.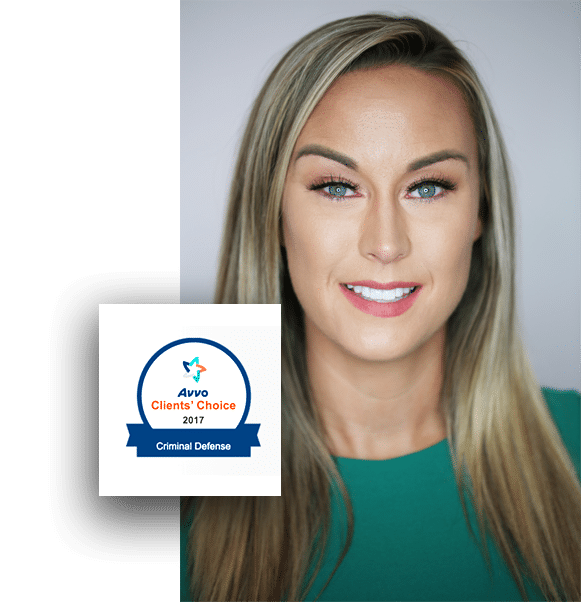 If you believe you or a loved one has been unjustly convicted of a crime, you may have options. Find out if relief is available to you with the help of an experienced Marietta GA post-conviction attorney at The Waltman Firm today.
Experienced Post-Conviction Lawyers in Georgia
Even if an individual is convicted of a crime, that doesn't mean that the criminal case is over for good. The defendant doesn't have to give up fighting and agree to spend time in prison. In fact, many defendants have the opportunity to apply for post-conviction relief.
Post-conviction relief proceedings consist of different actions that can be taken to appeal the sentencing or the verdict, get an early release, or even remove the record from public view.
Although people think that justice will prevail in the end, that is not always the case. Sometimes judges make bad decisions, the state attorneys withhold exculpatory evidence, or the defendant gets poor legal advice from inexperienced attorneys. Whatever happened, there is a way to keep fighting even though you've already gotten a guilty verdict.
Obtaining Relief After Sentencing Errors With the Help of a Post-Conviction Relief Attorney
The U.S. legal system admits that mistakes can occur, and innocent people can be unfairly convicted of a crime. An appeals court can examine numerous elements of trial court procedures to figure out if any legal mistakes were made, whether pre-trial motions were taken, or what happened throughout the trial.
In an appeal, your attorney will search for errors that would validate reversing the trial court's findings or having your case remanded back to the trial court for more procedures. In an appeal, the new evidence doesn't have to be provided. Instead, your attorney will provide spoken or written briefs detailing the errors made at your trial to the appellate court. Lawyers of the opposite side might counter these arguments.
When to Seek a Post-Conviction Relief
Errors that might result in a reversal or remanding your case back to the lower court for more action can consist of an insufficient or inexperienced representation of your trial legal representative at the time as well as unjust actions by the prosecution.
In addition, how the trial judge dealt with pre-trial motions, errors by the judge relating to permitted evidence, or sentencing mistakes can also be the potential grounds that may be enough to seek post-conviction relief. In addition to improper exclusion or admission of evidence, other legal areas for challenging a conviction include lack of evidence that supports a guilty verdict, improper jury instructions, prosecutorial misconduct, or even jury misconduct.
The number of previous convictions for a specific crime can affect the penalties. So, if you are facing a misdemeanor conviction in Atlanta but feel you are not guilty of the crime, it's a good idea to ask for help from a team of trusted Georgia post-conviction lawyers.
Although a skilled misdemeanor lawyer may help during the trial, they may also be able to help after by seeking some kind of post-conviction relief, whether in a direct appeal or by getting a sentence reduction. The Waltman Firm is committed to fighting for justice and our client's rights. The law firm's founding attorney, Holly Waltman, works diligently to find a solution that offers the best possible future for her clients.
Best Post-Conviction Attorneys Explain the Appellate Process and Habeas Corpus
Post-conviction proceedings can include different actions, including:
Appeals
Habeas Corpus
Hearings to modify the sentencing
Expungement
When making an appeal, a defense attorney who has the skills to handle a post-conviction relief typically asks the higher court to amend the legal errors the lower court has made. The idea is to get a different court to look at the whole proceeding and see if an error was made that would require a reverse or remand the case for additional proceedings. This legal process is sometimes called a direct appeal.
So, if the County Court is prosecuting the case, an appeal would move the case in question to the Georgia Supreme Court or the Georgia Court of Appeals. But, if the federal court is prosecuting the case, the case may end up before the United States Supreme Court after the appeal.
Remember, no matter what type of crime you are charged with or convicted of, a felony is always a serious matter. A felony conviction can leave you with far-reaching consequences that will impact you well after you have completed your sentence. To prevent putting your entire future on the line, consulting an experienced felony lawyer in Georgia is essential.
Holly Waltman's passion for litigation is evident in her proven track record of success. She is licensed to practice law in all 159 counties of Georgia on both the State and Superior Court levels and sworn into the Court of Appeals. If you believe you were wrongly convicted, she can explain necessary motions, including new trial motions and other steps you can take in your appellate case.
How to Get a Good Post-Conviction Relief Lawyer in Georgia
If the appeals process has started, but the Georgia Court of Appeals doesn't grant a new trial, then post-conviction clients and their attorneys can file a Habeas corpus petition.
The Habeas corpus petition challenges the legality of the individual's confinement. For example, if an individual has been confined and denied release after a direct appeal, a Habeas corpus petition can be submitted to the court. In addition, this petition can also be filed in case there is a denial of bond or when requesting the overturn of an invalid sentence.
However, bear in mind it only applies to those who have been held in custody and based on different factors that determine a violation of their Constitutional rights. These actions can include, for example, illegal search and seizure, incompetent legal counsel, or a lack of evidence.
Habeas corpus petitions can be filed at state and federal courts. That is the reason why it's essential to work with a lawyer who is experienced with post-conviction relief actions and has enough knowledge to navigate through these complicated post-conviction relief procedures.
However, although Habeas corpus can be filed in state or federal court, typically, all other state post-conviction remedies have to be exhausted first. Suppose an individual was convicted of a crime in Georgia State Court, and the conviction is affirmed on a post-conviction appeal. In that case, they could file a Habeas corpus proceeding, arguing the court misapplied federal constitutional legal rules. If relief is denied, the individual in question would have a tough chance for a federal post-conviction proceeding.
An Atlanta post-conviction relief attorney could tell you more about available post-conviction motions after criminal convictions.
Qualities of Qualified Post-Conviction Attorneys to Hire
The convicted defendant also has the right to request a modification of their sentence. Sentence modifications are different from the appeals process.
Sentence modification starts when a defense counsel makes a motion to the trial court to reduce a sentence. But, in case of federal sentence modification, criminal defense lawyers may petition the district court to reduce the prison sentence if there are compelling reasons. However, not everyone is eligible for a reduced sentence, and the whole process depends on the facts of the crime committed as well as on the criminal history of the convicted individual.
It is necessary that the sentence modification motion is based on clear, newly discovered evidence that the court needs to review. New evidence also has to be relevant to the case and the sentence. In case the judge accepts newly discovered evidence and rules in favor, the court can reduce the sentence, modify it, or grant alternative sentencing.
Post-conviction relief actions can also include expungement or record restrictions. In this case, access to an individual's criminal record is restricted from the general public, but it can stay available to the criminal justice system and law enforcement. But, not every case is eligible for record restriction; the case needs to be reviewed by your lawyer so he or she can determine eligibility.
For example, a conviction for a felony involving certain sex crimes, murder, rape, and armed robbery can't be expunged. The same goes for misdemeanor crime convictions involving sex crimes against minors and certain DUI cases.
Where to Get a Good Post-Conviction Lawyer
Post-conviction proceedings almost always follow an appeal when attorneys and criminal defendants try to establish whether an error has been made during the trial or direct appeal.
However, sometimes the post-conviction matter focuses on whether the client's first lawyer did their job right during the original trial. Criminal defense attorneys sometimes tell their clients to enter a guilty plea, but they fail to explain how the verdict will affect their lives. That is just an example that may result in the client claiming that the attorney provided ineffective assistance of counsel.
Proving that the defendant obtained ineffective assistance of counsel is a way for convicted individuals to start a post-conviction action. But, in order to prove ineffective assistance of counsel claim, the defendant has to prove that their trial counsel was not effective and below an objective standard. In addition, it needs to be shown that the result would have been different if there wasn't for the counsel's unprofessional mistakes.
Although it is one of the most common ways those who have been convicted of a crime use to seek relief, it is rarely granted and hard to prove. It's not enough to say that a previous attorney had pressured the defendant to enter a guilty plea; it has to be proven that their performance was so severely deficient that it had deprived the defendant of having a fair trial.
Criminal appeals and post-conviction cases require a Marietta GA attorney who has significant experience with this area of the law. When facing criminal charges, your choice of a lawyer can significantly affect your case's outcome.
Georgia Post-Conviction Laws and Post-Conviction Proceedings
In addition to the Motion for post-conviction relief due to legal errors during the trial and the Motion based on ineffective counsel, there is another motion in the State of Georgia that can be filed due to newly discovered evidence.
Wrongly convicted individuals in Georgia can seek to overturn their sentence, judgment, or trial. When post-conviction relief is achieved, there are many benefits for wrongly convicted individuals beyond their restored freedom that can improve the quality of their life.
Sometimes, the criminal defendant may accept a plea agreement that includes a provision that forbids them to appeal their case. Even if that is the case, there still may be a way to appeal the case. Making a mistake during a criminal law procedure can change the lives of those involved.
If you have been wrongly charged or even convicted of a crime such as domestic violence, and you want to fight it, you have to carefully consider your options and consult a knowledgeable domestic violence lawyer immediately. Seeking relief in criminal cases can be time-consuming, and available time may be very limited for some post-conviction relief options. You have to act at once in order to achieve a favorable result.
Contact The Waltman Firm today at 770.235.1015, schedule a consultation with our Marietta GA post-conviction relief attorney, and find out if you may be eligible for post-conviction relief.