Your Guide to The Court System in Forsyth County
Hiring a law firm like The Waltman Firm that understands the court system in Forsyth County could help if you have a lawsuit on your hands. Call us for legal representation.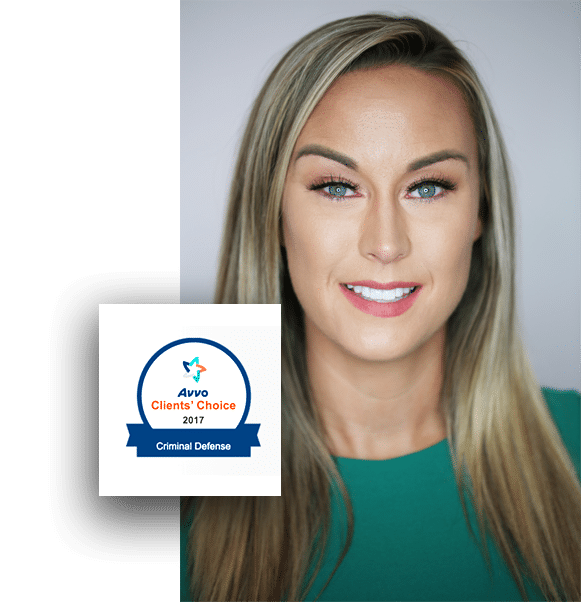 The Forsyth County Court System in Georgia
Located in the Northeast corner of Georgia, Forsyth County is a suburban and exurban county within the Atlanta Metropolitan Area. Forsyth County is part of the Superior Court Ninth District's Bell-Forsyth Judicial Circuit. Bell-Forsyth Circuit serves more than 227,000 residents across 247 square miles. Forsyth County residents have access to the following courts:
Superior Court
Probate Court
Juvenile Court
Magistrate Court
Municipal Court
State Court
Courts can seem intimidating and confusing to newcomers and first-timers. At The Waltman Firm, the courts are our backyard, and we spend much time in court. You may need to attend court for any number of reasons.
Here is a brief overview of the court system in Forsyth. Let's examine each court one by one.
The Superior Court
The Superior Court is a broad-jurisdiction trial court with exclusive authority over criminal trials. They also have exclusive jurisdiction over divorce, equity, and property title matters. Additionally, the Superior Court hears appeals from subordinate courts.
The courthouse address is 101 East Courthouse Square, Cumming, GA 30040. The primary contact number is 770.781.2120.
State Court
The State Court is a trial court of limited jurisdiction. The court has jurisdiction over all criminal offenses, including traffic violations. The State Court may also convene hearings for and issue search and arrest warrants and preliminary hearings.
In addition, the court may hear civil cases, regardless of the amount claimed, unless the Superior Court has exclusive jurisdiction.
The courthouse address is 101 East Courthouse Square, Cumming, GA 30040.
The primary contact number is 770.781.2120.
Juvenile Court
The Juvenile Court handles cases of children in need who are accused of being delinquents, abused, or neglected. Furthermore, the Court is responsible for children without a parent or guardian and unruly juveniles and truants, runaways, or minor traffic infractions.
Juvenile courts also handle cases regarding consent to marriage, service in the military, and emancipation.
The juvenile court has concurrent jurisdiction over probate courts in matters of permanent guardianship and legitimation concerning minors.
Juvenile Court is located at 875 Lanier 400 Parkway, Cumming, GA 30040. The telephone number is 770.781.3099.
The Magistrate Court
A magistrate court can issue warrants, hear minor criminal offenses and civil claims up to $15,000 in value.
Magistrates hold preliminary hearings in criminal matters; they issue search warrants and arrest warrants to law enforcement. A magistrate may grant bail when setting bail is not entirely in the jurisdiction of another court.
The magistrate court is the court of first resort in many civil cases, including ordinance violations, possessions, landlord-tenant issues, and bad checks.
The Forsyth County Magistrate Court is located at 1090 Tribble Gap Rd., Cumming. The phone number is 770.781.2211.
Probate Court
The Probate Court has exclusive, original jurisdiction over the following:
Wills
Estate management
Appointing guardians for minors and incompetent individuals
Appointing conservators for minors and incapable persons
The Court also handles marriage licenses, gun applications, birth and death certificates, and passport applications.
Forsyth County Probate Court appeals are no longer heard in Superior Court. All appeals are heard before the Georgia Supreme Court or the Georgia Court of Appeals.
The Forsyth County Probate Court is at 100 West Courthouse Square, Suite 008, Cumming, GA. The phone number is 770.781.2140.
Municipal Court in Forsyth
The Cumming Municipal Court deals with traffic violations that occur within the city's boundaries, violations of municipal ordinances, and certain misdemeanor offenses. The Court also hears misdemeanor cases of shoplifting, criminal trespass, and marijuana possession.
It can be found at 301 Veterans Memorial Blvd, Cumming, GA 30040, and can be contacted at 770.781.2002.
The Court Administration supports the Superior, State, and Juvenile Courts of the Bell-Forsyth Judicial Circuit by providing administrative support services.
Court Administration functions in an administrative capacity rather than a judicial capacity. It is responsible for the following:
Administration
Planning and research
Personnel management
Budget and financial management
Fiscal control and analysis
Liaison with other branches and agencies of government
Other administrative functions
Every court has a clerk who receives, maintains, and processes all court documents. Additionally, court clerks collect and disburse all court fees, penalties, and expenses, making court records available to the public.
Some of the other responsibilities include, but are not limited to:
Protecting and permanently preserving citizens' liens and property deeds
Managing county trials and grand juries. This includes summoning jurors for jury service.
Providing administrative support and oversight to the county board of tax equalization; 
Appointing notaries public
Registering trade names
Issuing subpoenas for court appearances
It is important to note that their responsibilities vary depending on the court's jurisdiction. The Waltman Firm has significant experience in all of these courts. If you need assistance with a criminal case, including a DUI court case, we are here for you.
The Waltman Firm in Forsyth
The Waltman Firm understands the court system in Forsyth County. We can assist you if you have been charged in a criminal case or have a personal injury claim. 
Since we are locally based, we have built good, mutually respectful relationships with the courts and the people working there.
We have you covered if you're searching for a skilled first-offense attorney or need help understanding the municipal court system. Contact us today for legal representation in Forsyth County.