What Is the Sex Offender Registry?
What is the sex offender registry? The Waltman Firm provides this helpful guide. What is it, and what do you need to know about it? Call us for more information!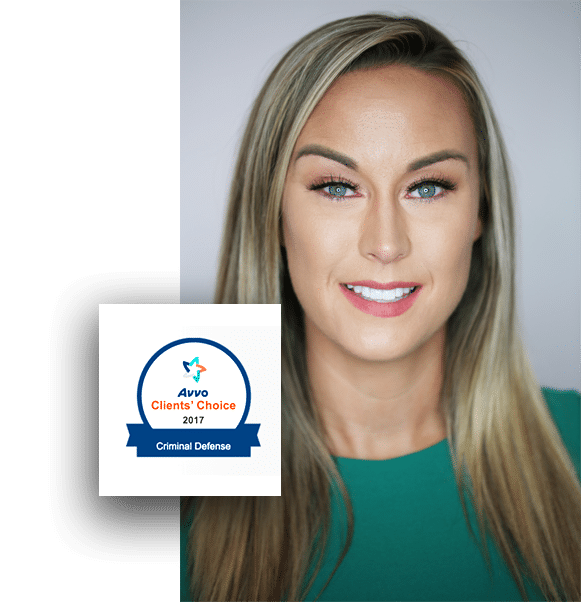 What Is a Sex Offender and a Sex Offender Registry?
Being charged or convicted of certain sex crimes can be frightening. Individuals convicted of a sex crime against a minor or convicted of any dangerous sexual offense are considered sex offenders in Georgia. The most significant consequence of a sex crime is registration as a sex offender.
Different states, including Georgia, have a system designed to allow governments to keep track of sex offenders and their activities.
According to Georgia law, some offenders can be removed from the sex offender registry after 10 years, but in other cases, they can remain there for life.
Even though states have their own sex offender registry websites, there is also a National Sex Offender Public Website (NSOPW), which is coordinated by the Department of Justice. Anyone can search their database for possible sex offenders in their area.
Sex offenses are unlike other crimes, where you can start over after serving time in jail or prison. In most cases, when you register as a sex offender, you are forever branded one. Individuals who register as sex offenders may have difficulty finding employment and housing, as well as be viewed as a threat to children and adults.
That's why having an attorney who is skilled with sexual assault & rape charges defense can be crucial.
Who Has to Register as a Sex Offender?
All fifty states require individuals convicted of certain sex crimes to register. Those convicted of a dangerous sex crime or a sex offense against a minor on or after July 1, 1996, are required to register as sex offenders under Georgia law (O.C.G.A. §42-1-12).
In addition, those previously convicted of a sex offense and released from prison or placed on parole, probation, or on supervised release on or after July 1, 1996, also have to register.
Sex crimes that require convicted individuals to register as offenders typically include statutory rape, rape, aggravated sodomy, aggravated sexual battery, child molestation, sexual exploitation of a child, enticing a child or minor, as well as possessing or manufacturing child pornography.
Nonresidents who moved to Georgia from another state must register if they were convicted of these sex crimes in the state they previously lived in. Similarly, residents of Georgia must also register as sex offenders if they were convicted of designated sex crimes in another state.
What Happens If a Sex Offender Doesn't Register?
Any sex offender required to register under Georgia state law, who fails to do so, fails to provide accurate information, or fails to update their information regularly can be found guilty of a felony punishable by one to 30 years of imprisonment.
Failure to register is also a federal offense. Although the system for enforcing registration is not perfect, if an unregistered sex offender happens to be convicted of a new violent crime, their sentence can be increased by up to 30 years.
What Is the Procedure for the Registration of Convicted Sex Offenders?
Convicted sex offenders who are required to register have to provide the required registration information to the appropriate local law enforcement agency before being released from prison or placed on supervised release, probation, or parole.
The offender is required to register in person with the sheriff's office of the county within 72 hours after their release or entry into Georgia. If the offender is homeless, they must provide information about the location where they sleep.
Sex offenders must regularly renew their registration information and get fingerprinted and photographed. Any change in their information has to be reported. If a change of address occurs, it has to be reported within 72 hours before the move. In case the county has changed, the sheriffs of both counties – the county where the offender was previously registered and the sheriff of the county where he would be moving – have to be notified.
What Information About the Offenders Are Provided to the Public?
The public sex offender registry information typically includes the offender's physical appearance, address, and criminal history. The offender details page also can indicate their status, such as whether they are incarcerated or out of state and if their current whereabouts are known or unknown.
Offenders' physical characteristics, such as marks, tattoos, or scares, can also be included, as well as their vehicle and employment information. However, this information mustn't be used to harass the offender at their reported address, unlawfully injure, or commit a crime against them.
Can You Get Off the Sex Offender Registry in Georgia?
Sexual offenders generally remain on the sex offender registries for life unless removed. However, removal from the registry requires meeting the criteria and petitioning the court.
Firstly, the sex offender must complete their sentence, including required prison time, parole, probation, and supervision. If ten years have passed since completion and the offender has been designated as low risk by the Sex Offender Registration and Review Board (SORRB), they may be eligible to seek removal.
However, there are additional requirements the offender has to meet to be eligible for removal. For example, there must be no prior convictions for sex crimes, allegations of crimes against minors, or allegations of other sexual misconduct against the offender. Also, criteria require that the victim didn't suffer severe physical harm during the offense, that the victim wasn't restrained or transported from one place to another during the crime, and that a deadly weapon wasn't used.
Those who meet these requirements and are eligible for removal can then petition a hearing in the county's Superior Court, where the individual was convicted.
How Can The Waltman Firm Help With Sex Offender Registration?
Sex-related felonies are not eligible for expungement in Georgia. Additionally, Georgian law prohibits those convicted of sexual offenses from taking part in the first offender program. under the Georgia First Offenders Act.
As soon as an individual is labeled a sex offender, their name and criminal history are made public. They will be required to report their whereabouts to authorities for the rest of their life.
Sex crime charges are fundamentally different from other types of criminal charges. Even if the charges are not proven, they can result in a stigma that will follow you for the rest of your life.
Although there isn't much that can be done after a conviction, avoiding the harsh legal penalties that often follow a sex offense conviction may be achieved. In this situation, contacting a criminal defense lawyer as soon as possible may be in your best interest. It would be best if you considered an attorney and a law firm that handle these types of cases regularly, like The Waltman Firm. Call us today at 404-965-0194, so we can discuss your case.