Criminal Defense Lawyer Canton GA
Looking for a reputable and experienced criminal defense lawyer in Canton, GA? The Waltman Firm has a proven track record of success in criminal cases. Call us today.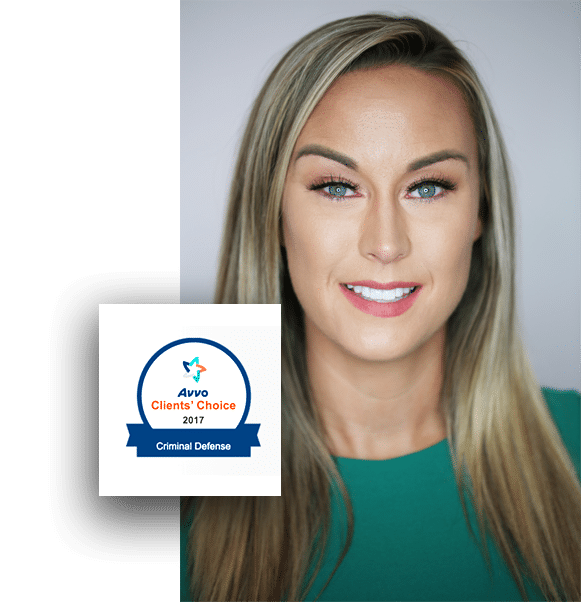 The Waltman Firm – Your Criminal Defense Attorney in Canton
Are you or a loved one facing criminal charges in Canton, GA? We know how you feel. Going through the criminal process be overwhelming and scary, but you don't have to do it alone. 
An experienced criminal defense lawyer can assist you from the investigation up to the trial. They can give you the legal representation you need to fight the charges, prove your innocence, or appeal court orders.
Criminal defense attorneys defend people who are facing misdemeanor or felony charges. They will give you legal advice, protect your rights before and after arrest, gather evidence and interview witnesses, negotiate plea deals with the prosecutor's office, and defend you in court.
No matter the crime you are accused of, an experienced criminal defense attorney will boost your chances of walking out or getting reduced charges.
Don't hesitate to contact our skilled and respected defense attorneys if you are facing criminal charges. A conviction can have dire effects on your life, career, and reputation. Let us help you! 
Criminal Misdemeanors and Felonies in GA
Punishments generally include up to $1000 in fines, up to 12 months of imprisonment, or both for misdemeanors. Examples of misdemeanors in Georgia include:
DUI offenses
Simple possession
Probation violations
Simple assault and battery
For felonies, penalties range from at least one year to life imprisonment or death and possible fines. Crimes prosecuted as felonies in Georgia include:
Murder
Aggravated assault and battery
Possession with intent
Robbery and armed robbery
Child molestation
Being charged with child molestation is particularly frightening. Our molestation defense attorney may be able to build a robust defense for you.
The Georgia Criminal Process
The criminal justice system comprises Georgia's law enforcement, courts, and corrections. When you are suspected and charged with a crime, you will have to deal with these resourceful institutions, which can be intimidating.
It's crucial to contact a criminal defense attorney as soon as the police contact you for an interview. Having a lawyer beside you from the beginning of the criminal process can make a huge difference. Our highly experienced, diligent, and committed defense attorneys can level the playing field between you and the state.
The criminal process in Georgia goes as follows:
Criminal investigation
Criminal investigations are conducted by the police or another law enforcement agency and generally include interviewing suspects. During the interview, the officers must read your Miranda rights, including your right to stay silent and request an attorney. It is always a good idea to ask for a lawyer because, in the investigation room, no one is your ally. Having a lawyer present during the interview will protect your rights and prevent foul play by the officers.
Arrest
The officers may arrest you if they have reasonable doubt that you committed the crime. Usually, they will have to obtain an arrest warrant to do that.
Pre-trial and trial hearings
Once charged, you have a choice to represent yourself, get a public defender appointed for you, or appoint your own lawyer.
Representing yourself is never a good idea!
You have a right to adequate legal representation. Even if you are innocent, facing criminal charges is daunting, and defending against them is challenging.
Experienced criminal defense lawyers can challenge the prosecution's evidence, file motions to suppress or limit evidence, and create doubt in their story. Just enough doubt can weaken the prosecution's case and lower the chances of a guilty verdict.
Your defense lawyer can also negotiate a plea bargain with the prosecution to get you the best possible deal.
Appeal
If you are convicted, it's not the end of the road. You can appeal the court's decision, in which case legal representation is even more critical. However, you are at a distinct disadvantage. The chances of a successful appeal are lower than your chance of being found not guilty in the initial trial. At this point, hiring an attorney may be more important than ever.
Appointing a lawyer may be difficult, but choosing the right one for your case is the real ordeal. When choosing a criminal defense lawyer, it's important to look for a law firm that is familiar with Georgia laws, such as the Waltman Firm.
Why Choose The Waltman Firm?
Criminal defense attorneys are not all the same. Holy Waltman has handled thousands of cases both as a prosecutor and defense attorney. Her experience in representing both sides makes her a one-of-a-kind, versatile litigator.
The Waltman Firm is a reputable, skilled criminal defense law firm serving Canton, GA. We are aggressive and proactive in defending our client's rights, freedom, and future. We are available around the clock, no matter what stage of the criminal justice process you are in. We are a full-service defense firm with experience handling criminal investigations, trials, and appeals.
Our multi-award-winning law firm boosts statewide connections and a tenacious trial lawyer who has formerly served the state as a prosecutor. No matter how severe your charge is, we can help you!
Our successful track record and reputation are witness to the excellent client-attorney relationship we foster and reflect the utmost dedication to fighting for the rights of the accused.
Contact us as soon as possible if you are facing a criminal charge. We know how that can flip your life in an instant. Our highly skilled legal staff is ready to provide you with unwavering support and ferocious defense.
How the Waltman Firm Can Help
Holly Waltman from the Waltman Firm is a bold and respected criminal defense lawyer who handles a variety of criminal cases. We generally represent clients facing serious criminal charges, such as drug offenses, domestic violence, and DUIs. 
We also have a background in personal injury cases, and we are dedicated to fighting for the rights of those hurt due to someone else's negligence.
The areas of criminal law in which we have an established and successful track record include the following:
Felonies

Domestic Violence

Drug Offenses

DUI

Misdemeanors

Juvenile Offenses

Protective Orders

Personal Injury Claims

First Time Offenses
No matter how small or big the charges against you, the Waltman Firm will stand by your side and defend your freedom and constitutional rights.