Criminal Lawyer Cumming GA
Need a criminal lawyer in Cumming GA? The Waltman Firm has got your back. We are prepared to offer you bold legal representation. Call us today.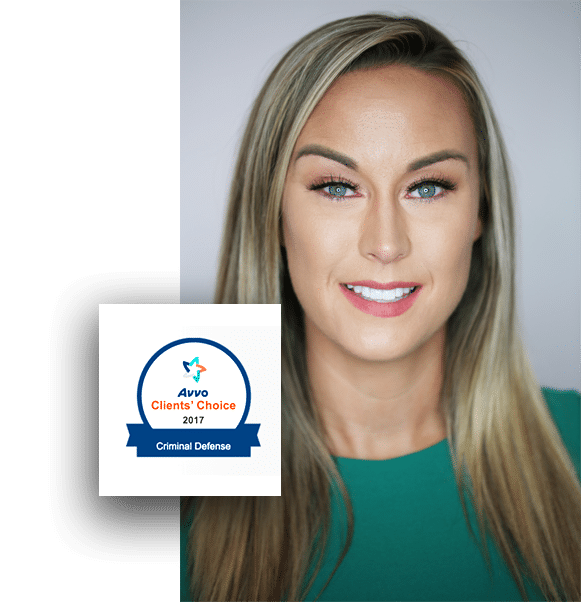 Criminal Law Attorney in Cumming, Forsyth County
Being accused of a crime is scary, and you should never face it alone. Criminal defense attorneys in Cumming, Georgia can help you during this challenging time.
You are innocent until proven guilty and deserve adequate legal representation. Criminal defense lawyer Holly Waltman from the Waltman Firm strongly believes in constitutional rights and will make sure yours are protected throughout the criminal process.
Criminal charges can lead to severe penalties and jail time, so never opt for self-representation. You will need the knowledge and skills of an experienced criminal defense attorney to receive a favorable outcome. 
Are you or a family member facing criminal charges in Cumming, GA? Our bold, diligent, and highly skilled criminal defense lawyers are on your side.
How Can a Criminal Defense Attorney Help You?
The Georgia criminal justice system is complex and involves several stages. At any point, you could unintentionally incriminate yourself or commit offenses, which can only worsen your situation. Moreover, your rights may be violated without your knowledge. It's never safe to go through it alone.
Here's how a criminal defense attorney from the Waltman Firm can help you:
If you are suspected of committing a crime, your criminal defense attorney can give the proper counsel on when you should talk to the police and what you should say. Your lawyer may advise you to remain silent to protect yourself and your rights. If the police request a pre-arrest interview, your lawyer can represent you and be there with you. Remember that no one but your lawyer is your ally in an investigation room.
If the police charge you with a criminal offense, your criminal defense lawyer will investigate the circumstances of the arrest and assess its validity. If the police had no probable cause to arrest you or obtained evidence illegally, they can use this to your advantage. They can also review the evidence against you and review police reports, witness statements, and any other relevant documents.
A criminal defense lawyer can convince the court judge to set bail for your release and start an investigation to build your defense. They will prepare you for what's to come.
Criminal lawyers are invaluable during criminal trials. They will represent you most favorably, defend you, cross-examine witnesses, and present proof of your innocence or argue for less severe charges.
In some cases, negotiating a plea bargain with the prosecution may be your best option. A good criminal defense attorney can secure the best plea deal for you.
If you are found guilty, your defense attorney can advocate for a fair and just sentence during sentencing or argue for alternatives such as probation or rehabilitation programs.
A criminal defense attorney can also appeal the court's decision to get a higher court to review your case and possibly award a retrial or reverse the verdict.
Our law office has a proven track record of successfuly handling criminal cases, from misdemeanors to serious felonies. Some of the cases we handle include:
DUI
In Georgia, driving under the influence (DUI) is defined as operating a vehicle with a blood alcohol level of .08% or higher.
For a first offense, the penalties include:
Mandatory community service of at least 40 hours
Completion of a risk reduction driving course at your own expense
Attendance at an alcohol and drug evaluation
Participation in a Mothers Against Drunk Driving (MADD) course
Fines ranging from $300 to $1000, along with local court costs
Potential jail time of up to 12 months, probation for up to 12 months per charge
A driver's license suspension for up to 12 months
A first-time DUI charge can't be expunged from your record. It's crucial to consider this, even if you are falsely charged. A DUI criminal lawyer may be able to dismiss your charges.
Domestic Violence
Domestic violence charges, such as assault, battery, protective order violation, and stalking, are serious and can lead to up to 20 years in prison.
A first criminal conviction for domestic violence can result in a fine of up to $1,000. It can also result in imprisonment for up to 12 months. However, fines can go up to $5,000 if the offense is considered a high and aggravated misdemeanor.
Other penalties, such as restitution and loss of child custody rights, may be imposed.
Drug Offenses
The Georgia Controlled Substances Act prohibits the possession of addictive or dangerous substances. Crimes involving substances in Schedule I, such as LSD and heroin, are the most severe.
Drug offenses include possession, possession with intent, distribution, manufacture, conspiracy, and trafficking. Most of these are serious felonies with maximum prison terms of 30 years and up to a $1 million fine.
Murder
In Georgia, murder is considered the most severe criminal homicide. You can be charged with murder when you cause the death of a person unlawfully, negligently, or while committing a felony crime.
According to Georgia law, murder that involves aggravating circumstances is punishable by life imprisonment without the possibility of parole or the death penalty.
However, even the lightest penalty for murder may involve a long prison sentence. The importance of an experienced murder defense attorney from the beginning of the process cannot be emphasized enough.
Child molestation
Many acts can constitute child molestation, from improper sexual conduct in front of a child under 16 to rape. Getting accused of child molestation can ruin your life even before you are charged or convicted.
Molestation is a felony crime when the perpetrator is older than 18 years old. It can lead to harsh penalties, including at least five years as a mandatory minimum sentence.
If you are accused of molesting a child, contact our molestation defense attorney as soon as possible.
The Waltman Firm Can Help
The Waltman firm has been serving Cumming, Forsyth County and other areas across Georgia since 2015. Our multi-award-winning criminal attorneys are highly respected in the field with a strong network of connections across the state. 
Holly Waltman, a Georgia Rising Star, has been on both ends of criminal trials. She served as a prosecutor for the state and knows how the prosecution builds and tries a case. She is also a criminal defense lawyer serving clients in various Georgia counties.
If you are facing criminal charges in Cumming, GA, the Waltman Firm is here for you. We will offer you a bold legal representation by an empathic and diligent criminal defense lawyer.
Contact us today for a solid defense for your criminal case.