For more information on Cobb County DUI Arrests, contact a reputable law firm. The Waltman Firm offers valuable resources and representation. Call us today!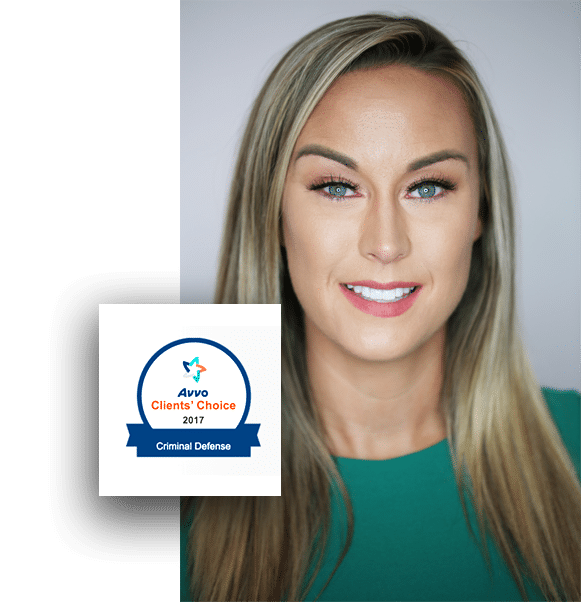 Is DUI in Georgia a Misdemeanor or Felony?
Driving under the influence (DUI) in Georgia is a criminal offense and can be a felony or misdemeanor, depending on several factors. However, DUIs in Georgia are usually categorized as a misdemeanor.
Misdemeanor offenses in Georgia are punishable by up to 12 months in jail or a maximum fine of $1,000 or both. They typically include offenses such as shoplifting, where the item's value is less than $500, DUI, and possessing less than an ounce of marijuana.
Felony offenses are more severe crimes punishable with fines that exceed $1000 and jail terms exceeding one year. They include rape, murder, armed robbery, and treason.
A first-offense DUI will result in a jail term of up to 1 year and a fine of up to $1000. However, DUI offenses that result in bodily injury or death are charged as a felony. Some other factors that may elevate a DUI offense to a felony charge include the individual's number of prior convictions for the same offense or the presence of children in the vehicle.
For instance, individuals convicted of a DUI Misdemeanor 3 times within 10 years will be charged with a felony after the 4th offense. It is an excellent idea to enlist the help of an experienced felony lawyer in Marietta to analyze your case and provide you with the most suitable options.
Consequences of DUI in Georgia
Individuals arrested for DUI in Georgia may face charges that seriously impact their life, insurance, and ability to seek future opportunities because DUI arrests result in an administrative license suspension or a criminal conviction.
If an officer pulls you over, and you refuse to take a Blood Alcohol Concentration (BAC) test or your blood test results show that your blood alcohol level is 0.08% or more, your license may be suspended for 12 months beginning 30 days after your arrest. A Marietta DUI lawyer can file an appeal within those 30 days to stop the suspension.
A DUI arrest out of state will result in the Georgia Department of Driver Services suspending your license and the driving privilege in the state where the DUI occurred. The clearance procedures in both states must be completed before your license can be reinstated.
Driver's License Suspension
First-time DUI conviction in Georgia results in a 12-month license suspension. However, your license may be reinstated if you have served the suspension period for at least 120 days and completed a risk reduction program. In addition to this, you are also required to pay the reinstatement fee.
Convicted DUI drivers under the age of 21 with a BAC less than 0.08% or who refused to submit to the State-administered breath test will have their license suspended for 6 months. If the BAC is 0.08%, the suspension period will be 12 months.
A limited-use temporary driving license may be issued during the suspension period pending reinstatement.
DUI Arrests in Cobb County, GA
Individuals arrested for DUI offenses in Cobb County may be charged with the following:
First-Time DUI Offenders
First-Time DUI offenders face up to 1 year of jail time, a 6-12 month license suspension, up to $1000 in fines, 40 hours of community service, and may be required to do the DUI Alcohol or Drug Use Risk Reduction Program (DUI Risk Reduction Program).
The minimum consequences include a 24-hour jail time and a fine of $300.
Second-Time DUI Offenders
Depending on the severity of the violation, you could be sentenced to a year in jail or probation, license suspension for 3 years, fines up to $1000, 40 to 250 community service hours, and DUI risk reduction programs.
There are additional consequences if this is the second time you are convicted of a DUI within a period of 5 years. If you own a vehicle registered under your name, you must surrender the license plates of that vehicle and pay $25 for publishing the conviction notice and photograph in your county newspaper.
Third Time DUI Offenders
A third DUI arrest will mean up to 1 year in jail or probation, up to $5000 in fines, License suspension for up to 5 years, completion of 30 days of community service, and the DUI Risk Reduction Program.
The judge can suspend a part of the fine if you attend a court approved alcohol or drug treatment program.
Four-Time DUI Offenders
A DUI arrest of an individual with three prior convictions who is arrested for the fourth time will be treated as a felony, including 1-5 years prison term, a license revocation, up to $5000 in fines, completion of at least 60 days of community service and DUI Risk Reduction Program.
DUI charges may also include the mandatory installation of an ignition interlock device. Individuals arrested with a Blood Alcohol Concentration (BAC) of 0.08% or higher have to remain in custody for 24 hours before being released.
Record of Cobb County DUI Arrests
Arrest records are official documents that provide public information on arrested individuals, their type of arrest, warrants, the arresting officer, physical descriptors, and mugshots. It is an archive of all arrested individuals entered into the Cobb County Jail system.
The Cobb County Arrest Records are public records containing criminal history. The police department regularly maintains them. They are available to the public on request from a number of government agencies, such as the Cobb County Police Department or the Sheriff's Department.
Some records may require payment of fees before access can be granted. Nevertheless, locating Cobb County's public records is a simple process.
Individuals can also obtain a copy of their criminal record by submitting a written request and paying a nominal fee to the Federal Bureau of Investigation.
It is important to note that records of the Cobb County Court, such as the Superior, State, and Magistrate Courts, are kept on separate online portals.
Information provided on the portal is without warranties, and the Cobb County Sheriff's Office cannot be held liable for the use or misuse of the information.
What Steps Should You Take if You Are Charged With DUI in Georgia?
DUI charges can be defended, and a qualified Marietta DUI lawyer will defend your case and help you reduce your DUI consequences. If you have been charged with DUI, you will need to act immediately to prevent a license suspension and protect your rights.
Call The Waltman Firm to schedule a consultation with a Marietta criminal lawyer.