Your Guide to Navigating the Powder Springs Municipal Court
You may be asked to appear at the Powder Springs Municipal Court if you have been accused of committing a misdemeanor or other low-level offense. Learn more here from The Waltman Firm.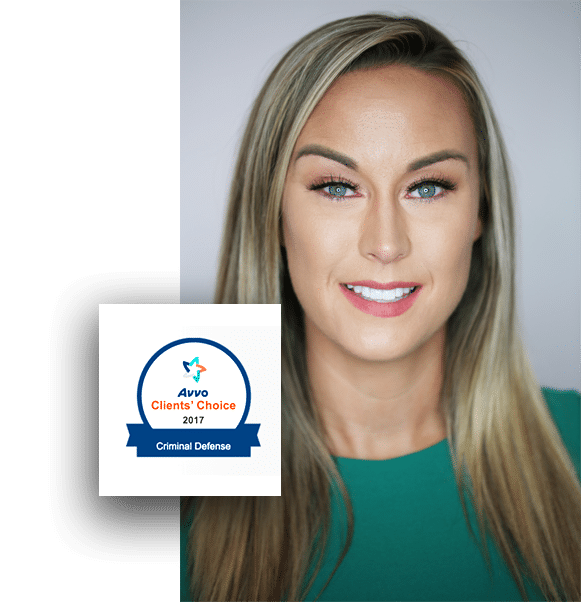 Powder Springs Municipal Court: The Basics
The Powder Springs Municipal Court serves the Powder Springs area of Cobb County, Georgia. The Court serves a variety of purposes, including ordinance violation hearings, the issuance of criminal warrants, the handling of preliminary hearings, and hearings for criminal cases that involve marijuana possession, shoplifting, and other misdemeanors.
Due to the ongoing COVID-19 pandemic, some municipal court matters are now being handled during limited hours or through Zoom teleconferencing options. For instance, if you need in-person assistance regarding a matter that falls under the purview of the Powder Springs Municipal Court, you can email Chief Court Clerk Tracy Jackson at tjackson@cityofpowdersprings.org to request an appointment. If you are not able to send an email to the Chief Court Clerk, you can contact Jackson by phone at 770-943-2800 ext. 233.
Additionally, if you have not missed a court date but need to pay a citation, some options have been put in place by the Powder Springs Municipal Court that remove the need for you to come to the courthouse in person. You can visit powderspringspay.com or call the 855 number that is listed on the back of your citation. Finally, you can send a money order to Powder Springs Municipal Court at the following address:
Powder Springs Municipal Court
PO Box 46
Powder Springs, GA 30127
Keep in mind that many court-related matters should not be handled by oneself. If you are facing a court hearing at the Powder Springs Municipal Court because criminal charges have been filed against you, you need the best defense possible to ensure a favorable result. At The Waltman Firm, we are dedicated to protecting the rights of the accused in the Powder Springs area, and we're prepared to protect yours, too. Contact us today at 770-235-1015 for a free consultation or read on for more information on navigating the local court system.
Powder Springs Municipal Court GA COVID-19 Guidelines
The Powder Springs Municipal Court in GA has put safeguards in place to better protect employees and residents during the COVID-19 pandemic. As the situation continues to change, the Powder Springs Municipal Court, GA is continuing to gather the information that is provided by both the Georgia State Supreme Court and the Centers for Disease Control and Prevention (CDC). 
The staff at the Powder Springs Municipal Courthouse has continued to follow the guidance provided by the CDC. These guidelines include requiring masks to be worn by everyone inside the courthouse at all times, providing hand sanitizer strategically throughout the courtroom and the lobby, and checking the temperature of every individual who enters the Municipal Court in the city of Powder Springs. Additionally, anyone who has been asked to quarantine by a hospital or health agency due to testing positive for COVID-19 or having been directly exposed to someone who tested positive within the previous 14 days is required to inform the Court Security Officers of this mandated quarantine. 
If you are scheduled to appear in court and have been ordered to quarantine due to the diagnosis of or exposure to COVID-19, you can contact your attorney or the court to make arrangements to attend your scheduled court date through digital means such as Zoom teleconferencing. At The Waltman Firm, we know how overwhelming it can be for defendants to navigate these restrictions while dealing with the stress of facing potentially life-changing criminal charges, so we make every effort to make the process as smooth as possible for our clients so they can focus on rebuilding their lives during this challenging time. If you do have to attend your court date virtually, our firm will work strategically to ensure that this does not affect the efficacy of your defense.
Powder Springs Courthouse: What to Know Before You Go
Before attending court, you can visit PowderSpringsPay.com or call the Powder Springs Courthouse at 1-855-907-3180 to obtain the bond amount associated with your citation. Please note, it may take up to 72 hours from the time that you receive your citation for payment information to become available in the system. The Powder Springs Courthouse accepts all major credit cards, cash, and money orders as forms of payment. Unfortunately, The Powder Springs Courthouse does not currently accept personal checks as a form of payment.
The Powder Springs Courthouse is open Monday-Friday between the hours of 9:00 am and 4:50 pm and is closed on holidays. Quality of Life Court opens at 11:00 am and Wednesdays are the designated day for Traffic Municipal Court. Court sessions involving traffic violations begin on Wednesdays at 9:00 am, 11:00 am, and 1:30 pm. 
The most important thing to do before your court date is to explore your defense options. If you are being asked to appear due to criminal charges, you will likely be appointed an attorney, but these public defenders are often overworked and tend to lack the resources to properly defend such cases. Most private criminal defense firms, such as The Waltman Firm, provide free consultations, so it's a good idea to take that opportunity before settling with a public defender to better understand your options and potential results.
In the event that you fail to appear for your scheduled court date at Powder Springs Courthouse, a notice will be sent to the State of Georgia Department of Driver Services where the process of suspending your driver's license will begin. Additional failures to appear will be added onto your initial fine amount, and a warrant for your arrest may be issued by the state of Georgia. That's why it's important to show up to court on time and prepared, but mistakes do happen, so you should reach out to a reliable criminal defense attorney as soon as possible if you are facing additional fines or a warrant.
Powder Springs, GA Municipal Court Policies
The Municipal Courthouse in Powder Springs, GA is open to anyone in the general public who wants to attend open court proceedings. While there are no dress code requirements for members of the general public who are attending court hearings in Powder Springs GA, there are dress expectations for those who are entering the Powder Springs, GA Municipal Courthouse as defendants. 
Defendants appearing at the Powder Springs, GA Municipal Courthouse are expected to dress in a respectable and presentable manner when attending their scheduled court dates. This includes not wearing tank tops, shorts, or ripped and torn clothing. It is important to note that anyone wearing a hat while in attendance at the Powder Springs, GA Municipal Courthouse is expected to remove that hat while inside.
If you have any questions about court policies and procedures along with other details of your case at the Powder Springs Municipal Court, The Waltman Firm can provide the personalized legal advice and advocacy you need for a successful outcome. As your attorneys, we'll ensure that you are well-prepared for your case. Contact us today using our online form to request a free consultation or follow us on Facebook for up-to-date information on the law in Powder Springs and elsewhere in Cobb County.