Your Guide to Sexting Laws in Georgia
Confused about sexting laws in Georgia? Trust The Waltman Firm- Forsyth for expert legal advice. Our attorneys are here to help. Contact us today for help.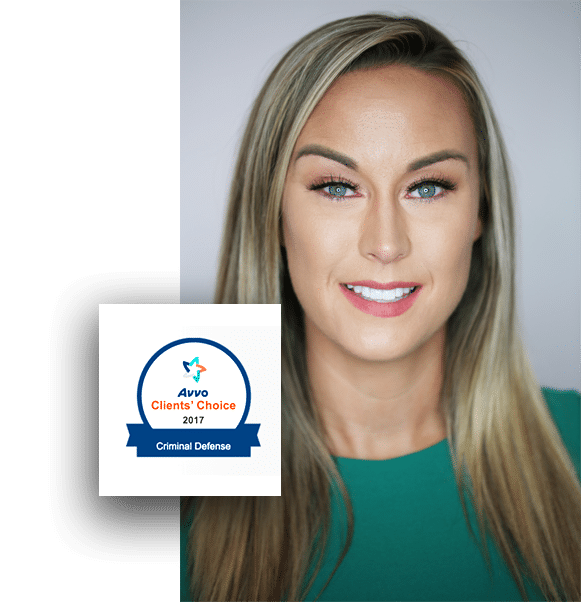 An Overview of Georgia Sexting Laws
With the advent of technology, it became easy for people to send sexual pictures and sexually explicit material of themselves via text messages, emails, and social media platforms. This is known as sexting. Consenting adults can engage in sexting with no legal issues. However, when one or both parties involved in such acts is a minor, it becomes a serious criminal offense.
Sexting offenses involve possessing, transmitting, and distributing sexually explicit photos, videos, or texts of minors. These offenses are illegal under Georgia child pornography and child exploitation laws.
Depending on the charges, those accused of sexting with minors could face serious consequences and penalties, including prison, fines, and registering as a sex offender.
If you have been accused of sexting with a minor in Georgia, the Waltman Firm can help you. We have experience representing those accused of and charged with sex offenses and have successfully defended many.
How Georgia Sexting Laws Work
According to Georgia law, it is an unlawful sexual offense to:
Possess, create, or distribute sexually explicit images of minors under 18. Sexually explicit content is any visual medium portraying sexual acts or obscene exhibitions.

Sexting between individuals under 18

Adults engaging in sexting with minors

Non-consensual sexting, regardless of age
According to child exploitation laws, a minor cannot consent, and those accused can't use consent as a defense. Violating these laws can result in the following criminal charges:
Child pornography charges (OCGA §16-12-100(b)(8))

Sexual exploitation of a minor (OCGA §16-12-100)

Contributing to the delinquency of a minor (OCGA §16-12-1)

Computer or electronic pornography (OCGA §16-12-100.2)

Electronic furnishing of obscene materials to minors (OCGA §16-12-100.1)
Georgia prosecutes sexting offenses under child pornography and child exploitation laws as misdemeanors, aggravated misdemeanors, or felonies. It is crucial to know that in sexting, physical acts do not have to happen for a crime to occur.
Repercussions for Violating Georgia Sexting Law
The penalties for sexting depend on the ages of the parties involved and the nature of the charges. Felony offenses carry harsher penalties than misdemeanors and aggravated misdemeanors.
Depending on the offense and the factors mentioned above, penalties can include fines, mandatory counseling, jail terms, and community service for minors. Besides these penalties, adults can face imprisonment and sex offender registration.
Sexual Exploitation of Minors
Coercing, inducing, or encouraging a minor to engage in sexually explicit conduct to produce a visual medium depicting such conduct is illegal. In Georgia, sexual exploitation of a child by an adult is a felony offense. Teenagers may also face felony charges, depending on the facts of the case.
In Georgia, sexual exploitation of children can be a misdemeanor offense if:
The minor involved in the conduct is 14 or older

The child permitted the creation of the visual medium

The defendant did not distribute the content to another

The defendant was under 18 years or younger at the time of the offense
If the defendant distributes the content, they could still face a misdemeanor but only if the court agrees that it was not for:
Harassing, embarrassing, or intimidating the depicted minor

A commercial purpose
Penalties
A misdemeanor conviction

: Maximum penalty of 12 months jail time, a fine of $1,000, or both

A felony conviction:

 A

 

sentence of five to 20 years imprisonment and a fine of up to $100,000
If the charges of sexual exploitation of children against you involve more than just sexting, you may need an assault & rape charges defense.
Computer or Electronic Pornography
Electronic pornography involves visually depicting, transmitting, and storing images or audio of a child under 16 engaged in sexual conduct. Such devices include a computer, cellular phone, thumb drive, and video game system.
A person commits computer and electronic pornography if they willfully participate in the following through an electronic device:
Compiling, taking part in, or transmitting child pornography

Creating, printing, or publishing child pornography

Causing or allowing child pornography to be transmitted

Child pornography possession, exchange, or dissemination of child pornography
It is a felony offense if the person committing the crime is an adult unless the following is true, then it's an aggravated misdemeanor:
The child depicted in the visual medium is 14 or 15 years old.

The alleged victim consented to the creation.

The accused was not more than three years older than the victim.

The defendant did not distribute the content.
Penalties
A felony conviction:

 A possible fine of up to $100,000 and jail time of one to 20 years in addition to registering as a sex offender under 

OCGA. § 42-1-12

An aggravated misdemeanor conviction

: A maximum of 1 year in jail, a fine of $5,000, or both
Electronically Furnishing Obscene Material to Minors
According to OCGA § 16-12-100.3, sending obscene material to minors younger than 14 is a crime. Any person older than 17 commits this offense if they exchange the following with a minor with intent to arouse or satisfy sexual desires:
Sexually explicit nudity

Sexual conduct, such as sexual excitement

Sadomasochistic abuse
Electronically providing obscene materials to minors is a misdemeanor of a high and aggravated nature. If it's committed by a person under 21, then it's a misdemeanor.
Penalties
A misdemeanor conviction

: A $1,000 fine and up to 12 months in jail.

A misdemeanor of a high and aggravated nature

: A maximum fine increase of up to $5,000

A second or subsequent conviction

: A felony punishable by one to five years imprisonment
Statute of Limitations for Sexting in Georgia
Georgia does not have a specific time limit for prosecuting sexting cases. The statute of limitations varies depending on the individual's age and the content's nature.
What Is the Role of an Attorney in Sexting Cases
Sexting charges in Georgia can have severe and lasting consequences. An internet sex crime lawyer can provide legal guidance and support and help you understand your rights, options, and potential defenses. They can also work to reduce the impact of the charges on your life.
An attorney can help you by:
Providing personalized legal advice

Explaining your case and the charges against you in simple terms

Crafting an effective defense strategy for you

If in your best interest, negotiating with prosecutors for a plea deal to reduce charges or penalties

Protecting your rights and interests

Advocating for rehabilitation and counseling instead of imprisonment
The Waltman Firm Can Help You
If you are accused or charged with a sexting offense, talk to our attorney at Waltman Firm. Our legal team can give you the aggressive representation you need to get the best possible results. Don't let a criminal conviction ruin your life. Contact us today to schedule a consultation.