The Waltman Firm: Your Forsyth County Sex Crime Lawyer
If you are facing sex crime charges, hiring a Forsyth County sex crime lawyer from The Waltman Firm in Forsyth can help you. Book an appointment with us today.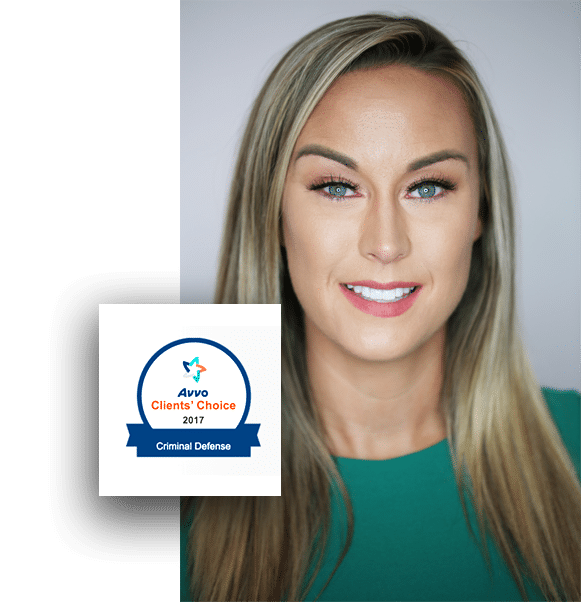 Forsyth County Sex Crime Attorney
Being accused or charged of a sex crime is a dreadful experience no one anticipates. Sex crime charges can ruin one's life and reputation even if they are later dropped and proven false.
Forsyth County law enforcement and the District Attorney's Office take sex crimes very seriously and will work hard to prove a person's guilt and put the person behind bars. This is why you should never choose self-representation and fight alone. Contact our experienced Forsyth County sex crime lawyer instead.
Sex Crime attorneys at the Waltman Firm are here to help you. We have a proven track record in defending those accused of misdemeanor and felony sex crimes in Forsyth County, GA. We can help you fight your charges and work to get them dropped or reduced.
Sex Crimes in Forsyth County, Georgia
Sex crimes encompass various offenses, varying in severity and penalties. Georgia Code, Title 16, Chapter 6 regulates these offenses and provides definitions and penalties.
Some of the sex offenses provided for in the Georgia Code include:
Rape (§ 16-6-1): 

In Georgia, Rape refers to forcible sexual penetration of a female's sex organ by a male's sex organ. When the female victim of sexual penetration by a male's sex organ is under ten, it is considered Rape regardless of force or consent. The penalty for Rape can be life imprisonment, 25 years in prison followed by probation for life, or death.

Statutory Rape (§16-6-3): 

Statutory Rape occurs when an individual engages in sexual acts with a minor under 16. Penalties can range from a minimum of 1 to 20 years in prison, depending on the case details and whether the perpetrator is under or over 21. If the victim was at least 14 years old and the defendant was under 18, a statutory rape offense is considered a misdemeanor.
Child Molestation (§16-6-4):

 Child molestation involves doing immoral or indecent acts to, with, or in the presence of a minor under 16 to arouse oneself or the child. It also involves sending electronic images of a person engaging in such indecent acts to a minor under 16 for similar purposes. Each inappropriate touch of a child's body constitutes a separate child molestation offense, punishable by 5 to 20 years in prison.

Aggravated Child Molestation (§16-6-4): 

A person commits aggravated child molestation when the child molestation acts cause a physical injury to the child or involves sodomy. A conviction for aggravated child molestation in Forsyth County can land one life imprisonment or a minimum sentence of 25 years followed by probation for life.

Sexual Battery (§16-6-22.1): 

Sexual Battery is any non-consensual physical contact with another person's intimate parts. Committing sexual Battery is an aggravated misdemeanor, punishable by a one-year jail term, a fine of up to $5,000, or both.

Prostitution (§16-6-9): 

Any adult who performs or offers sexual acts in exchange for money or other valuable items commits the offense of prostitution. Violating this statute is a misdemeanor and can lead to up to one year in jail, up to $1,000 in fines, or both.
Consequences of Being a Registered Sex Offender
Sex crime offenders in Georgia are required to register in the sex offender registry. Besides their criminal penalties, registered sex offenders usually face the following consequences:
Cannot reside within 1,000 feet of a school childcare facility or church

Cannot work or volunteer at a school, child care facility, church, or business within 1,000 feet of these places

Inability to find an appropriate job

Difficulty getting accepted into schools
Sex-related criminal charges often lead to a life-long social stigma and turn an individual's life upside down. Being registered as a sex offender restricts your freedom and future. It is, therefore, crucial to seek the services of an experienced sex crime attorney.
Defenses to Common Sex Crimes
Depending on the specific sex crime you are accused of and the case details, your attorney may be able to raise various defenses. One common defense usually used against sex crime allegations is the alleged victim's consent. However, consent is not a defense to charges involving children and minors under 16, such as child molestation.
Other defenses that sex crime attorneys can use include:
Lack of evidence

Mistaken identity

False witness statements

Illegal search and seizure
In some cases, it is enough to point out that the prosecutor's evidence is insufficient since the burden of proof is on the state. A judge or grand jury may dismiss the charges for failure to prove guilt beyond a reasonable doubt.
How an Attorney can Assist in a Sex Crime Case?
If you are accused of a sex crime of any type in Forsyth County, the first thing you should do is consult a sex crime attorney. Their legal assistance and guidance are indispensable if you want to walk free.
Here are a few ways in which a sex crime attorney can help you:
Forsyth County sex crime lawyers can explain your sex charges and advise you on the proceedings of the criminal justice system. They will also provide insight into the potential consequences of a conviction, including specific penalties that particular judges may impose at trial.
Attorneys invest time thoroughly investigating the case, gathering relevant information, and building a defense strategy that aligns with the case's unique circumstances. They will also review the prosecution's evidence to identify inconsistencies or flaws.
Personalized Defense Strategy
Sex crime attorneys work with those accused to develop a tailored defense strategy. They may also collaborate with investigators and forensic professionals to build a strong defense.
The Waltman Firm
When facing a sex crime charge in Forsyth County, Georgia, seeking legal representation is crucial. A Forsyth County sex crime lawyer can provide experienced and knowledgeable counsel and increase your chances of getting your charges reduced or dropped. 
If you're facing sex crime charges in Forsyth County, GA, contact the Waltman Firm. We can give you the strong defense you need and deserve. Call us today for an initial consultation to discuss your case.