The Waltman Firm: Internet Sex Crime Lawyer in Marietta, GA
Sex offense charges are scary, and convictions bring life-long problems. An Internet Sex Crime Lawyer in Marietta, GA, could help. Call The Waltman Firm today.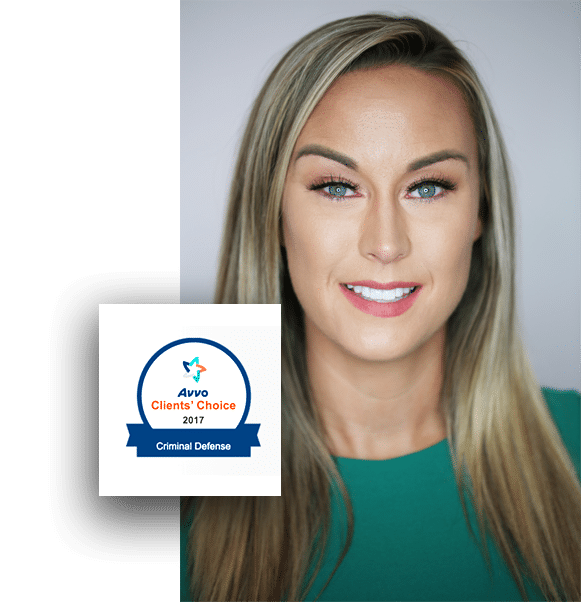 Internet Sex Crime Attorney in Marietta, GA
Internet sex crime laws have developed as a response to the sharp increase in sex crimes committed over the internet. Today, Georgia has some of the harshest laws and penalties regarding internet sex crimes. The sentences are usually very harsh because many internet sex crime laws protect minors.
Chances are that you will get a lengthy prison sentence if convicted as a sex offender to deter others in society. Even without a conviction, a mere accusation could affect your personal life and public image, and a conviction could ruin your life.
Facing a sex crime charge or accusation is a terrifying situation. That is why it's important to consult an experienced sex crimes attorney as soon as you get even a hint of an allegation against you. Time is of the essence in situations like this. So the sooner a skilled professional who understands the law comes to your aid, the better your case will likely turn out.
What are Georgia Internet Sex Crimes?
Many of Georgia's laws against internet sex crimes involve children and minors. According to Georgia law, a child is a person who is less than 16 years old, while a minor is anyone below the age of 18. The Georgia Code also defines an electronic device as a "computer, cell phone, thumb drive, video game system, and any other electronic devices…" It further defines certain internet sex crimes, what constitutes them, and their penalties.
The following offenses are touched on in the code.
Child Pornography
The law criminalizes the willful distribution, compilation, buying, selling, receiving, and reproduction via a computer or another electronic device of content depicting the sexually explicit conduct of a child.
It is a felony punishable by a fine of up to $10,000 and imprisonment for at least a year and not more than twenty years.
Soliciting Unlawful Sexual Conduct From a Child
This act involves communicating with a minor online to engage in sexual behavior with them. It includes seducing, soliciting, luring, or enticing, or attempting to seduce, solicit, lure, or entice a child to commit illegal sexual acts with them.
In Georgia, this offense is a felony punishable by not less than one year in prison and up to $25,000 in fines under OCGA 16-12-100.2(d). However, it could be charged as a misdemeanor if the minor was over 14 at the commission of the crime and the offender was under 18.
Obscene Internet Contact With a Minor
This offense occurs when a person has contact with another person who they know or believe to be a child via a wireless computer or internet service, and this contact involves the verbal or descriptive narration of sexually explicit conduct, sexual excitement, or sadomasochistic abuse aimed at sexually exciting the perpetrator or child. "Sexting" with a minor is a common offense under this provision.
It could also include knowingly furnishing a minor with sexually explicit content such as images, videos, or audio. Conduct of this nature is a felony punishable by at least a year in prison but not more than ten years and a fine of not more than $10,000.
Providing an Electronic or Internet Service Used to Sexually Exploit Minors
If the service provider willfully permits a user or subscriber to use their service to violate any provisions in GA Code § 16-12-100.2, that person shall be charged with a high and aggravated misdemeanor. The punishment is confinement in a county jail for up to 12 months or a maximum fine of $5000 or both.
Consequences of a Georgia Internet Sex Crime Conviction
Sex crime charges in Georgia carry prison sentences and or fines that differ based on the classification of the offense. Offenses against children under 14 often get the stiffest penalties, with most being charged as felonies. A felony conviction could result in a 20-year prison term or more with a fine of up to a hundred thousand dollars.
All Georgia sex offenders are required to register with the Georgia sex offender registry. This has far-reaching consequences on the convict's life years after prison terms have been served and fines paid.
Sex offenders must inform the authorities if they relocate or change other personal information. They also frequently report to the police station to have their photograph taken and have restrictions on where they can live, visit, and go.
Social stigma also comes with being a registered sex offender. The sex offender register is public in Georgia; potential employers, landlords, insurance companies, schools, and so on can access this information. This access will make it significantly more challenging for a convicted person to navigate society even after serving their sentence.
Sex Crime Cases The Waltman Firm Attorneys Handle
Many actions can constitute internet sex crimes both federally and under state law. In most cases, both levels of government coordinate to investigate these crimes. Our sex crime attorney handles a wide range of these cases with an understanding of how the law works and how to tackle these charges.
Some of the other cases sex crime attorneys at The Waltman Firm handle include the following:
Soliciting, sexting, and other internet sex crimes
Sexual assault/battery
Child sexual exploitation
Rape and statutory rape
Prostitution and solicitation of prostitution
Aggravated Sodomy
Child molestation or sexual abuse

Indecent exposure or performing an indecent act

Enticing a child for indecent purposes

Trafficking of persons for sexual servitude

False accusations of sexual assault or child molestation
What to Do if You are Facing False Accusations of Sex Crimes
A false accusation of a sex crime can be terrifying and life-altering. Handling such a situation with utmost care is crucial to protect your reputation and legal rights. Here are some steps you should consider:
Don't give any statements to law enforcement officers without legal counsel present.

Ask to speak with a trusted attorney right away.

Keep any evidence or correspondence related to the case in a safe place.

Document all conversations related to the accusation.

Contact an experienced and knowledgeable sex crime lawyer as soon as possible.
The criminal defense attorneys at The Waltman Firm understand how stressful it can be when you are falsely accused of a sex crime. We provide aggressive legal representation and can help you fight the charges and protect your rights. Contact us today for a consultation.
Your Internet Sex Crimes Attorneys in Georgia
If you need sexual assault and rape charge defense or are facing other sex crimes charges, contact The Waltman Firm for superior legal representation. We have experienced attorneys who thoroughly understand Georgia's unique sexual offenses laws. We are familiar with these cases and the intricacies that can make or break a case.
Our team keeps our clients informed at every stage of the process, maintaining a clear line of communication and keeping you posted on all developments. As a firm, we strive to deliver optimal legal outcomes for our clients, aiming to overdeliver without overpromising.
Founder Holly Waltman, a former prosecutor, has extensive experience and knowledge of the prosecution of internet sex crimes. Therefore, we have a unique understanding of what to expect and how to prepare a suitable defense. If you are looking for a dedicated, aggressive, and comprehensive criminal defense lawyer in Marietta, Georgia, contact The Waltman Firm today.