Georgia Drug Court: An Overview of the Program & Possible Legal Options
Participation in the Georgia drug treatment court program is a potential sentencing option in lieu of incarceration if you have been charged with certain types of drug crimes. Learn more here.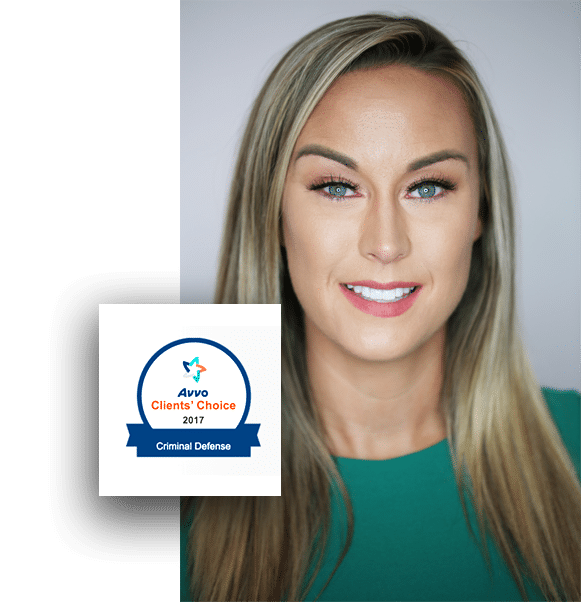 History of the Georgia Drug Court
The first drug court in the US was established in Miami Dade County in 1989. A group of professionals came together and made the decision that the drug court could be the solution for drug offenders who wanted to turn their lives around. Given the success of the Florida drug court program, many states across the U.S. began establishing their own.
The drug court is usually set up to put a stop to the abuse of alcohol and drugs and related criminal activities by targeting the underlying cause of the abuse rather than simply punishing the offender. It is also intended to provide second chances to persons charged with serious drug felonies.
Almost every county in Georgia now has its own drug court or some connection to one. A participant in drug court will usually have to undergo a court-mandated program that may include attendance of AA meetings, individual drug treatment counseling, random drug screens, and regular appearances in court. However, offenders who are addicted or abusing drugs have to voluntarily agree to participate in the drug court programs and have a desire to change.
The drug court program team usually accepts non-violent offenders. Upon referral, a drug court team conducts a legal screening to determine if the individual can be supervised by the drug court. The District Attorney's Office is an integral part of the program and has a crucial role in deciding if an offender is eligible for drug treatment court.
According to studies, drug courts are effective in reducing criminal recidivism, reducing drug use in offenders, contributing to a better quality of life, and generating cost savings to communities.
The biggest benefit is that the drug court program is usually cheaper than incarceration. Participants will usually take charge of their recovery rather than needing someone having to look after them in prison.
How to Get Admitted Into the Drug Court In Georgia
People faced with drug offenses are usually concerned given that felony drug charges can result in severe penalties. Moreover, convictions can be very expensive and could also severely interfere with a person's life for several years into the future. A person that is sentenced to prison may find it difficult to get a job or even find a place to rent once they get out.
For this reason, a drug court program may be preferable to a person facing felony drug charges or even one with substance abuse issues. Once a person completes drug court, they may avoid conviction and therefore avoid lengthy prison sentences.
However, it is important to note that it is not possible to get out of drug court without severe consequences. Failing drug court usually results in convictions being upheld which can result in prison time.
The Waltman Firm has experienced and skilled attorneys that will argue your case in court to get you admitted to a drug court program. We always skillfully represent the interests of our clients and we will ensure that you get the best outcome.
Drug Court Locations In Georgia
There are many drug court locations in Georgia, and the court you ultimately attend will depend on your area of residence. As a law firm based in Metro Atlanta, most of our clients who are charged with drug crimes end up attending the drug court in one of the counties in this area. A few noteworthy GA drug court locations are noted below.
Fulton County Felony Adult Drug Court
This program is for felony offenders addicted to drugs or/and alcohol. The courts require that participants engage in intensive outpatient rehabilitation programs or other court-approved treatment programs for at least 18 months.
The county program usually provides additional services including job readiness, job skills training, budgeting, GED preparation, anger management, and culinary classes to help offenders succeed in the future. Once participants complete the program requirements, their charges will be dismissed or they will get to avoid jail time.
Gwinnett County Drug Court
The program requirements include a five-phase intervention program for persons who have pled guilty to one or more non-violent drug charges and have pledged to stay clean or sober. Participants need to commit to a minimum of 21 months.
Under the program requirements, participants may have to undergo random drug testing and attend court regularly as well as have group and individual counseling sessions. Offenders get incentives for staying on track and punishments including termination from the program for non-compliance.
Cobb County Drug Court
Cobb County drug treatment court is an accountability court whose goal is to manage individuals with substance addiction problems by providing an alternative to jail time and the traditional justice system.
The Cobb County Drug Court Program is an 18-month program that requires program participants to undergo extensive rehabilitation, drug treatment, and supervision. Persons in the program have to submit to regular drug testing, make court appearances, and attend regular meetings. Every participant is financially responsible for their treatment and drug testing.
Athens-Clarke County Drug Court
This 14-month program has four phases of rehabilitation. Participants must agree to regular court appearances, attend counseling sessions and meetings, and submit to random drug screenings. They will also have to pledge to not use alcohol or drugs and must also successfully complete other supplementary programs such as having an ignition interlock installed on their vehicle, attend a Victim Impact Panel, or attend Alcohol Risk Reduction sessions.
As mentioned above, drug court is a criminal sentencing option that helps reform people who are found guilty of felony drug charges. The programs provide a second chance for persons facing such charges to change their lives without having to go to prison. 
Over the years, these courts have been found to be one of the most effective ways of reducing substance use and drug abuse. The programs are designed for people facing a variety of felony crimes including possession of controlled substances and forgery of prescriptions.
In the court-mandated programs, offenders will usually undergo professional supervision, drug treatment, and rehabilitation that may include counseling, community service, random drug screening, probation, and court appearances among others. 
Even though these programs are available to many offenders in Georgia, you will need a great attorney to successfully argue for it in court. If you are facing drug charges, contact The Waltman Firm to request a consultation. We have the legal skills and experience to successfully advocate for you in court.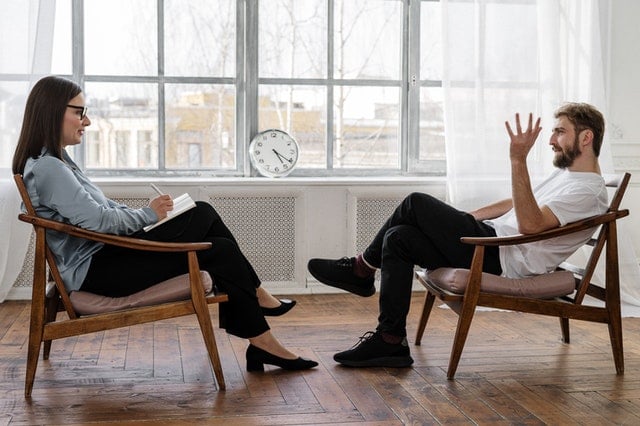 Benefits of the Georgia Drug Treatment Court Program
The program comes with several drug courts that provide intensive treatment, surveillance, judicial and psychological advice to persons dealing with illegal substance abuse. 
The participants are held accountable for their actions thus making it easier to implement which makes successfully completing and complying easier. 
There are different eligibility criteria for each court though most programs will not admit a person with a history of severe development deficiency, unstable medical conditions, severe mental illness, violent conduct, and possession with intent charge. 
The program is an amazing opportunity for those that successfully complete it. You get to showcase accountability and participate in your own recovery and, if you complete the program, you can get your charges dismissed. If you are facing a drug charge, you need to find the best criminal defense attorney to prepare your legal defense. 
The courts usually integrate justice system case processing with drug and alcohol treatment services. They usually promote recovery via a coordinated response to persons with drug and substance abuse problems.
To achieve these goals, the programs adopt a team approach that includes the collaboration of judges, probation authorities, prosecutors, defense lawyers, pretrial services agencies, TASC programs, law enforcement, and the wider community. The synergy between these services can encourage and assist defendants to take accountability for their actions.
The courts will usually employ a multi-phase treatment process that can be divided into the following:
Stabilization Phase – This may include detoxification, initial assessment, screening, and education.
Intensive Treatment Phase – Usually involves group and individual counseling and other adjunctive and core therapies.
Transition Phase – The transition phase typically emphasizes aspects of education, employment, housing services, social integration, and other aftercare activities.
Who Qualifies for GA Drug Court?
Most of the people who qualify for drug court are non-violent drug offenders. Georgia courts usually require that the offender be at least 17 years old and reside in the county in which the drug court is located.
Offenders need to be voluntary participants of the program and be persons who are addicted or acknowledge that they have problems with drug and substance abuse. They also have to be willing to get clean or sober. But, if an offender has a history of violent behavior or has been previously terminated from a drug court program, they will not be allowed to participate.
If you are facing felony drug charges, you should contact our office so that we can get you the legal defense and justice you deserve. We look forward to assisting you!