Understanding the Valid Grounds for a Restraining Order
A restraining order is a civil court order that requires one party to stop harassing, stalking, or physically assaulting another person. Learn more here.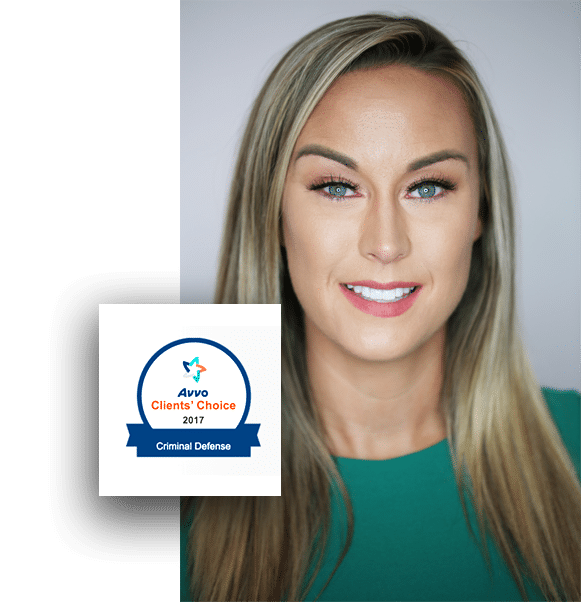 What Is a Restraining Order?
A restraining order, also known as a protective order or non-harassment order, is a legal court order that you can get to protect yourself from an abuser or the offender. The victims request protection orders from a judge to protect themselves from present or threatened physical or sexual abuse, stalking, harassment, or nonconsensual online publication of sexually explicit material.
Restraining orders are usually issued in domestic violence and abuse cases where the victim asks for a domestic violence protective order to ensure their safety. The primary purpose of restraining orders is to prevent the offender from causing any further harm to the victim.
Protection Order vs. Restraining Order
The state of Georgia differentiates between a protective order and a restraining order. For example, protective orders last longer than restraining orders and can include family members, children, roommates, or romantic partners. They also can be renewed if the victim still feels threatened.
Who Is the Protected Person?
The person getting the domestic violence restraining order is called the 'protected person,' and the person against whom you get restraining orders is the 'restrained person.'
If you are a victim of emotional abuse, sexual assault, or any physical abuse that has resulted in a serious bodily injury, consider hiring a domestic violence lawyer. Your attorney will help and guide you through the first court hearing and help you get a permanent restraining order to ensure your safety.
Reasons to Get a Restraining Order
The reason for getting a restraining order is to stop the offender from harming or threatening the victim. This includes restraining them from activities such as:
Attempting to cause or causing any physical injury to the victim
Sexually assaulting the victim
Threatening the victim that they or any other related person is in danger or can sustain a physical injury
Depriving the victim of basic needs, including water and electricity
Attempting to control, regulate, and monitor the victim's movements, communication, finances, access, or interaction with other people
Attempts to molest or attack the victim to cause harm using force or striking anything
Stalking victims on their routes
Disturbing victims with abusive phone calls or any other means
The offender could be anyone from your family member, including your current or former spouses or anyone living in the same household. However, if you seek a protective order against someone unknown or you don't know about, you'd need to file for civil stalking protection in the county court.
If you are being falsely accused of domestic violence and a protective order has been issued against you for no valid reasons, please consult with our protective order defense attorney.
Grounds for a Restraining Order
Filing for restraining orders without reason or grounds won't help you in the family court. To get a protective order, especially in domestic violence cases, you need sound proof of what you are claiming. For instance, if you claim that the person is stalking, threatening, or abusing you in any way, you need to prove it in court.
Depending on the severity of the criminal charges and the possible danger, the court will determine whether to issue the protective order or not. For example, merely yelling or using abusive or insulting language without threatening violence is generally considered insufficient to sustain a restraining order.
Getting the Restraining Order: What You Need
You must submit the necessary paperwork to obtain a restraining order in Georgia. Your petition should include the following:
Identity proof like a valid Georgia driver's license
Basic information about the respondent, including their full name, date of birth, home address, and contact number
Required forms, including the petition for a temporary protective order
Specific and clearly documented evidence like text messages, medical reports, police reports, etc.
Once you submit these documents to the court, the court will schedule a hearing. The judge will determine whether to issue the civil court order or not. You have to present all the essential evidence you need during the hearing. Depending on the evidence, the court will determine if you are in imminent danger and need urgent protection. The court will also order the abuser to refrain from threatening the protected person in the final hearing.
However, if the abuser violates the protection orders, the victim should immediately call the police and ask for help. The police officers can arrest the abuser for any restraining order violations. This will be charged as a misdemeanor and could send the restrained person to jail.
If you have been charged with a violation of restraining order terms, contact our misdemeanor lawyer in Marietta for help.
What Are the Types of Restraining Orders?
In Georgia, there are three types of restraining orders:
Family violence protective order
Stalking protective order
Employer protective order
Each type has specific requirements to obtain a restraining order from the court.
What Are the Requirements for Obtaining Family Violence Restraining Orders in Georgia?
1. Age
You and the defendant/respondent must be 18 years old. If you are younger than 18, the respondent must be your current or former spouse, a restricted domestic partner, or someone who has had an intimate relationship with you.
2. Relationship
The respondent must be:
Your current or former spouse or someone who had a sexually intimate relationship with you in the past two years.
Your close blood relative or someone in your household.
Parent of your child.
3. Abuse
The respondent has caused you:
Physical abuse.
Emotional abuse.
Threats.
Sexual assault.
4. Ongoing Danger
You must be in imminent danger, and the respondent must be a threat to you and your child's safety.
Do You Need a Lawyer for a Restraining Order?
You do not need a lawyer for a restraining order, but it is better to have one. Your lawyer will help you prepare evidence, meet requirements, and carefully submit the forms.
At The Waltman Firm, we strive to create formidable strategies to protect and fight for our clients' rights. If you need help obtaining a restraining order in Georgia, reach out to our team by filling out the contact form on our website or calling our office at 770.285.7422.