Sex Offender Special Conditions of Supervision in Georgia
A skilled attorney can answer your questions about sex offender special conditions of supervision in Georgia. Contact the Waltman Firm for info and advice.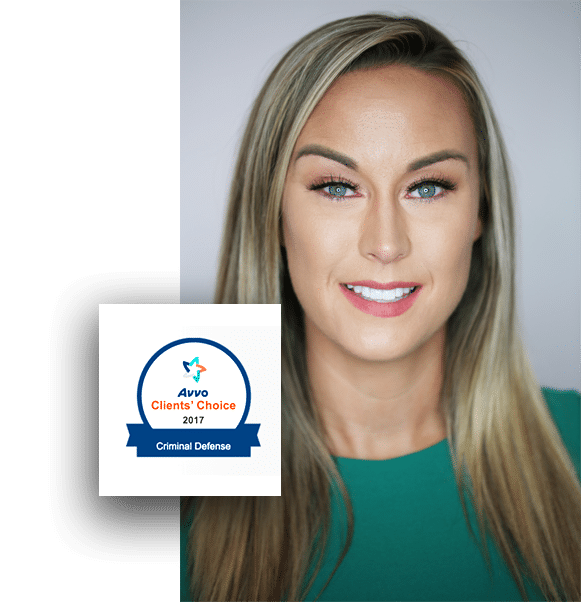 What Is Supervised Probation for Sex Offenders?
All persons sentenced to probation under Georgia sex offender laws may face strict registration requirements. Additionally, residency or employment restrictions may apply. Persons who commit sexual offenses against minors or other dangerous sexual offenses are subject to focused legal supervision in Georgia.
A person convicted of any sex offense against minors must register as a Georgia state sex offender. Any other form of violations and misdemeanor convictions are not registered as sex offenses. If charged, it is essential to understand the sex offender registry requirements.
Once registered, a convicted sex offender may apply for supervised probation. In Georgia, sex offenders are monitored using polygraph tests and G.P.S. monitors to ensure they adhere to sex offender registration requirements.
How Is a Sex Offender Registered in Georgia?
In Georgia, the Violent Sexual Offender Registry (VSOR) is administered by the Georgia Bureau of Investigation (GBI). This registry holds information about sex offenders who have been incarcerated, are on probation or parole, and are under supervision.
According to the provisions of the Georgia State Sexual Offender Registry, an offender will be notified by the Department of Corrections, the Georgia Board of Pardons & Paroles, or Private Probation Agencies that they must register as a sex offender with the sheriff's office at their county of residence, employment, and school.
Offenders who should register are those placed on parole, probation, supervised release, or released from prison after July 1, 2006, for either of the following offenses:
Rape
Statutory rape unless the offender is 18 years old or younger
Child molestation and aggravated child molestation
Aggravated sexual Battery
Any other criminal sexual conduct that by nature proves to be a sexual offense against a minor
In Georgia, any sex offender convicted in a military court, federal court, or court in another state or territory for any offense that violates the state sex offense laws who establishes residence in Georgia will be registered as a sex offender in Georgia.
In Georgia, registered sex offenders remain on the registry for ten years and must receive a yearly verification form. Sexual predators are required to verify their information every 90 days and will stay on the registry for life.
What Are the Probation Conditions for a Sex Offender in Georgia?
Georgia state incorporates probation conditions into the defendant's sentence. The defendants are advised that violation of any special probation requirement may be subject to revocation of the remaining probation period, which means that the defendant may be subject to serve the rest of their sentence in confinement.
In Georgia, all sexual offenders granted parole are under the supervision of the Department of Community Supervision and are under specific probation conditions in addition to the standard parole conditions, which include:
Undergoing electronic monitoring and supervision throughout their parole period at their expense.
Attending sex offender counseling programs at their expense.
Submitting to polygraph examinations at a minimum of every six months, at their own expense.
Comply with Georgia's laws concerning registration with the local sheriff, including the registration fees. Also, they must register within 72 hours of release on parole.
Act under any applicable Georgia law that prohibits residence within 1,000 feet of areas where children may congregate.
What Are the Rules for Sex Offenders in Georgia?
In Georgia, rules for sex offenders are established to ensure the community's safety. If a person is classified as a non-resident sexual offender, they must register with the designated law enforcement agency within 72 hours of entering the state. Additionally, if a person is convicted of a sexually violent offense, they are required to register as a sex offender for life.
In Georgia, the rules for sex offenders apply to both residents and non-residents of the state.
The Georgia Sex Offender Registry Board will assess the risk of each sex offender and classify them as Level I sexually dangerous or as a lower Level II risk. This information will be shared with the Department of Corrections, Georgia Bureau of Investigation, Department of Community Supervision, and the court where the offender was convicted.
The Georgia system has three levels: level 1 indicates that the risk of sexual reoffending is low; level 2 indicates a moderate risk; and sexually dangerous predator (SDP) indicates a high risk. Upon being classified, you will receive a letter telling you your level and how to proceed if you are a level 2 or SDP.
In levels 2 and SDP, you can request to be re-evaluated – by sending the Board additional information for review. Re-evaluations are subject to legislative guidelines and have deadlines associated with them. There may be some people who are not eligible for re-evaluation. If a classification level is deemed final, judicial review must be requested with the help of an attorney.
Some sex offenders may be required to wear an electronic monitoring device and must update their registration information with their local sheriff's office every six months.
Can an Accused Person Be Removed from the Sex Offender Registry in Georgia?
Under certain circumstances, it may be possible for an accused person to be removed from the registry. One factor that may lead to removal from the registry is if the individual has been wrongly accused or convicted of a dangerous sexual offense. In such cases, a thorough review of the evidence and circumstances surrounding the crime can be conducted to determine the individual's innocence.
Another factor that could result in removal from the registry is if the individual can demonstrate that they have mental or emotional limitations that prevent them from committing further sexual offenses. This may include evidence of a successful rehabilitation program or a lack of criminal history that suggests they pose no threat to public safety.
Finally, the length of time the individual has been on the registry may also be considered when determining whether or not they can be removed from the registry. In some cases, individuals who have maintained a clean record and have not reoffended for an extended period may be eligible for removal.
How Can a Sex Crime Attorney Help?
A sex crime attorney can assist by providing legal representation, protecting the rights of the accused, and negotiating plea bargains or advocating for the client in court. They can also thoroughly investigate and collect evidence to build a strong defense case. With their knowledge of rape laws and regulations surrounding sex crimes, they can help the accused navigate the legal system.
A wrongful conviction of a sex offense can ruin your life, so consider hiring a sex crime lawyer to represent you. At The Waltman Firm, we handle cases of rape, sexual assault, child molestation, and other sex crimes.
Our attorneys can assess the evidence and create a strong defense strategy. Contact our firm for assistance with your case.