What Are the Consequences of a Domestic Violence Charge?
What are the consequences of a domestic violence charge in Georgia? Find out here from a top-rated criminal defense lawyer.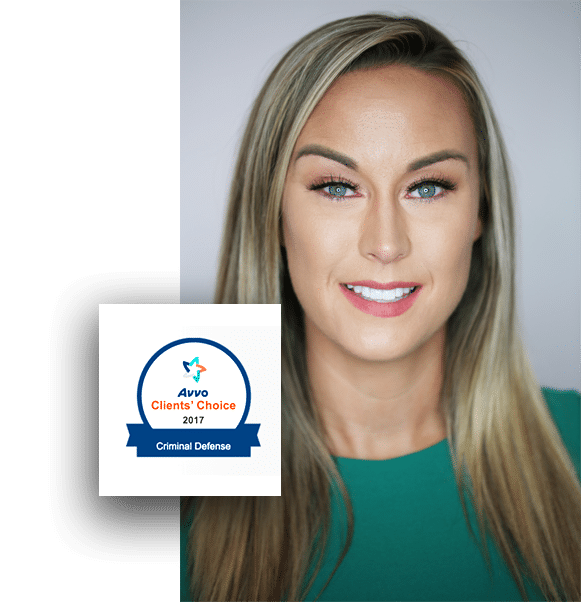 What Are the Consequences of a Domestic Violence Charge?
Domestic violence in Georgia is a serious crime that could result in severe consequences upon a defendant's conviction. Domestic abuse as a crime usually has two waves of consequences: the first is what happens to you when the police get involved, and the second is when you are charged and convicted.
If you have been charged with domestic violence, it is critical to secure legal representation. Once you establish an attorney-client relationship, a domestic violence lawyer will explain the gravity of the charge, the consequences, and the different ways to fight the charge.
Domestic Violence Conviction Consequences
If you have been charged with domestic violence in Georgia, there are several consequences to the felony charge. Since a DV charge is taken seriously under the Georgia Penal Code, even an unproven allegation could have a significant impact on your rights and freedom. 
Some of the consequences upon conviction include:
Imprisonment
Court-ordered counseling
Loss of gun rights
No-contact orders
Upon a domestic violence conviction or if you plead guilty to the crime, you can expect:
Potential jail time
Costs and fines
Probation for up to a year
Court-ordered participation in the Domestic Violence program for up to one year
No-contact order during the court process and the probation period
Immigration consequences if you are not an American citizen
Limitations to visitation and residential rights with your children
Loss of the right to possess a firearm
At The Waltman Firm, we have provided legal advice to many clients charged with spousal abuse or domestic battery felony charges and helped them get favorable outcomes. Contact us today for a free consultation on the law, and we may be able to help you with your case. 
How Much Jail Time Do You Get for Domestic Violence?
Both civil and criminal courts in Georgia take domestic violence crime very seriously. In addition to the mandatory arrest law that permits police officers to arrest an accused person when there is probable cause, strict penalties are imposed to protect family members from harm.
If you have a criminal history of domestic assault or if the victim sustained severe injuries, you may be facing up to five years in state prison. If you have been convicted more than once, the courts may impose a no-contact order, and you may lose access to your family.
How Long Do You Go to Jail for Domestic Violence?
According to the Georgia Penal Code, some common offenses that qualify for the definition of family violence include:
Simple battery or battery
Criminal trespass
Unlawful restraint
Criminal damage to property
Stalking
It is important to note that while all of these qualify as domestic violence, each of these offenses has its specific penalties. Most people charged with domestic assault in Georgia will usually be charged with family battery.
According to the Georgia penal code, battery is the intentional causing of substantial visible or physical harm to another person.
Like regular battery charges, the first conviction on an act of battery is usually deemed a misdemeanor. This type of offense may be punishable by up to a year in prison and a fine of up to $1,000.
However, unlike ordinary battery, a second conviction, even if committed against another person, will be deemed a felony. Under Georgia law, this could be punishable by up to five years in prison.
In addition, the violation of a protective order or a restraining order is deemed a criminal offense that could result in imprisonment. The violation of such a court order may result in up to a year in jail or a fine of $1,000.
Given the severe consequences of a conviction in a domestic violence case, it is crucial to secure the services of a family law attorney as soon as you can. With the help of a lawyer, you can get the legal advice and perspectives needed on how to move forward with your case. Contact The Waltman Firm today, and we may be able to assist you with the representation and legal advice you need.
What Happens When You Get a Domestic Violence Charge?
Any threat or attempt to use physical violence or inflict corporal injury against an intimate partner or another domestic resident may result in a domestic violence felony charge. 
When you are charged with domestic violence, the penalties may impact where you can work, live, and what you can and cannot do.
Where You Live
A domestic assault charge conviction can result in one being denied entry into the home. You may be slapped with a court order prohibiting entry into your home, and if you have been convicted, it may be tough to find a new place to rent as landlords frown on people with domestic violence convictions.
Where You Work
It may impede your chances of getting leadership roles or promotions at work. This is because the conviction will usually appear on the background check. 
If you have been convicted, you may also be prohibited from working in particular fields, such as with vulnerable people. 
What You Can Do
After conviction or even during the legal process, you may be prohibited from owning a gun. The court may order you to either sell your firearms or surrender them to law enforcement.
To prevent a domestic violence charge from negatively impacting your personal and professional life, contact The Waltman Firm today if you are facing a DV charge. We may be able to help you by looking at the possible consequences and preempting them in our defense so that you can continue to live your professional and private life on a more favorable footing. 
Penalties for Domestic Violence Criminal Charges
In Georgia, domestic violence charges are brought against an accused person if such acts are committed against certain types of family members.
The type of relationships that are within the scope of domestic violence include:
People previously or currently living in the same household
Current or former spouses
Foster children or foster parents
Children and parents
Stepchildren and their stepparents
Penalties for Domestic Violence
A domestic violence charge and conviction can result in a lot of difficulty in your professional and personal life. Some of the penalties include:
Fines and Imprisonment
An act of domestic violence in Georgia is a serious crime, and a judge will punish such acts more harshly than felonies committed against persons with no familial or domestic relationship.
Imprisonment periods and fines are typically longer or higher than those of identical crimes committed between persons with no domestic or familial relationships. 
A simple assault that will typically be deemed a misdemeanor will be an aggravated misdemeanor if the person involved has a domestic relationship. Such a crime will usually result in a maximum sentence of 12 months in county jail. 
If you are arrested and charged with the misdemeanor of domestic battery, you may be sentenced to no more than a year in jail and a $1,000 fine. However, subsequent convictions on the same charge are usually deemed felonies rather than misdemeanors and could result in up to five years in prison.
Loss of Parental Rights
Domestic violence conviction can significantly impact child custody determination in the future. It is important to note that law enforcement officers usually have to complete a Family Violence Report that outlines all the details of the abuse.
Immediately after the report is filed, the victim can obtain a protective order. Once this is granted, it is a misdemeanor to contact the alleged victim or any minor children. Even when the restraining order is not extended, it can be challenging to get a judge to grant joint legal or physical custody of minors.
As such, you may find yourself losing parental rights while still having to pay child support.
Future Employment Difficulties
It can be challenging to find employment with a record of a felony or misdemeanor in Georgia. More than 90 percent of employers do background checks on all prospective employees, and most will not hire a person with a domestic violence conviction. 
The court may also mandate that you complete anger management, drug/alcohol abuse, and parenting classes.
If you have been charged with domestic violence, it is critical to secure the services of a criminal defense attorney. At The Waltman Firm, we have a skilled and experienced domestic violence lawyer that will help you formulate a strategy for beating such a charge or, if not, get the most favorable outcome. 
Should I Hire a Lawyer for Domestic Violence Lawsuit?
The collateral consequences of a DV charge may be far-reaching. As such, it is crucial to find legal advice immediately if you are slapped with such a charge. 
By working with an experienced and knowledgeable domestic violence lawyer, you can avoid or mitigate many collateral outcomes.
The lawyers at The Waltman Firm have been working with clients charged with different types of domestic violence for many years. We provide a free consultation on your case and can help you mitigate many of the adverse outcomes you could face.
Why You Need an Attorney for Domestic Violence Charge
If you have been arrested and face domestic violence charges, you need to find a skilled and experienced criminal defense attorney. 
At The Waltman Firm, we have handled domestic violence cases for years and have gotten favorable outcomes for countless clients. 
We have experience and working relationships with prosecutors, judges, and police and know how to work the criminal justice system to get a good outcome. We know all about the evidence used and what defenses to use to deconstruct the prosecution's case. 
Regardless of what you have been accused of, we can help defend your legal freedom and rights. Contact us today, and our criminal defense attorney will provide a free initial consultation at which we may be able to discuss your legal options.