The Georgia First Offenders Act
People without prior convictions may be entitled to more lenient treatment due to the Georgia First Offenders Act. Learn more here.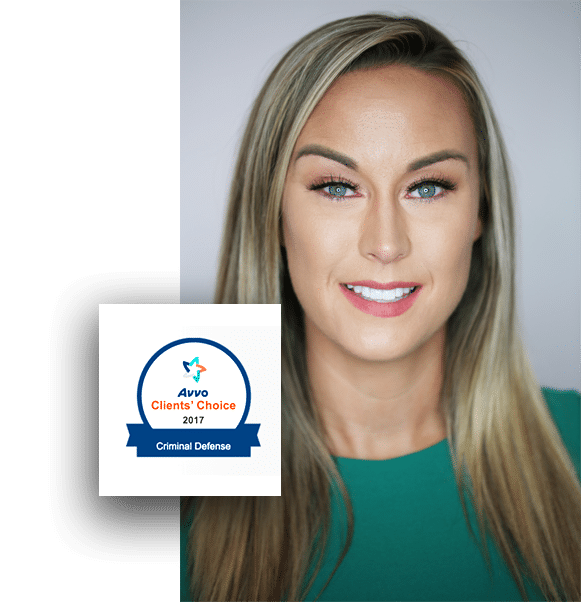 The Georgia First Offenders Act
The Georgia first offender act, found under the Georgia Code § 42-8-60, makes it possible for a person without an official criminal history record to dispose of their criminal case without a conviction. The act means that if a plea of guilty, a guilty verdict, or nolo contendere is entered by a person who has never been previously convicted, the state will delay any judgment and place one in confinement or first offender probation. In some instances, they may combine both depending on the defendant's eligibility.
You should note that the First Offender Act is an alternative to conviction rather than a substitute for punishment.
If you believe you may qualify for first offender treatment and status, reach out to The Waltman Firm to discuss your options. Their experienced and skilled first offense attorney has worked on this type of case for years. They can help examine relevant evidence, decide on a course of action, and represent you at the evidentiary hearing.
Benefits of the First Offenders Act in Georgia
The Georgia First Offenders Act is the first of its kind in the United States. The act was created to reduce the number of incarcerated people and help them get back on their feet once they are released.
The act has many benefits for first-time offenders, including:
Reducing probation time
Reducing fines
Removing some or all collateral consequences from a conviction (like being unable to vote)
Allowing for expungement of records after completion of sentence
Contact The Waltman Firm today for a consultation if you need to take advantage of Georgia's first offenders' act. Even if you have entered a plea of guilty or have a criminal record, a drug crime attorney may be able to help you get the benefits of the First Offenders Act in Georgia.
What Does the First Offender Act GA Do?
Under the First Offender Act in Georgia, if a first-time offender commits a felony, the court may decide that they still have to complete their sentence. Depending on the prosecuting attorney, you may get jail time or straight probation. Still, if you decide to enter your plea under the First Offender Act for a felony, the court may consider that.
If such a petition is granted, you will be protected from the many effects of being a convicted felon. You will also enjoy some benefits for being deemed an ordinary citizen rather than a convicted felon.
Probation and the First Offender Act
Under Georgia's first offender act, if one is sentenced to probation and then goes on to violate the conditions set for the probation, the court shall resentence them to the maximum penalty allowed under the law. The difference between regular probation and a First Offender conviction is that you get the probated portion of the remaining sentence in the latter and revocation of the remaining sentence.
Some of the most common reasons for being denied treatment under the Georgia First Offender Act include being charged or convicted for human trafficking, violent felonies, and sexual offenses.
Expungement Under the First Offender Statute Georgia
The law states that if a person is convicted of a crime and has no other criminal convictions, the court may order the conviction and all records of the proceedings to be expunged from the person's record upon either:
The expiration of one year following completion of sentence or probation, whichever is later
The successful completion of an appropriate rehabilitative program for one year
The passage of time following any other statute providing for expungement
The first offender act makes it possible to expunge your criminal record if you are a first offender.
If you complete your probation or jail sentence, The Waltman Firm can help you with advice on how to get your records sealed so that they will not be available to most employers.
What Is the First Offenders Act in Georgia?
In Georgia, the First Offenders Act is a law that provides a chance for first-time offenders to have their criminal records expunged. The First Offenders Act in Georgia was created to help those who make mistakes but don't deserve to have their lives ruined by it. It also helps those who may not be able to get jobs or get into schools because of their criminal records.
The Waltman Firm is ready to provide legal advice and strategize how to get a first offender status and treatment. They have helped many clients get the status and subsequently favorable outcomes.
How Does First Offender Work in Georgia?
In Georgia, the First Offender Program is a program that can help you avoid a criminal record. If you are charged with a crime and plead guilty, the court may allow you to enroll in the first offender program. This will require you to complete specific requirements, such as paying restitution and fees, performing community service, or completing drug or alcohol counseling.
The court will then dismiss your case and not enter it into your permanent record. This means that if you are convicted of another crime in the future, it will not show up on your criminal history report. You also won't have to register as a sex offender if you were convicted of a sex crime.
First OFfender Outcomes
If you get sentenced under the first offender act and violate your sentence, including committing another crime or being convicted of a felony, you will get your first offender status and first offender treatment revoked. Once you lose the first offender treatment and status, the judge will sentence you to the maximum punishment for the offenses committed.
If you successfully completed your probation, the probation officer will ask for an Order of Discharge. The judge will issue an order to be filed with the clerk's office from where it will be entered into your official criminal history record and sealed.
Who is Eligible for the First Offender Program Georgia?
Under the Georgia First Offender Act, you can be considered for the program if you meet specific set requirements.
You must not have been convicted of any felony in any state. The court will typically use the Georgia Crime Information Center or G.C.I.C. criminal history record to make that determination.
You should not have been previously sentenced as a first offender.
You should not be charged with a serious sexual offense, DUI, serious violent felony, serious offenses against law enforcement officers, or offenses related to child pornography.
One does not automatically get into the program. It is usually up to your attorney to inform you of your eligibility for first offender status and more lenient sentencing under Georgia's first offender act. Then, it will be up to the prosecutor to determine eligibility, but the ultimate decision is up to the judge.
Hiring a GA Attorney for First Offender Treatment
Contact the criminal defense attorneys at the Waltman Firm if you think you could qualify for First Offender status. Once the firm establishes an attorney-client relationship, they usually look into your case to determine if you are eligible so that you can take advantage of the benefits of the statute.
You should also note that you can retroactively access first offender treatment. Contact the office for a consultation on whether you qualify for first offender treatment retroactively. Holly Waltman, DUI offense attorney, has experience with many clients, including people with prior criminal records or those charged with serious offenses, and has helped them get favorable outcomes.