Before going to court, you should familiarize yourself with the Cobb County Dui Court. The Waltman Firm can help with that. Contact us today for a consultation!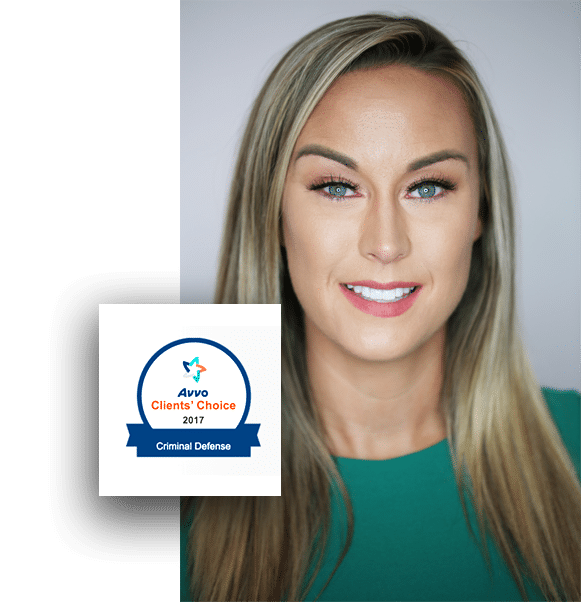 What Is a DUI Court in Georgia?
Matters pertaining to DUI charges are generally heard by criminal courts, but in some instances, you may be able to approach a DUI Court.
The Cobb County DUI Court is a voluntary, treatment-based program for those who have been found guilty multiple times for driving under the influence of drugs or alcohol. The Drug Treatment Court program uses counseling, treatment, and advanced supervision to help people work through the issues that contributed to their repeated offenses and become more stable members of their communities. This court program generally lasts between 12 to 24 months.
Which Court Handles DUI Cases?
Different Cobb County courts handle DUI cases, including the Cobb County Superior Court, Cobb County State Court, and Municipal Court. The court in which your DUI case will be filed will depend on the charges you face, the location of the arrest, and the jurisdiction of the court.
If your DUI arrest occurs inside the city limits of Marietta, Acworth, Austell, Kennesaw, Powder Springs, or Smyrna, you will appear in their city municipal court. For example, the Marietta Municipal Court, located in Marietta, Georgia, will adjudicate all reckless driving traffic offenses cited inside the city limits of Marietta, GA.
Individuals facing DUI charge or DUI penalties by a Cobb County Police or Georgia State Patrol in an unincorporated area of Cobb County will have their case heard at the Cobb County State Court. Additionally, individuals who have a right to a jury trial can transfer their cases to a higher court, which will also be heard by the State Court.
The Cobb County Superior Court adjudicates DUIs that have been charged as felonies.
Municipal courts provide certain advantages to DUI offenders. These courts are less severe in negotiating plea bargains than the more formal superior or state courts. Moreover, rescheduling court appearances is easier and more flexible in municipal courts. 
Cobb County DUI Court Program
DUI courts treat drivers convicted of an alcohol or drug-related traffic offense through its voluntary program. The program offers supervision and counseling to participants, which can last 12 months or more, depending on their collaboration.
It is a five-phased program and lays down the criteria, including requirements pertaining to:
Duration of the program
Attendance of the court hearings
Drug/alcohol testing
Employment
Education
Fines
Eligibility
To be eligible for the program, you should: 
Be 17 years of age or older
Have no prior convictions or current charges for felonies or violent crimes
Show an indication of alcohol or drug abuse
Have a valid immigration status
Have no out-of-state warrants
Benefits
Some of the benefits of the DUI program include reduced jail time, a fine reduction, community service credit, affordable alcohol and drug testing, supervision in meeting license reinstatement requirements, and support in maintaining sobriety.
Cobb County DUI Court Fines
To participate in a DUI court, you are required to pay the program fees specified in your participation contract, and a failure to pay program fees will result in sanctions.
Fines and surcharges are part of your DUI sentence and may include an order to pay restitution. You will not be required to pay probation fees during the program, and fines may be reduced on successful completion of the program.
Payments for fines begin in phase 3 of the DUI program. Therefore, participants are not required to pay a fine during phases 1 and 2.
Probation fines in phase 3 and phase 4 have a minimum payment requirement. However, to progress to phase 5, your outstanding fees cannot exceed $200. To convert the fines to community service work, you may show that you suffer financial hardship.
Lawyers from The Waltman Firm can draft a written request to the County Court judge on your behalf.
An officer may issue you a traffic citation if you disobey traffic laws. Citations contain an initial court date known as the arraignment date. A Cobb County resident who receives a traffic citation must appear at 8:30 AM on the day indicated on the citation to enter a plea.
If they enter a not-guilty plea, the judge will set a trial date and reschedule them to return later for a trial. If they plead guilty, they will be required to pay the court fines.
Certain traffic violations have to be paid before the court day, and the officer issuing the citation would inform you if your offense is payable in advance.
Most citations may be paid online on the Cobb County Government Website no later than 6:00 AM EST, two days before your court date.
DUI Records and Case Search
Court Record
The Clerk of the State Court is the custodian of court records and maintains the records of court proceedings. Cobb County State Court records are open to the public. Under the Georgia Open Records Act, individuals can come to the State Court to inspect and copy public records.
Georgia State requires courts to retain files for misdemeanor traffic violations for six years and serious or DUI-related offenses for twenty years. The case files will be deleted once the retention time expires.
Case Search
Public records can be searched online through a records search system known as Court Connect. You can search the system using a person's name, business name, or case type.
The record searches conducted online provide the case information for all traffic violations and misdemeanor cases that have occurred and the records for certain types of civil actions. To obtain record searches for other types of convictions, you may contact the Cobb County State Court or Cobb County Superior Court or request for the criminal history from the Georgia Bureau of Investigations.
For access to Court records unavailable in Court Connect, you can make an Open Records Request to the Court Clerk, and our attorneys at The Waltman Firm can help.
The request for copies of records can also be made in person or writing. However, to obtain them, you will have to pay a fee.
How Can an Attorney Help?
The prosecution in Cobb County State and Superior Courts is strict and aggressive. You will require a defense attorney with deep trial experience to craft a defense tailored to your case.
Our criminal defense attorney will review your eligibility criteria to check if you are eligible for the DUI program. You can ask questions about the specific circumstances surrounding your arrest.
If you have been arrested for a drug offense, our Cobb County attorneys can successfully advocate your transfer to a Cobb County Drug Court. The drug court will provide professional drug treatment, supervision, and rehabilitation services which may reduce your sentence or have them entirely dismissed once completed.
Contact The Waltman Firm today to schedule a consultation.