The State Court of Cobb County is located in Marietta, GA, and handles both criminal and civil matters.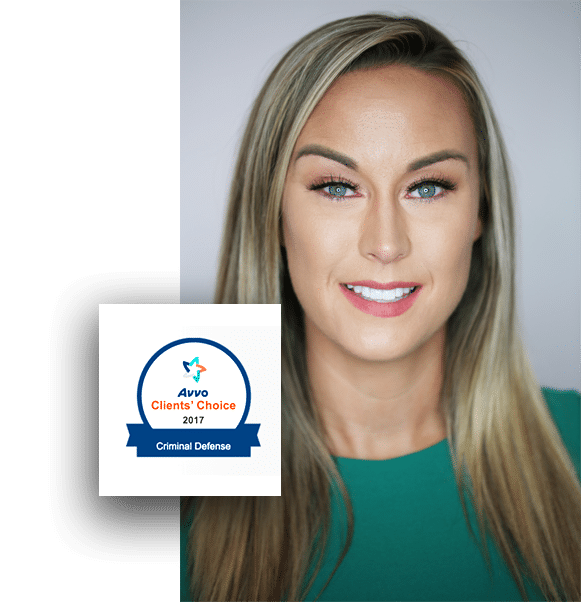 State Court of Cobb County
There are a variety of reasons that compel people to go to the State Court of Cobb County. This is where citizens pay small claims citations and traffic violations. It is also where potential jurors report for duty. People also can purchase weapons permits and marriage licenses there. Finally, it is where misdemeanor violations are handled.
Georgia General Assembly had established the State Court in 1964, and it was originally named the Civil and Criminal Court. The court's name later changed, and the court evolved from Small Claims to the court that has unlimited jurisdiction over some civil issues.
The Cobb County Government is responsible for maintaining the safety of citizens, and it oversees and makes sure that residents are safe and taken care of. Any traffic offense or a misdemeanor that occurred within the municipalities of this county will end up in this court, making it one of the busiest courts in the State of Georgia.
Some of these legal matters, especially defending yourself for misdemeanors, are complex issues that are solved much more efficiently and easily when a lawyer is involved. If you find yourself in need of a criminal defense attorney in Marietta, Georgia, Holly Waltman of The Waltman Firm provides skilled and efficient counsel.
Cobb State Court
The Cobb State Court building is located within the Justice Center Complex at 12 East Park Square in Marietta, GA. It is open most weekdays from 8:00 a.m. to 5:00 p.m. Contact details are readily available on the State Court website.
The State Court Cobb County decides cases involving state law and includes the following:
Superior Court of Cobb County
Magistrate Court of Cobb County
The Superior Court is located on the ground level of the County Justice Center. The Superior Court hears both criminal and civil cases. This is the felony trial court and has exclusive equity jurisdiction over all felonies involving jury trials and even cases involving the death penalty. This court also handles cases related to title to land and divorce.
The Superior Court Cobb County has concurrent jurisdiction with State Court over cases involving premises liability, contract disputes, misdemeanors, and other matters. Superior Court Clerk maintains all superior court records.
On the other hand, the Magistrate Court of Cobb County handles small claims (money claims under 15,000 dollars) and garnishment cases. It also issues arrest warrants and search warrants, and in some cases, can set bonds. In addition, the judges of Magistrate Court sometimes stand in for judges of the Superior Court.
Cobb County also has court handling Probate and Juvenile Court matters. State court judge administrative support is also provided by the State Court Administration there. The State Court Clerk's Office handles forms and information for civil actions, misdemeanors, and traffic violations. While any misdemeanor or a traffic violation that has happened within the Cobb County cities ends up before the State Court, if any felony offense has occurred, Superior Court would be where the case would end up.
An attorney experienced in multiple practice areas can help you with many of the issues you may have. Although The Waltman Firm has experience representing clients who are facing severe felony criminal charges, attorneys at this law firm also handle cases where individuals were charged with misdemeanors and vehicular homicide. No matter what type of legal issue you are facing, our aim is to reduce your charges or get them dismissed, as well as to provide high-quality representation and legal advice.
How to Conduct a State Court Case Search?
You can find Cobb County court records in several places, depending on the case type. Cobb County has court records of its Superior, Probate, Magistrate, and State Courts on different online portals. If you want to search or view the records, you can search those portals using different information, including the individuals' name and case number. You can also download some court records. The record's database of the Superior Court even has separate records for finding property deeds. Its Clerk accepts requests for copies of court records, both in-person and by mail.
Civil court cases from March 17, 1997, and traffic and misdemeanor cases from April 26, 1999, through the present can be viewed through the Cobb County Clerk of Courts website when you do a Case Search. Simply access the search screen and search by case number. If you do not know the case number, you may search by the name, business, or case type.
If you are seeking a case where a judgment has been entered against a person, select Search for Judgments Against a Person or Business.
Who Are the Judges of the State Court of Cobb County?
This court has 12 State Court Judges, and each of them has two assistant solicitors assigned. All 12 courtrooms can operate at the same time, independently. As of 2020, the State Court Judges, who are either elected, appointed for a term, or appointed for life, include the following:
Chief Judge Carl W. Bowers
Judge Eric Brewton
Judge Bridgette Campbell
Judge David P. Darden
Judge Jason B. Fincher
Judge Maria B. Golick
Judge Marsha S. Lake
Judge Jane P. Manning
Judge John S. Morgan
Judge Allison B. Salter
Judge Diana M. Simmons
Judge Henry R. Thompson
When choosing the right attorney to represent you in front of the judge at the State Court, you should research them thoroughly. Do your homework to make sure they are the right fit and have experience with the issue you are facing. A good place to start is looking at their website's "about us" section, and you may also want to read reviews and have an initial consultation with the attorney to get a feel for them.
If you need a fierce advocate in your corner, reach out to Holly Waltman, the founding attorney of The Waltman Firm. Giving someone facing criminal charges and a severe life-changing situation peace of mind is just one of her goals.
Cobb County State Court Records
This Cobb County Court handles specific legal matters like probate court with wills and estates, juvenile court, and family court. To look for court records, use the court records management system site run by the Cobb County Clerk of Superior Court.
To browse Cobb County State Lawsuit, you should utilize the online CourtConnect system.
State Court Clerk
The Clerk's Office does all administrative matters of the court, as stated in the law and the court rules. It's organized into divisions such as Civil, Courtroom Deputies, Accounting, and Criminal, and that allows the office to perform their duties better. Maintaining records of every court proceeding, including misdemeanors, civil actions, and all traffic offenses, are also the office's responsibilities.
The Accounting Division of the Clerk's Office can be reached by phone at (770) 528-1271. Court payments should be mailed to 12 East Park Square, Marietta, GA 30090.
You can avoid needing to pay unwarranted tickets, DUIs, and other citations by hiring a reputable and knowledgeable attorney.
Holly Waltman is an Atlanta criminal defense attorney and a juvenile defense attorney who has handled thousands of cases ranging from speeding tickets and DUIs to complex felony offenses in different jurisdictions all over the State of Georgia. In addition, she has defended clients in courts on State and Federal levels. The Waltman Firm has the experience and the abilities required to help you deal with a variety of legal issues. Reach out to them as soon as possible.
Available Information in the State Court Docket
You can examine this court's Docket to find your court date for any hearings or appearances including, civil suits, domestic violence hearings, foreclosures, and garnishments.
If you know the case number, choose the Display Case Information and Activities option during your online case search. Then enter the case number in the Case ID field on the Docket Report screen and press the Submit button to view the results.
If you are scheduled to appear at this court, you should know that unexcused absence or failure to appear can result in issuing a warrant for your arrest. Don't let this ruin your life. If you have been charged with a criminal offense, and you don't know what to do, contact The Waltman Firm by phone or email. You'll get dedicated attention to your State Court case, as well as excellent results.